This latest Rumor Engine from Games Workshop is quite gripping – come take a look at this teaser and see if you can solve this mystery!
"Still hungry for reveals after Warhammer Fest? While we can't give anything away just yet, we can give you a hint in the form of this week's Rumour Engine…"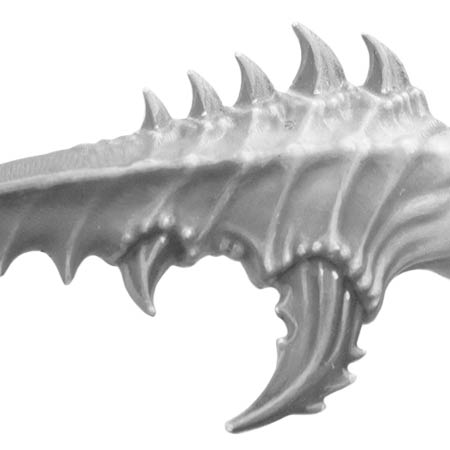 Let's break this down:
It's already been painted – which is why it has such stiking shifts in the grey scale
This bit is clearly organic
There are curved spines/spikes on the top of the image and a claw-like pair of spikes on the bottom
I'm getting more of a Dragon/Wyvren vibe than say a Tyranid sculpt
My first inclination was something more Orruk in nature, but after looking at the Maw-krusha's spines and spikes, they don't quite fit. I think this might be an Age of Sigmar Model just based on the fact that it's getting a Second Edition in June and GW has said that there are loads of models on the way. If this preview had come out before Idoneth Deepkin had been launched, I would have thought that this could be a tail or fin of one of their beasts too.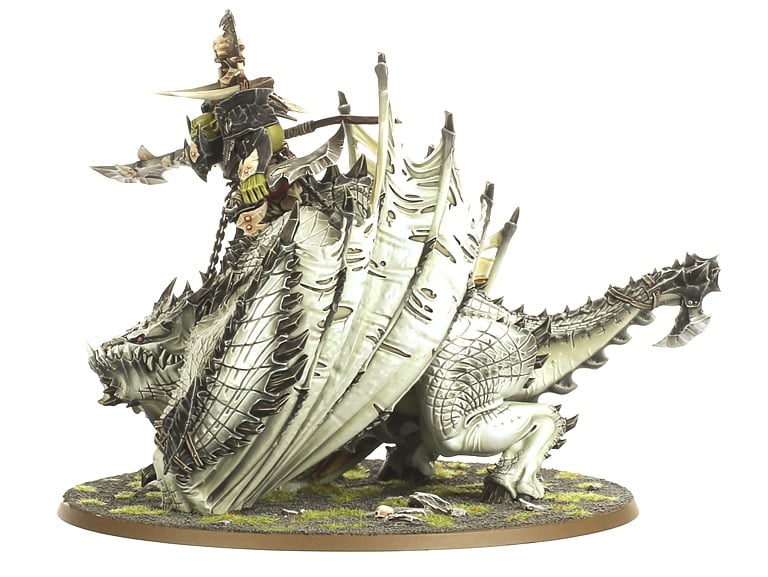 Spines aren't 'jagged' enough and the skin isn't 'crocodile-like'
So what is your best guess? Let us know in the comments below!