'My Little Scythe' Brings Softens The Civil Unrest of Europa For The Whole Family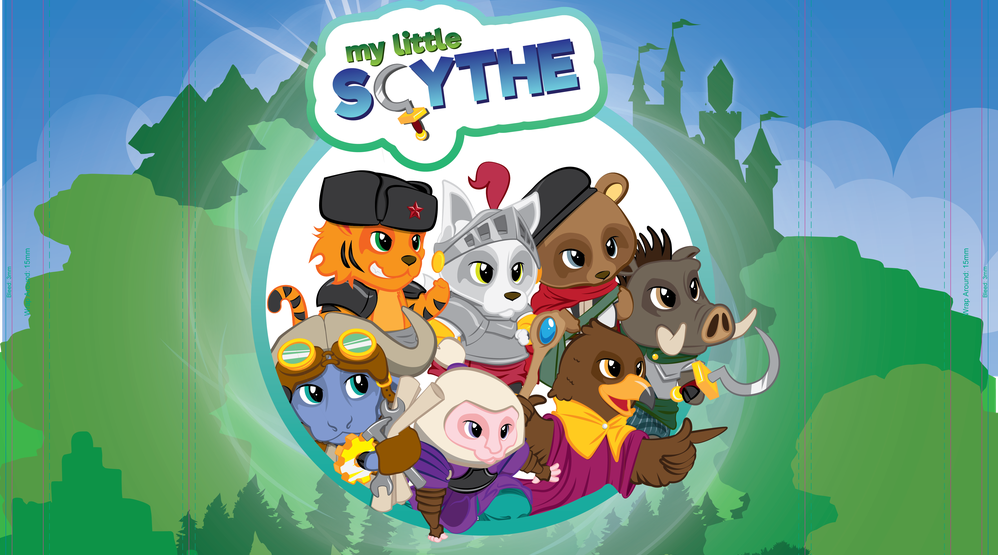 A fan-created family-friendly version of Scythe gets an official stamp of approval by the publisher, as well as a full publication!
My Little Scythe is a full re-imagining of Scythe from the ground up with a focus on family-friendly content. On May2nd, Stonemaier Games released this video preview of the upcoming game, and it looks adorable.
The goal of My Little Scythe is simple, be the first to win 4 trophies from the 8 possible categories. Unlike its predecessor, in My Little Scythe, players are trying to gain friendships, make and deliver pies and maybe have a friendly pie fight or two along the way.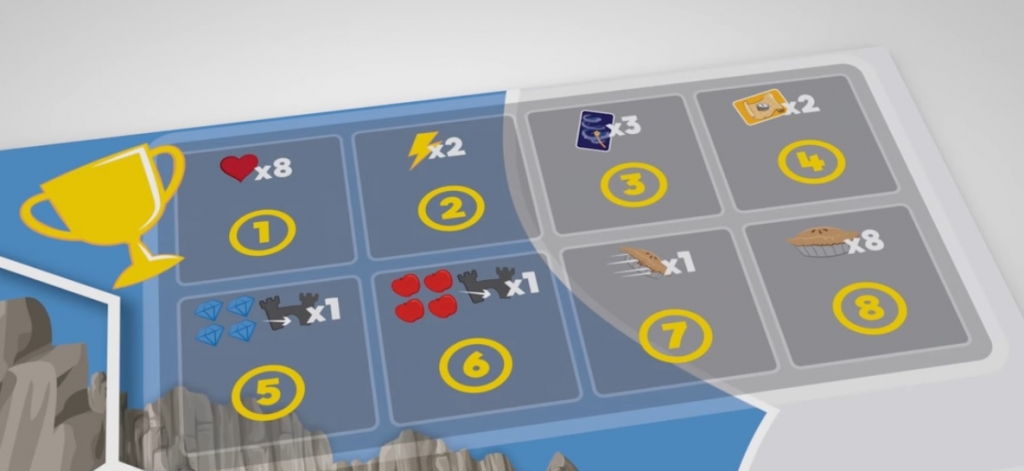 My Little Scythe is extremely accessible for children but the simple mechanics and playful art style are a great draw for anyone.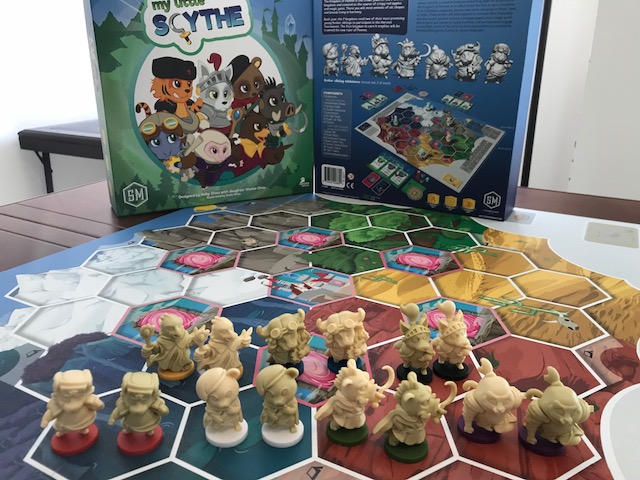 My Little Scythe actually began as a fan-created Print n' Play game which caught the eye of Stonemaier Games who decided to make the game a reality! The original site for the print n' play version is now mostly just to redirect to the official announcement page (with a delighted note from the designer). It's great when game companies are welcoming of their fans who take their creations and make them their own.
via Stonemaier Games

My Little Scythe –
$50

– Available August 17th, 2018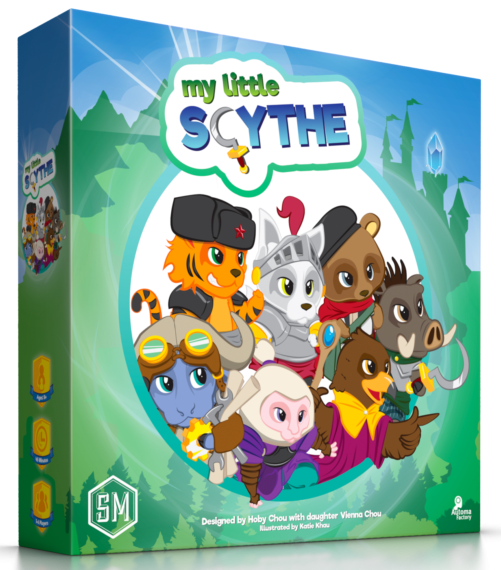 My Little Scythe is a competitive, family-friendly game in which each player controls 2 animal miniatures embarking upon an adventure in the Kingdom of Pomme.

In an effort to be the first to earn 4 trophies from 8 possible categories, players take turns choosing to Move, Seek, or Make. These actions will allow players to increase their friendship and pies, power up their actions, complete quests, learn magic spells, deliver gems and apples to Castle Everfree, and perhaps even engage in a pie fight.

Subscribe to our newsletter!

Get Tabletop, RPG & Pop Culture news delivered directly to your inbox.

Featured Components

Rulebooks for both multiplayer and solo play
14 miniatures ranging in size from 48 to 70mm
1 painting guide and 1 achievement sheet
5 custom dice, 24 custom apples, and 24 gems
140+ other cards, mats, tokens, tiles, and boards
3-piece Game Trayz custom insert
1 – 6 Players
45 – 60 Minutes
Ages 8+
Great for kids or drinking adults!