Mynock Squadron: Worlds Top 16 Interviews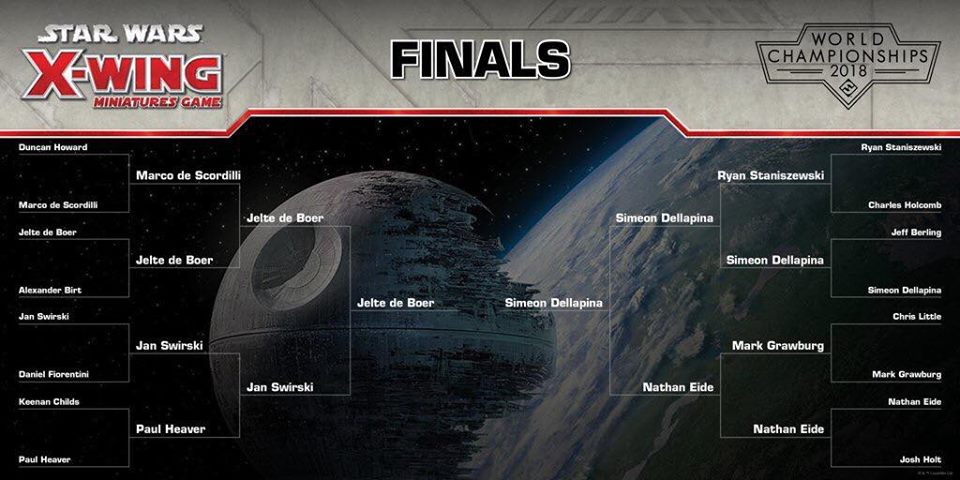 X-Wing Pilots: all wings report in! We interview all of the 2018 Worlds Top 16.

With the 2018 X-Wing World Championship wrapped up, the Mynocks managed to get interviews with each competitor who made Top 16. You'll learn their squad choices, what they're most excited about for Second Edition, and most importantly, they each dish out a tip to make you a better X-Wing player.
[00:00:00] Intro
[00:01:00] Charles Holcomb
[00:06:42] Daniel Fiorentini
[00:11:33] Keenan Childs
[00:16:00] Duncan Howard
[00:21:41] Alex Birt
[00:26:30] Jeff Berling
[00:33:12] Chris Little
[00:36:47] Josh Holt
[00:41:00] Marco de Scordilli
[00:47:30] Ryan Staniszewski
[00:54:00] Mark Grawburg
[01:02:12] Paul Heaver
[01:24:30] Jan Swirski
[01:39:00] Nathan Eide
[01:55:00] Jelte De Boer
[02:06:00] World Champion Simeon Dellapina
Check out our Patreon!
Hosts:
Ryan Farmer
Dee Yun

Episode Archives
Mynock Squadron Facebook group
Direman webcomics
Fly Better! And hit us with your comments below.