Starfinder – Descend Into A Dead Vault, Unlock Ancient Horrors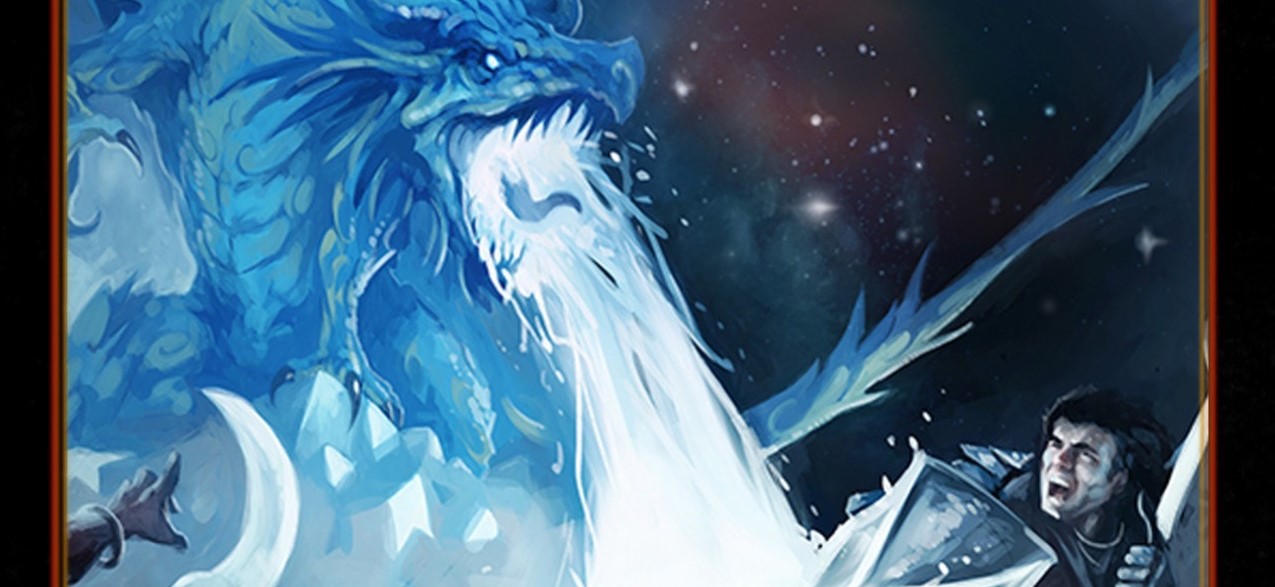 Descend into an adventure beyond a long-dormant interplanetary gate. On the other side of a portal that leads halfway across the galaxy, danger and mystery await adventurers of 8th-10th level.
If you have not been following along with Legendary Planet's Starfinder Adventure series, you might want to catch up. Their latest adventure, Dead Vault Descent, takes you to a distant world beyond a dormant gate. You'll find a lot of content for Starfinder in this adventure–including a gazetteer for the lost world of Kylorn, a bunch of new magic/tech items to populate your loot tables with, and more. Check it out below!
via Paizo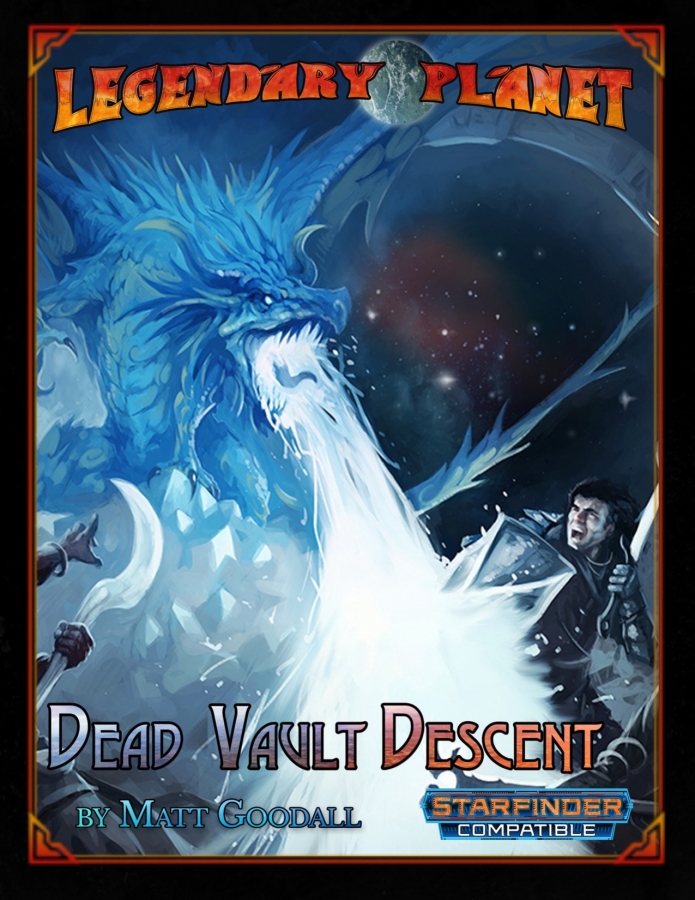 Steel and Death Under a Gentle Sunset

Still seeking a way home, your heroes use their newfound knowledge and a daring heist from the dangerous Thanex Coterie to reactivate a long dormant interplanetary gate. Traveling to the lost world of Kylorn, a tidally locked planet half scorched by eternal sunshine, half frozen by endless darkness, they must descend into the dead vaults beneath the planet's surface and travel from the frozen dark side of the planet through the picturesque sunset lands to the burning inferno of the scorching Daylands in search of Kylorn's primary portal. Along the way, they must face lethal sentient automatons and deathless undead legions locked in a perpetual war for centuries, while shapeshifting assassins, powerful guardians, and the deadly extremes of the planet itself promise death or glory to the PCs on their Dead Vault Descent!

Dead Vault Descent is an adventure for 8th to 10th level characters using the Starfinder Roleplaying Game! The latest chapter in the amazing Legendary Planet Adventure Path, a spectacular sword-and-planet saga from Legendary Games blending sci-fi and fantasy, magic and machine with an exciting pulp sensibility and style. Dead Vault Descent includes not only a massive interplanetary adventure but also brand-new monsters, magic, technology, new archetypes and feats blending magic and machinery, along with a full gazetteer of the Sunset World of Kylorn and its inhabitants and an ongoing fiction series! Here you will find amazing adventures that span the stars and plunder the planets in a campaign that takes your heroes to 20th level and beyond! Grab this exotic epic today and Make Your Game Legendary!

This 108-page PDF or 106-page print volume contains the following:

"Dead Vault Descent," a Starfinder Roleplaying Game adventure for 8th to 10th-level characters by Matt Goodall, Jason Nelson, and Neil Spicer
A "Planetary Bestiary" by Matt Goodall, featuring the all-consuming amalgamite swarm, the enigmatic robotic divymm race, the sinister shapeshifting hetzuud, the sturdy and faithful narav lizard, and the lethal toxic eradicator!
A collection of "Alien Treasures" by Matt Goodall, including the energy blade, convocation stone, dauntless jacket, and the malevolent necromantic box!
A gazetteer of the broken world of Kylorn by Matt Goodall, Jeff Lee, and Mike Welham, exploring a tidally locked planet with one side blasted by eternal sunshine and the other frozen in endless night, plus the massive tunnel system riddling the under-realms of the planet where undying machines and immortal undead wage and unending shadow war.
A detailed look at archetypes and feats by Clinton J. Boomer, Jeff Lee, and Jason Nelson, blending magic and machinery as they pry into the secrets of the stars and the deep places of worlds they explore, like the delver and engram channeler to the nanotech infuser and robot fighter!
An array of Legendary Feats by Lyz Liddell and Landon Winkler, bringing a touch of mythic power to your Starfinder heroes!
A downloadable PDF art and map folio, featuring unkeyed player-friendly maps and more.
And last but not least, "Machine Language," the third chapter in a 7-part short story by award-winning author Chris A. Jackson
Happy Adventuring!