STREAMING NOW: Playing Arena Rex With the Designers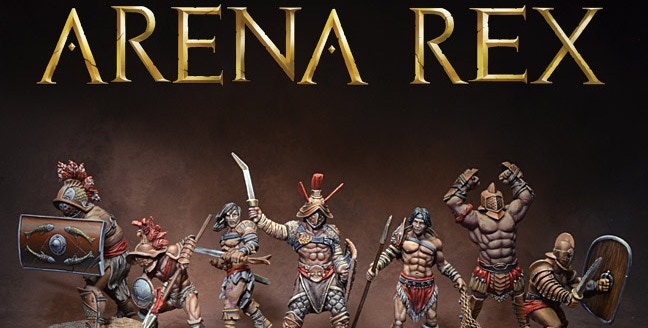 Grab a glass of wine and make sure you're wearing your finest toga and tunic! Walker and Frank of Red Republic Games are stopping in to teach us how to play Arena Rex.

Twitch is the world's leading video platform and community for gamers. More than 45 million gamers gather every month on Twitch to broadcast, watch and chat about gaming. Twitch's video platform is the backbone of both live and on-demand distribution for the entire video game ecosystem.
Arena Rex is a game of gladiatorial combat. Battles of 3 to 6 combatants per side are recommended, and take approximately 30 to 40 minutes to play. Simple, intuitive rules offer myriad tactical possibilities. Maneuver and arena terrain play key roles in the game along with a fatigue-based activation system that twists a traditional round structure in new and exciting ways.

Arena Rex is a miniatures line that features high quality 35mm gladiators, and encompasses not just classic styles, but much of the ancient world. Gladiators train together in ludi; the classic styles of Ludus Magnus compete with more exotic fighters from farther afield. Anachronisms are present and intentional — the ability to combine the best aspects of disparate things is just as important as unity of purpose, and this is reflected in Arena Rex not just aesthetically, but mechanically. Players can choose gladiators freely, whether for their look, their playstyle, or because of unique benefits and synergies within a given ludus.