These New 40k & AoS Game Tables Look Fantastic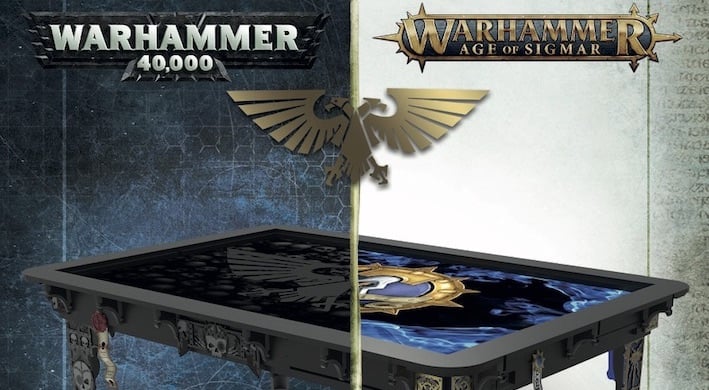 A few months ago Tables of Ultimate Gaming put out an announcement about their new licensing agreement with GamesWorkshop.  They're now ready to show off the first in their 40k and Age of Sigmar line of tables. They look totally awesome.
If you're not already familiar, the company makes tables for gamers that have features we want: cup holders, places to put a laptop without taking up space on the map, power outlets to keep that laptop charged, and ways to keep our cards and dice organized. And the big one: a play surface that can be covered so we can leave our game set up and still have a functional table.
They have a simple design that will fit into any decor, and the company sells kits that you can customize yours with. That now includes your favorite GW games.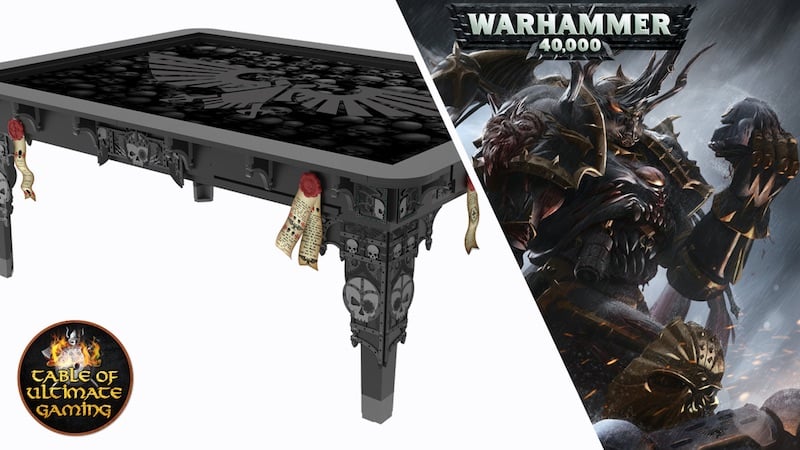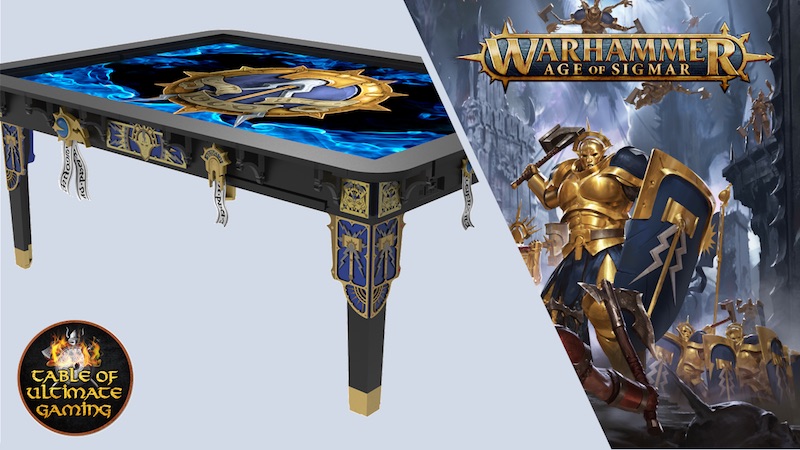 These three styles are just the start; more styles will be released this later year. The first in the series are:
Warhammer 40K Black – black tone decoration set with black skull mat and purity seals
Warhammer 40K Red – red tone decoration set with red skull mat and purity seals
Warhammer Age of Sigmar Blue – blue tone decoration set with special mat and honor parchments
The tables come in 4'x6′, 4'x4′, and 3'x5′ models to suit your needs; they can also be combined with other tables for more space.
Want one? Pre-orders for the first three styles will open soon, make sure you're signed up for their mailing list by visiting the Tables of Ultimate Gaming website. The company is at Warhammer Fest right now, so if you're lucky enough to be there stop by and take a look at these in person.