The evil wizard from the Dungeons & Dragons cartoon has been faithfully replicated in large 1:4 scale – just the right size to put in your foyer to scare off rogues, paladins, burglars, and that annoying person trying to sell you magazine subscriptions.
For those of you who aren't quite old enough to remember, the cartoon aired on Saturday mornings for a glorious three seasons. It follows six kids that enter the world of Dungeons & Dragons via an enchanted rollercoaster. In the magical realm they meet the wise Dungeon Master that gifts them magical weapons to aid them in their quest to return home.
In their quest they meet magical creatures, terrifying monsters and wizards of all sorts. One of the foes is an evil wizard named Venger, who also happens to be the Dungeon Master's son,  that wants to take the kids' weapons to bolster his own powers. He is a towering figure with bat like wings.
Pop Culture Shock has recreated the wizard in his cartoonish glory. There are two versions of the statue available…
Venger 1:4 Statue (Retail Version) – $499.99
24.5″ (62 cm) H x 15″ (38 cm)W x 17″ (43 cm)D
Est Ship Date: Jun-Aug 2019
Edition Size : 400
Includes:

Polystone Figure
Certificate of Authenticity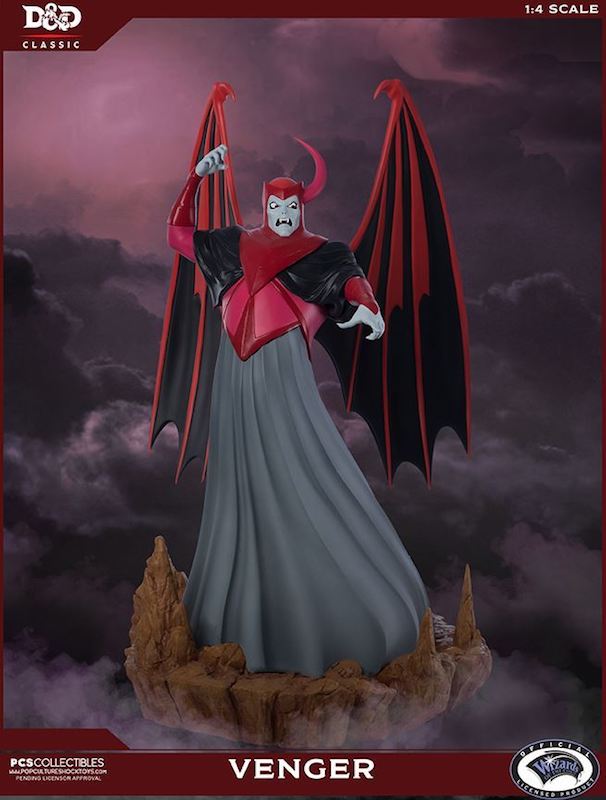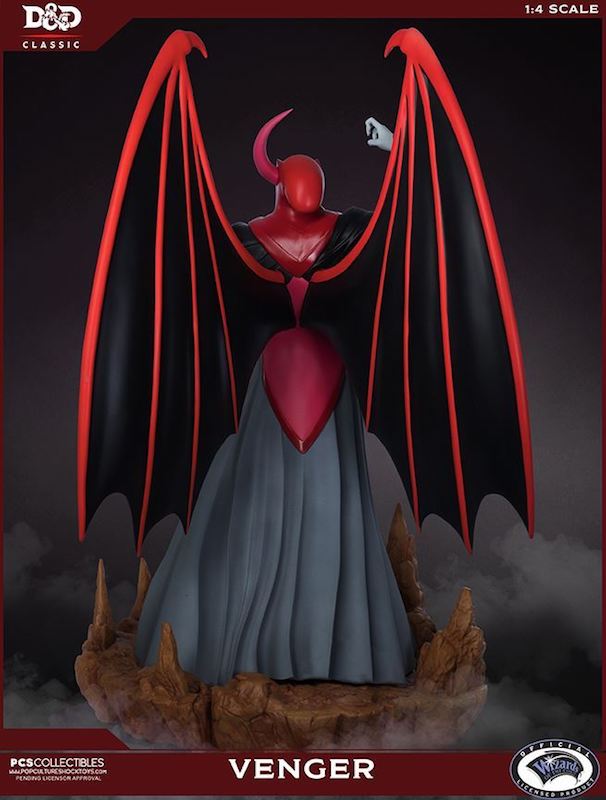 Venger 1:4 Statue (Exclusive Version) – $524.99
24.5″ (62 cm) H x 15.5″ (39 cm)W x 19″ (48 cm)D
Est Ship Date: Jun-Aug 2019
Edition Size : 250
Includes:

Polystone Figure
Exclusive Shadow Demon Accessory
Swap Out Arm with Magical Energy Effect
Certificate of Authenticity