Zelda Williams Shares Her Dad's 40k Collection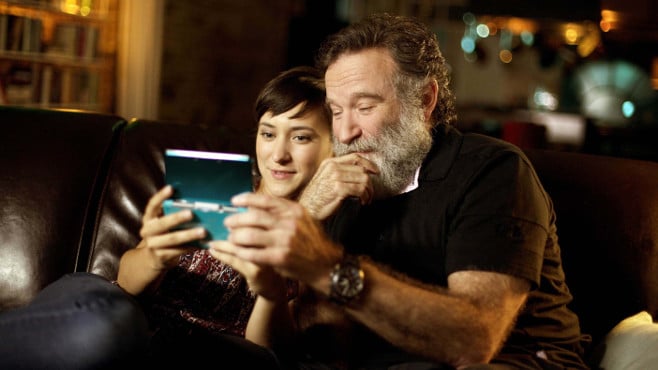 It's no secret that Robin Williams was a gamer. His daughter, Zelda, posted some of his collection on Twitter this week – including some old school 40k Armorcast Titans.

Stories of the actor's 40k fandom have been running around the net for years, and folks had regular run ins with him at game stores. He stated in a a 2013 Reddit AMA that he collected, but never played. His daughter recently shared some of the pieces in his collection on Twitter – looking for help to ID them. The community was quick to come to her aid.
That's an Eldar Phantom Titan in the top right photo.
Ok, let's just thread this shit moving forward so as not to drown my feed. Anybody who wants to help my mom and I identify Dad's figurines, come hang! We could use the help, as there are THOUSANDS. Or just come nerd out and hang ? All are welcome! ♥ pic.twitter.com/GhhY6EuCIj

— Zelda Williams (@zeldawilliams) May 15, 2018
A Reaver…
No clue who this Guy Fieri bot is… pic.twitter.com/3NnGVEANvL

— Zelda Williams (@zeldawilliams) May 15, 2018
And two Warhounds…
Here's a very Yeezy season 1 grouping, and also two dog bots. pic.twitter.com/Q3oN4wX3Cx

Subscribe to our newsletter!

Get Tabletop, RPG & Pop Culture news delivered directly to your inbox.

— Zelda Williams (@zeldawilliams) May 15, 2018
Not sure where these are headed. I could see his family auctioning off his collection for a charity he'd approve of.  If that's the case we'll be sure to let y'all know.
There are other celebrity names that get brought up in this hobby – Doug Brzezinski, Angelina Jolie, Kirsten Dunst, Jay Mewes, Billy Crystal, and and Vin Diesel (who definitely plays D&D). Beyond Williams, the only fully confirmed that I know are NFL player Chris Kluwe, actor Ansel Elgort, and singer Gerard Way.
Have you had a run in with a celeb that's not normally thought of as a tabletop gamer?