Two great tastes that taste better together, because the 40K universe is all about exploring, expanding, exploiting, and exterminatus.
That's right friends. There's a brand new game coming out in just a few weeks. On July 12th, you'll want to head down to the planet of Gladius Prime, where once there were ancient relics that drew scholars and archaeologists, and now there are long-forgotten horrors waiting to swoop in and stake their claim on the planet. It's a 4X game–so you'll be building an economy, exploring tiles, and making units to fight your enemies turn by turn, which sounds amazing if you're into that. Which I am.
So come take command of Orks, Astra Militarum, Necrons, or Space Marines and battle to see if you can take over the galaxy. Or at least the planet Gladius.
via Proxy Studios
Gladius Prime was known to Imperial scholars as a planet of archeological interest. During its colonization ancient relics were found, revealing hints of a shrouded past. But it was more than relics. Something awakened, an unspeakable horror from an ancient past, and the citizens of Gladius found themselves trapped in a terrible war for survival.

Gladius Prime was once a planet of peace. Now there is only war.
Warhammer 40,000: Gladius – Relics of War brings you to a world of terror and violence. Four factions will engage in a brutal war for dominance over the planet's resources.

In the first 4X turn-based strategy game set in Warhammer 40,000 you will lead one of four factions: Astra Militarum, Space Marines, Orks and Necrons, each with their own unique gameplay, technological tree, units and heroes. Explore a randomly generated world filled with special features and threatening wildlife that can crush your troop's morale. Secure control of powerful ancient artefacts to grant you an edge against rival factions.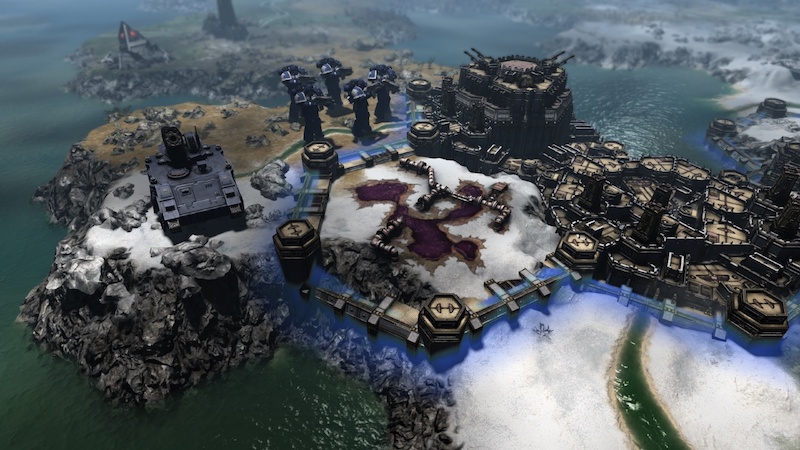 Construct cities, buildings and fortifications to expand your empire and produce an army to vanquish your foes. Harvest resources and research new technologies to fuel and upgrade your machinery of war.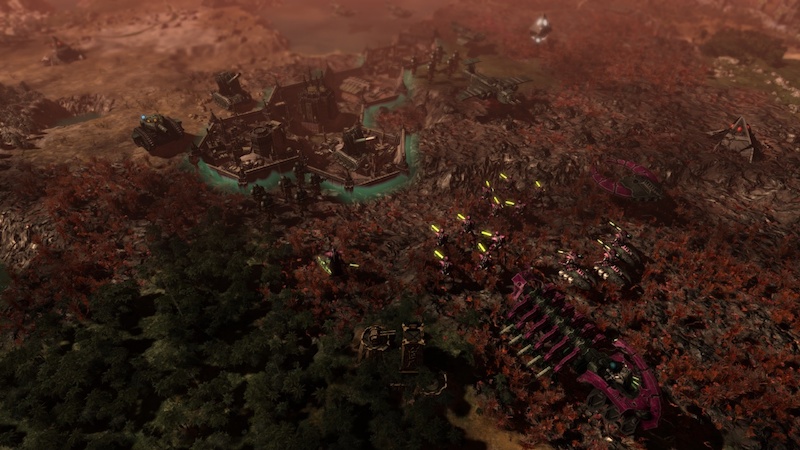 Command a wide array of devastating weaponry, issue city edicts and deploy tactical operations. Recruit hero units that possess distinct special abilities and can be equipped with items, ranging from advanced grenades to mighty relics of the past. As they become more and more powerful with each rank, they turn into true champions of your cause.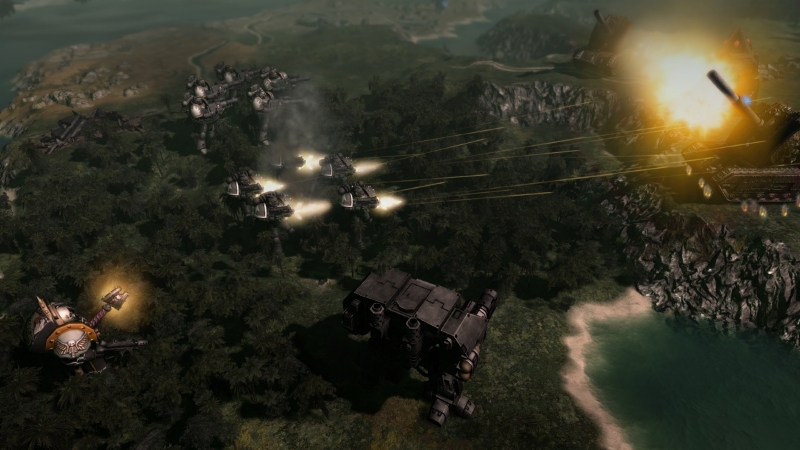 All in all, everything you'd want out of a game. Construction, tech trees, research, hexes. Combat on a hex map, multiplayer–hero units, there's nothing here I don't want. The game comes out July 12th, so check it out.
Looks like this Gladius is Prime real estate…