We've heard nothing about the Sons of Fenris – but the rumormill keeps cranking away. Take a look.
We've already heard from GW that the Space Wolves are coming up soon – but exactly what does soon mean? With Age of Sigmar 2.0 and two new Battletomes just unveiled – we are probably going to be spending some time in the 8 Realms for a little while.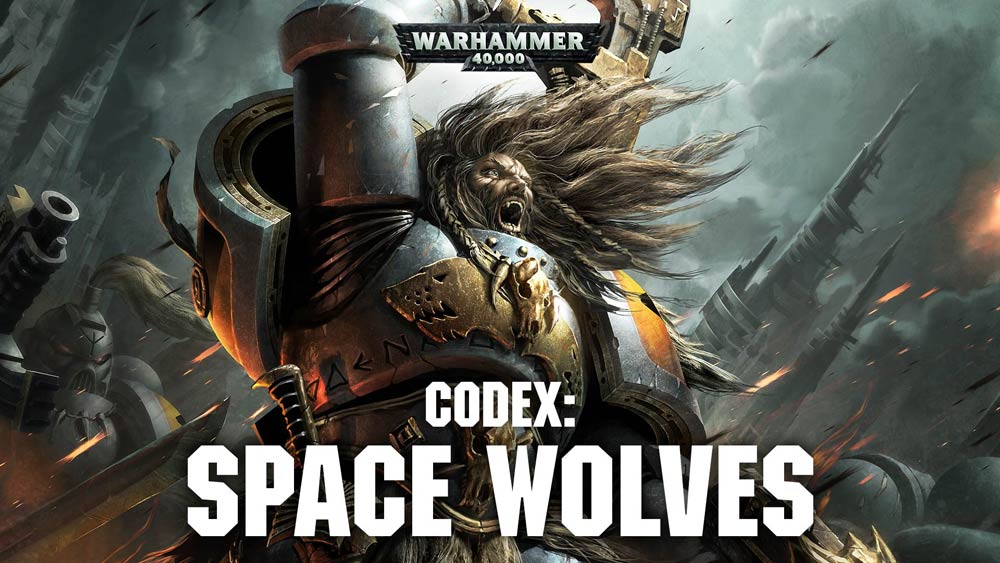 Here's the latest on the VIth Legion:
Look for the Space Wolves to arrive mid Q3
All New Codex
Space Wolves Primaris Sets Coming
Data Cards
"Ice" Dice
Space Wolves are arriving in a jam packed month alingside another codex and a new 40K boxed game.

Thoughts
This sounds like a "minimalist" release as we've seen with things like Blood Angels. I think we will see the standard spread of Primaris boxes with Space Wolves accessory sprues included, and the normal accompanying cards, dice, etc…  Mid Q3 would be late July – August – early September, but I would bet on sooner than later, unless the Age of Sigmar releases just keep on coming. More interesting is that new 40K boxed game.  Hmm…
~"I will be there. For the final battle. For the Wolftime."