Age of Sigmar has a new system to represent where a battle is taking place. 40K should do the same.
Welcome to the 8 Realms
As we all know, the Age of Sigmar is set within the Mortal Realms. There are 8 of these and in the new edition GW has gone to great pains to make them actual places with details, histories and maps. No longer are you merely playing in the Realm of Life, now gamers have the tools to craft a story, campaign or whatever else they wish to bring that game alive.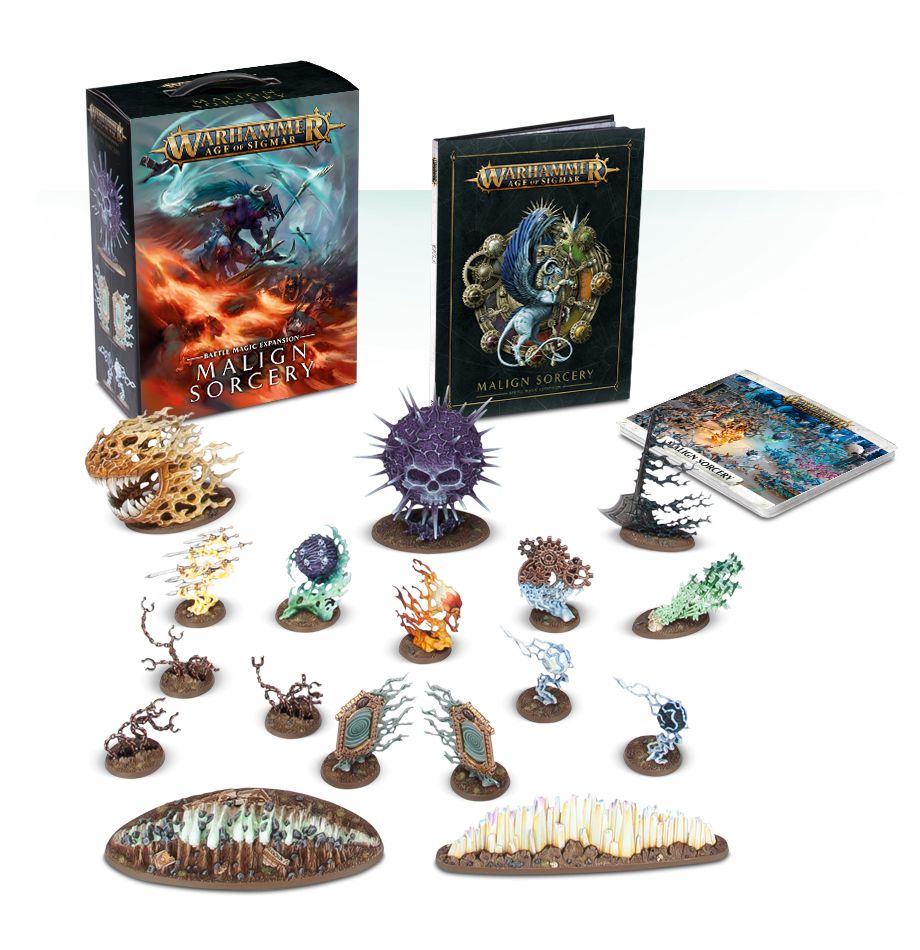 CAUTION: Do not stare directly at the Purple Sun
They also now have some in-game effects to bring that bit of narrative home onto the tabletop. Malign Sorcery offers sets of realm specific spells, artifacts and, and subtle differences in Endless spells that bring the location your game is playing to life. Sure they can be subtle, but that's not the point. The point is to begin to tie together the cool narrative in your head and the nuts and bolts of rolling dice and moving minis on the tabletop.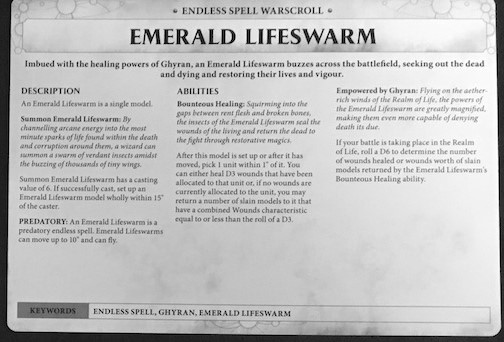 Feeling down? Cast one of these in the Realm of Life.
Onto the Grimdark
The Grimdark is a vast universe that encompasses literally millions of key locations, but I too would like to see some of that narrative get dragged into the game. We have seen a little of this with the Battlezones section including things like Night Fight, it still feel wrong. I'm not talking about generic things like "night" or "city" I'm talking about places like  Necromunda, The Webway, Imperial Palace, and the like.
I think 40K could use a section in Chapter Approved 2018 with a host of these things – all approved for match play.  Here's a quick brainstorm list to get your gear's turning:
Imperial Palace
Ultramar
Eye of Terror
Webway
Commorragh
Biel-Tan Craftworld
Necromunda
Mars
Gorkamorka
Armageddon
Ghedon (Necron Crownworld)
Damocles Gulf
Fenris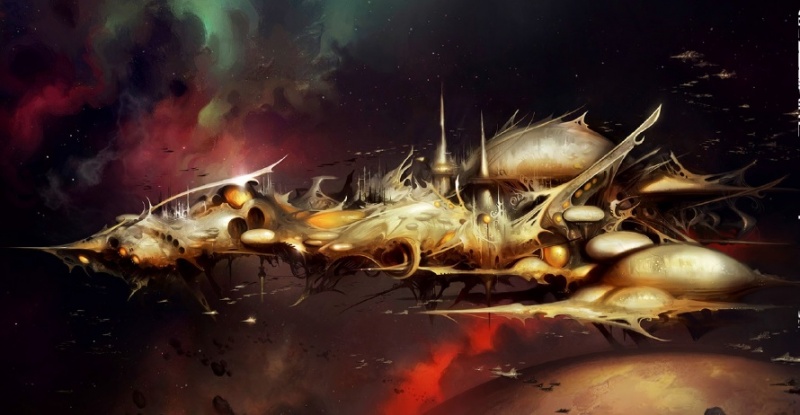 About a dozen famous locations each of which would include:
Minor game rule tweaks (sky is the limit on these, but short and sweet is best)
Psychic abilities (new or modifications)
Strategems (1-2 new ones)
Events then could do really interesting things like define certain rounds, or even tables as being at certain locations. It would pull players into the game's narrative more and change a mere "snow table" into "Round 2: We're righting on Fenris".
~I'd love to see it and want to know what you think?