Along side the landslide of new rules and supplements for Warhammer: Age of Sigmar 2.0 'Soul War' Games Workshop has also announced a TON of new accessories and miniatures that will also be available on the launch date.
AoS 2.0 has a new boxed set and a couple of new supplements on the way (June 16th Pre-orders). But to go along with that Games Workshop has some things that should help you get up and running even faster. New Paints, dices, accessories, and of course, new models!
"What about painting your new Nighthaunt models? The Hobby Studio (that's the guys who design all your paints, scenery and other accessories) are constantly looking for new ways to make painting easier, from staples like Agrax Earthshade to innovative technical paints that make effects easy, like Nihilakh Oxide. Nighthaunt Gloom and Hexwraith Flame allow you to create awesome-looking ghostly effects in moments. "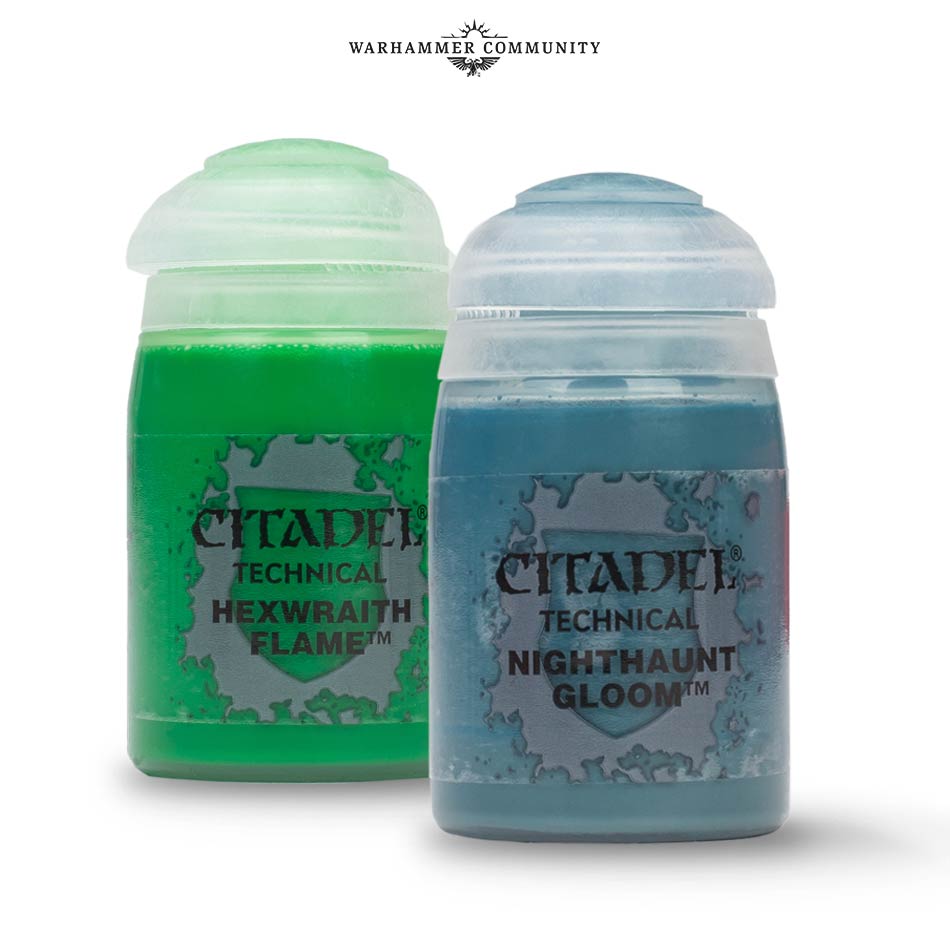 How useful are these two new paints going to be? Take a look at the results and judge for yourself: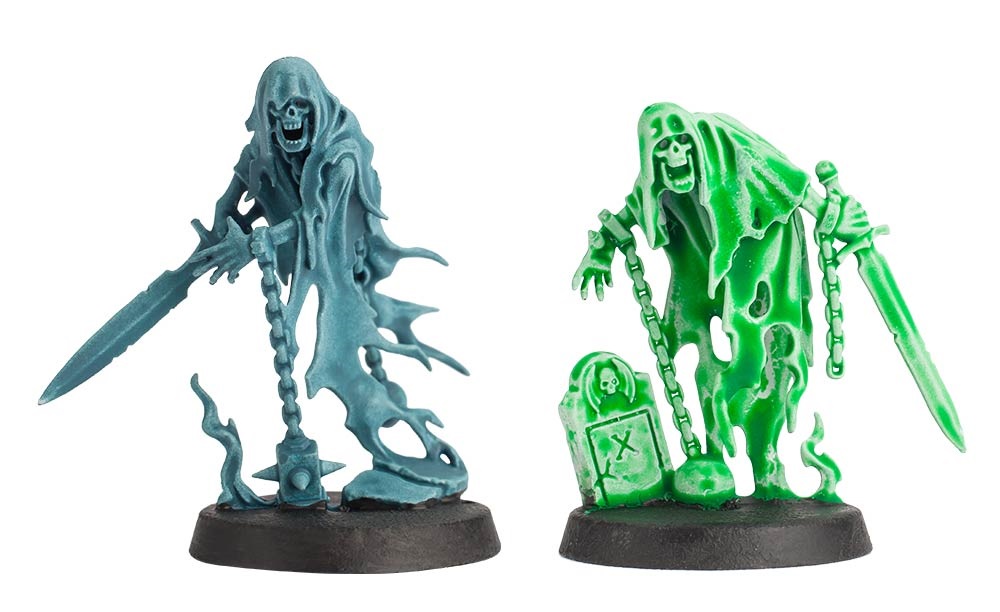 Looks good to me. You might want to add some extra details – but those would be a welcome sight over bare plastic to me!

GW also has a new Combat Gauge to make sure you're getting the most out of your movement. This gauge is SOLID METAL to boot.
Also coming out, after being teased at Warhammer Fest, those fancy new objective markers are finally going to make their way to a tabletop near you: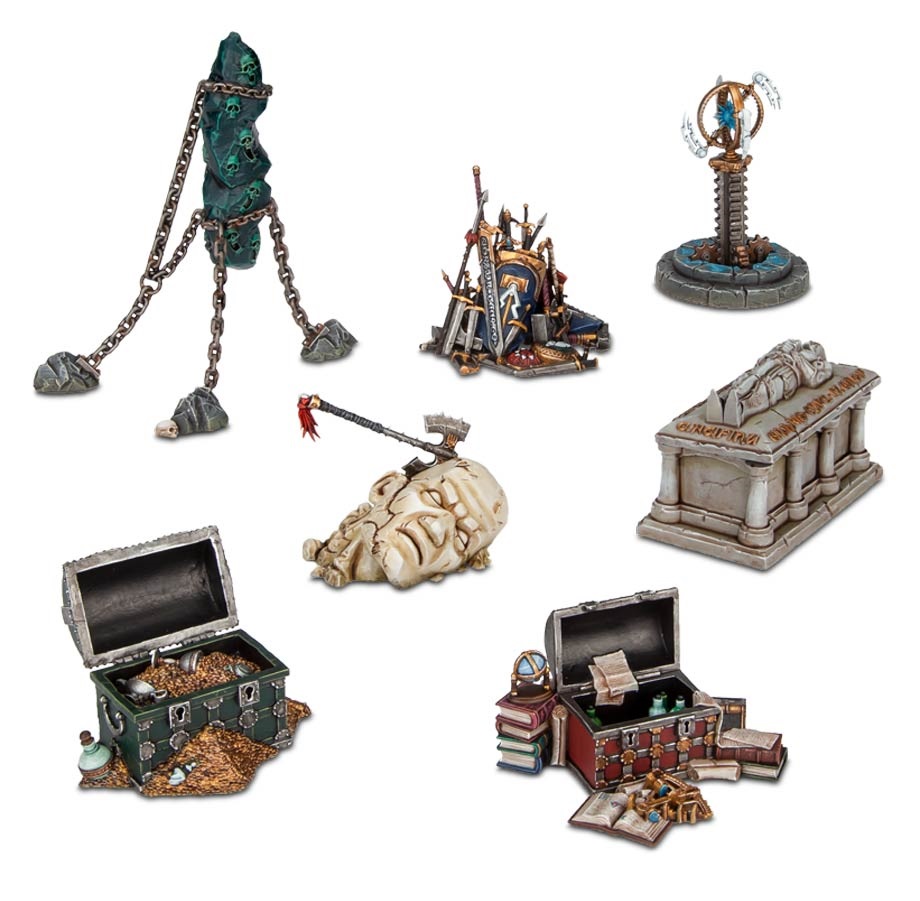 Bring On The Dice!
Games Workshop has a ton of new dice for your rolling needs coming out as well.
"To help you play the new edition, there's a range of new dice sets available designed to track in-game effects and make working out what's going on at a glance easy. The new terrain dice, for instance, feature symbols that correspond to those in the rulebook, making adding mysterious terrain effects to your battle simple."
There will also be the new Command Dice set that will help you keep track of those new Command Points you'll have access to in your games of AoS. On top of those dice, GW also has new set of wound trackers that are designed not to roll – you know, to help keep players honest.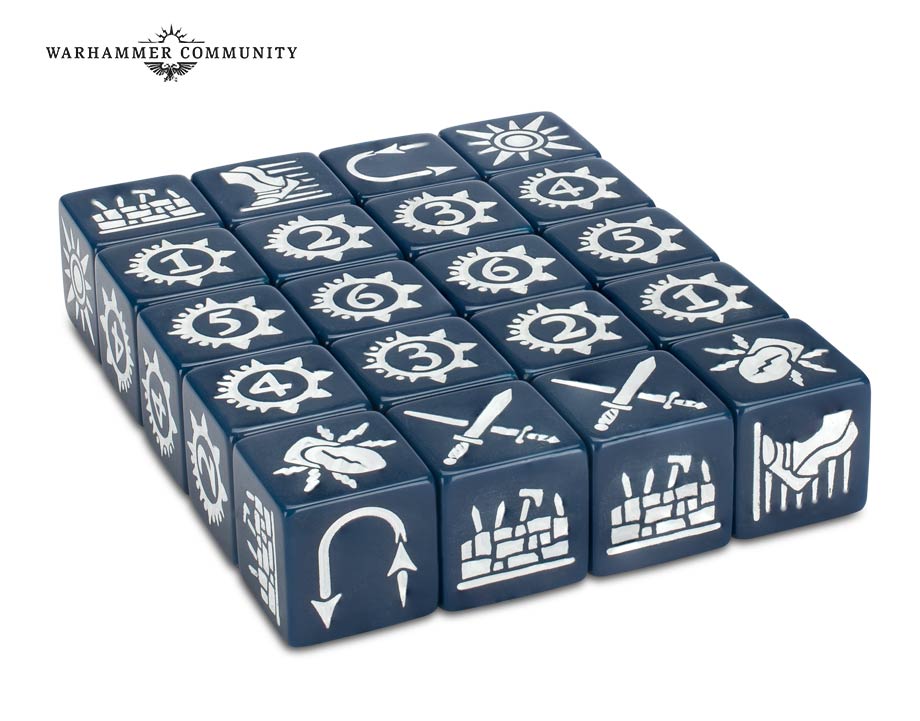 "…the Command Dice Set features command point trackers as well as nifty status dice that let you check which units have charged, ran, are currently enchanted with Mystic Shield and so on – no more scribbling in notepads or relying on your memory!"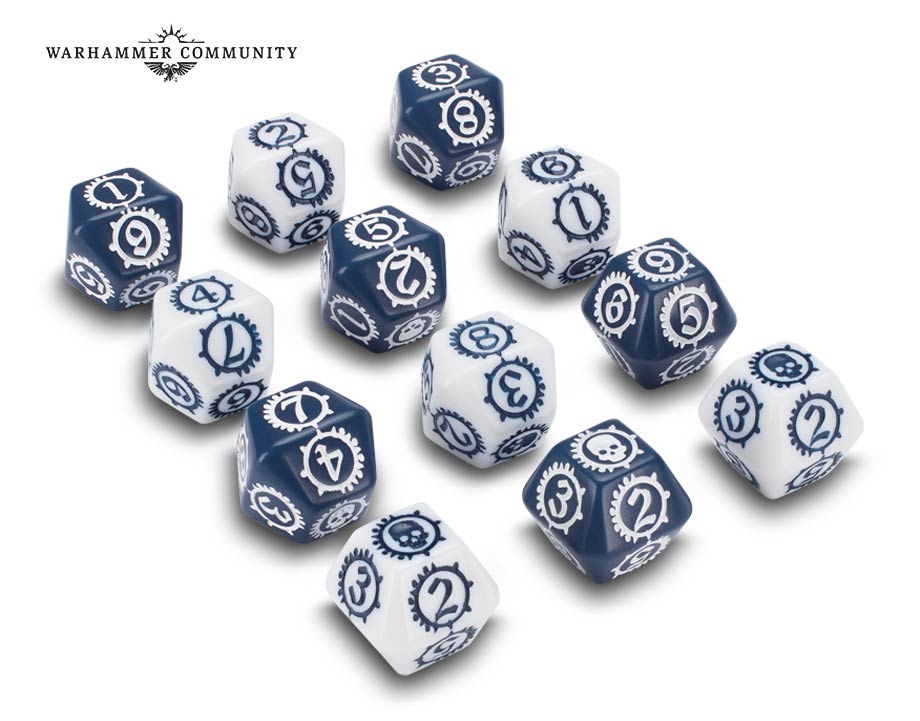 No release would be complete without some brand new models, right?! Well of course not – and these new models are going to be available right along side the new core box. And these are Push-Fit, too!
That's a lot of stuff – but it's just the beginning. All of these products will be out for Launch Weekend. Pre-orders start June 16th! But after that keep an eye out for "loads more models, boxed sets and books" all coming later this year.
That's it. I'm starting Nighthaunts – who's coming with me!?