Mordenkainen's Tome of Foes is a best-seller book, according to the Wall Street Journal–and a non fiction one at that–so to celebrate, here's a look at Mordenkainen as he was when he was E. Gary Gygax' adventurer of choice.
If you've been playing Dungeons and Dragons you'll doubtless have noticed the names of more than a few characters recurring. Mordenkainen (of magnificent mansion and sword fame) and Bigby, his one time apprentice (and all around Hand-y magician), even Melf, who you can tell was a male elf because of the name, all have contributed to the lore and grimoire of D&D. What you might not know is that all of these were characters from the home campaign of the creators. Drawmij is Jim Ward, and so on.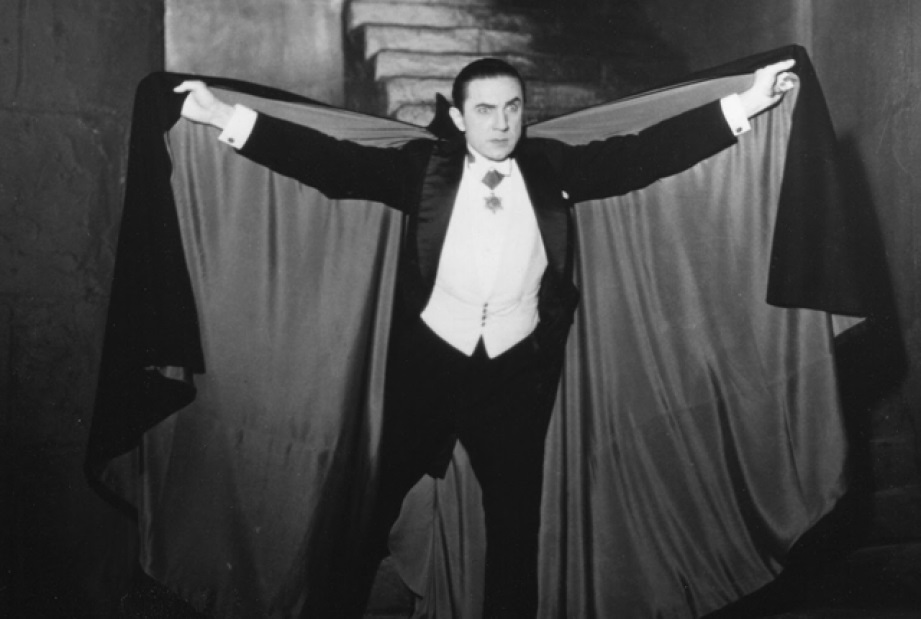 A cunning ruse that no one will ever see through–who am I? Er, just Mr. Alucard…
So today, thanks to wargame and roleplaying game historian Jon Peterson of Playing At The World, we've got  look at one of the early renditions of Mordenkainen's character sheet.
First up, here's the sheet.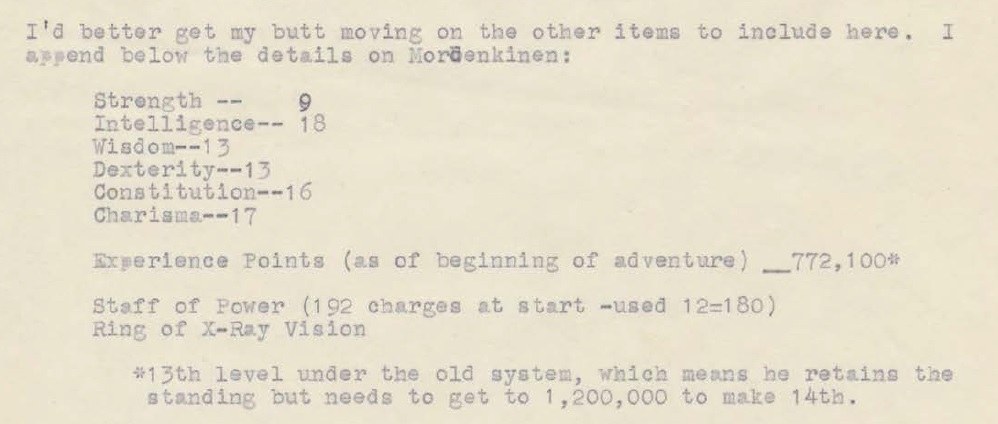 This version of Mordenkainen dates from early July 1974, so about six months after the publication of the original Dungeons & Dragons rules. In May, Gygax had printed a story in Wargamer's Digest relating one of Mordenkainen's less-successful adventures (read the whole article online) which then listed him as a 13th level magic-user, so the statistics from this letter surely reflect the character of that era. Mordenkainen was a seasoned adventurer by this point — though with his prime requisite Intelligence of 18, Mordenkainen enjoyed 10% experience boost that may have speeded him through the ranks.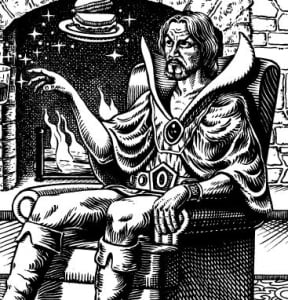 You might notice that things like AC and HP are missing, but as Peterson notes, " early character records, including official sheets made by TSR in 1975 and 1976, often did not record those values." The other thing worth noting is the Experience total–1,200,000 XP seems like a lot, especially considering that only puts him at 14th level, but this likely reflects a change in the XP tables for Magic-Users. Peterson points out:
[I]n this letter Gygax is using a different metric for higher-level Wizards: under what he calls the the "old system," having 772,100 experience would place you at only 13th level. He also alludes to the fact that a new system then in use would require 1,200,000 to reach 14th level. That figure is closer to the one published in Advanced Dungeons & Dragons, where a magic-user requires 1,500,000 experience to reach 14th level. Already, half a year into the publishing history of D&D, Gygax had concluded that the original experience requirements were far too generous.
From there Mordenkainen went through a few different iterations throughout the edition, including a stint in the Epic Level Handbook where he could tangle with divine entities–a status that informs his role in 5th Edition, as a sort of watcher of the planes and a guardian of the Balance.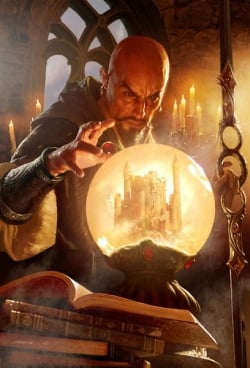 And from there we get the author of our Tome of Foes today.
Happy Adventuring!