In the latest Unearthed Arcana, Sorcerers get a new source of power, the mythic magic of Giants flows in their veins, with surprising results. Frost Mages especially should check out Giant Soul Sorcery.
Giants have changed a little since the launch of 5th Edition. Volo's Guide and Storm King's Thunder have done quite a bit for their lore–and the latest subclass featured in Unearthed Arcana builds on that. With origins from the mythic giants Ostoria, Giant Soul Sorcerers can draw upon those massive creatures' innate strength and power to improve their magic. Thus proving that even a little magic can have a giant impact.
via Wizards of the Coast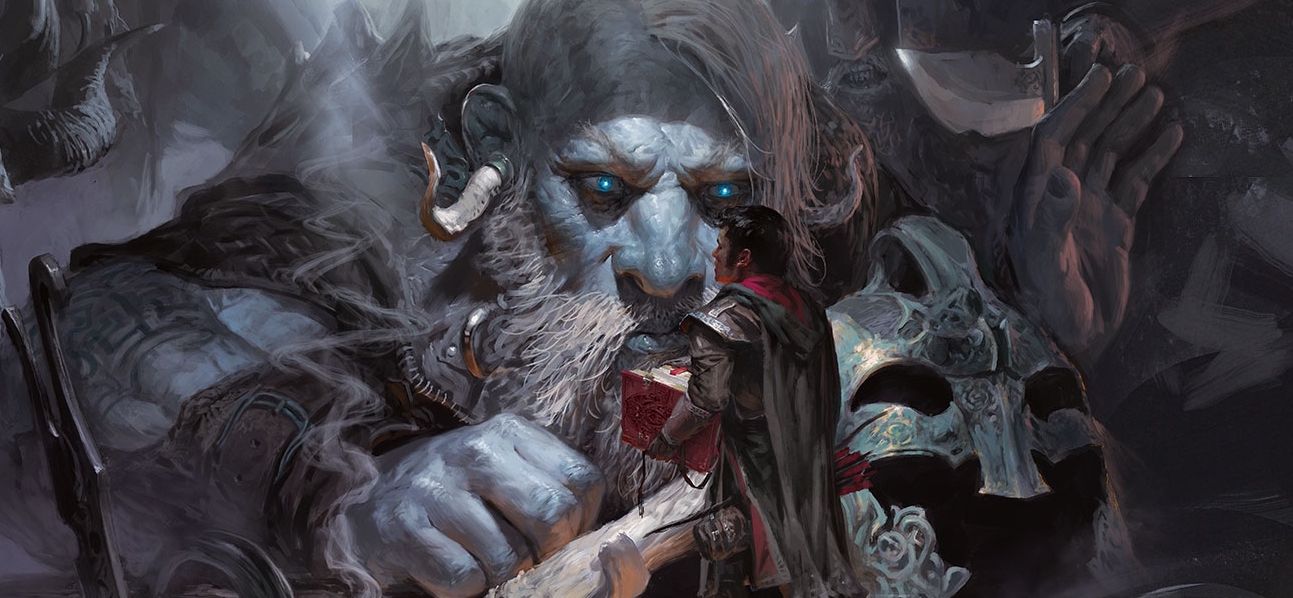 This subclass is very robust. It's one subclass that feels very different depending on which kind of giant lent you its sorcerous powers. It's not just a resistance or damage bonus like with the Draconic Sorcerer, each Giant's heritage feels like a different take on how to play this subclass. This is a great way to do a broader class, even if not every step of the process hits completely–let's take a look.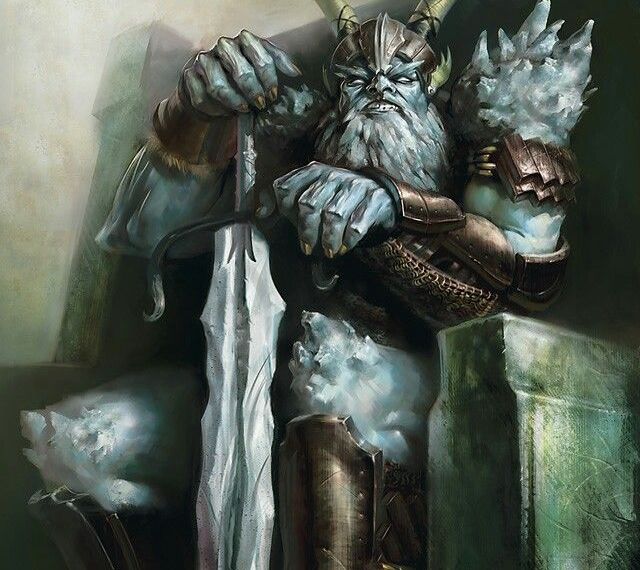 To start with, you get Jotun Resilience which is an extra hp per level, which builds in nicely with this subclass. Most of its features work off of Constitution, so you'll be a pile of hit points with this class, even with only a d6 to work off of. Your Con modifier will go a long way, which is an interesting combo for a spellcaster.
Speaking of spells at 1st level you pick a Mark of the Ordning whuch affiliates you with one of the Giant types: Cloud, Fire, Frost, Hill, Stone, or Storm. At 1st level your choice nets you a different bonus spell selection.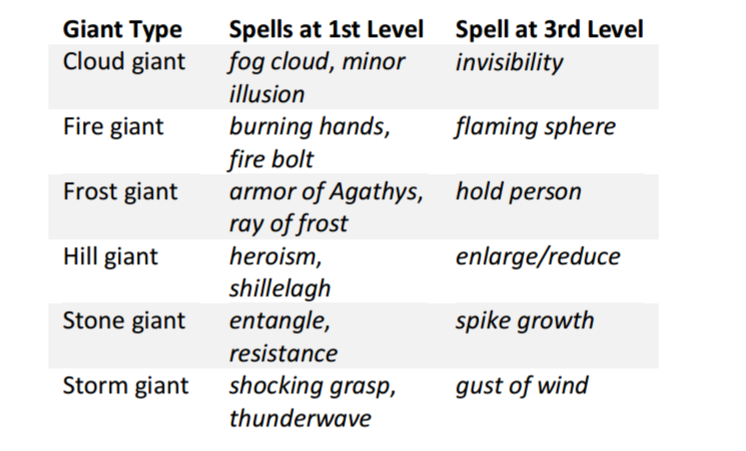 There are a couple of notable inclusions on this list, Shillelagh for Hill Giants and Armor of Agathys fot Frost Giants. You get another spell at 3rd Level, and at 6th Level you get a Soul of Lost Ostoria which, in addition to having one of the best names for a class feature, also grants you the bread and butter of your class–abilities that change when you cast your Mark of the Ordning bonus spells.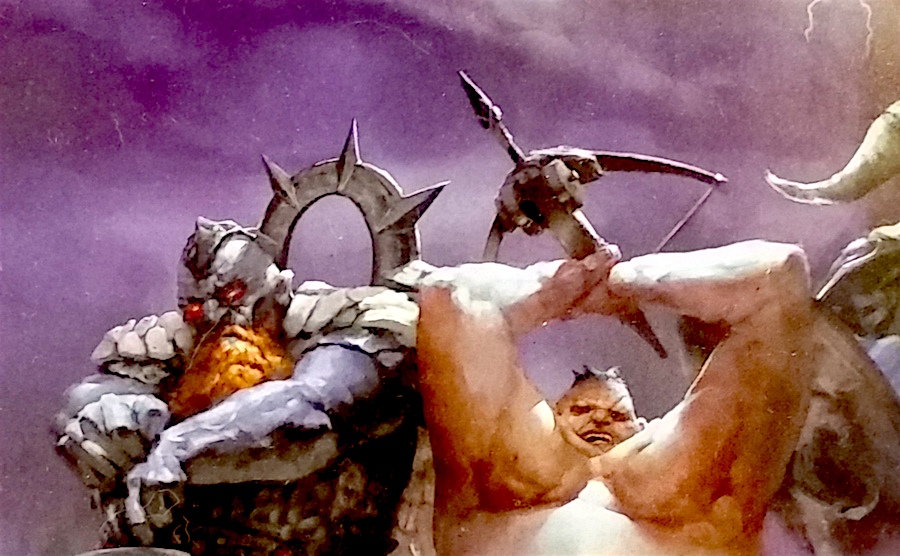 Cloud Giants can teleport 10 feet (+ Con Modifier in a blow struck for Theatre of the Mind games) as a bonus action, Fire Giants get bonus damage–and Frost Giants, Frost Giants get temporary hit points–or extra ones if you cast Armor of Agathys, giving you a real interesting way to play a Frost Sorcerer. Hill Giants get to push creatures back with their sheer might, Stone Giants get bonus AC, and Storm Giants deal Lightning Damage to nearby creatures.
As you can see, a bunch of different ways to build your sorcerer, and that's on top of a full spell progression. And then at 14th Level, Rage of Fallen Ostoria lets you  embiggen yourself when casting a spell, jumping up a size category (with additional bonuses based on your level), or if you cast Enlarge/Reduce, you could push it to Huge.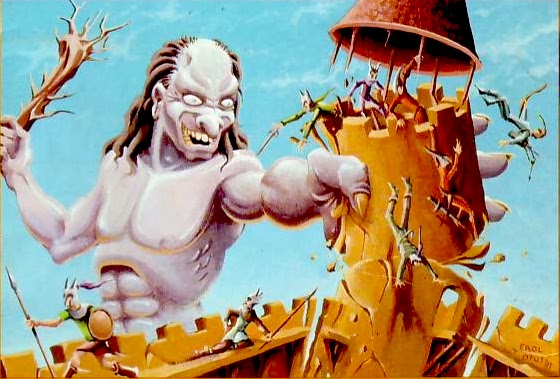 This plays well with the capstone ability, Blessings of the All-Father, which lets you rage Twice per rest instead of once, with each one increasing your size and stacking, meaning you could theoretically push your size up to Gargantuan to grapple whatever you want.
All in all this Subclass feels very fun. A few of the abilities seem odd–the size increase lends itself to melee combat, but not every Sorcerer wants that, not even all of the Giant types support that. Hill and Frost, but even so you'll still need to build for it. But still there's a lot on offer here. A ton of fun builds and interesting narratives can come out of this class. I'm very curious to see what a final version would look like–and as with most things sprcerer it makes me pine for another revision of the Stone Sorcerer.
What giant's blood flows in your Sorcerer's soul?