Fantasy Flight Games announces a brand new Cooperative Card Game set in the Runewars/Runebound Universe – Heroes of Terrinoth!
When it comes to cooperative card games Fantasy Flight Games has an impressive stable to choose from already. The Lord of the Rings card game is a tightly knit game of awesome theme, mechanics, art, luck and skill. Arkham Horror The Card Game is one of my personal favorites as well. Even Legend of the Five Rings with it's multi-player beta rules or A Game of Thrones could be considered cooperative (or at least Team vs Team) if you wanted to play that way.
But now, FFG has announced another card game that will pit the players against the evils that attack the realm of Terrinoth. Say hello to Heroes of Terrinoth:
What is Heroes of Terrinoth?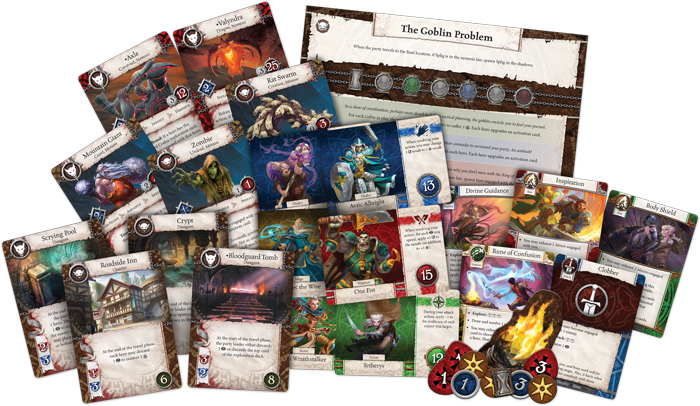 "Heroes of Terrinoth is a cooperative card game of questing and adventure that invites you and up to three allies to take on the role of unique heroes, choosing from twelve distinct and powerful heroes, split between four archetypes—healer, warrior, mage, and scout. These archetypes are further diversified into different classes that your heroes can pursue as your power grows. Regardless of which archetype and class you embrace, you and your friends must combine your powers, leaning on one another's strengths to survive your journeys and defeat the enemies who stand against you. Over the course of eight thrilling quests, you will face villainous foes, battle deadly creatures, and save the realm!"

In the Game, the players will use their unique heroes to accomplish quests. In the box, there are 8 to start with and each one has a different narrative-driven reason and storyline to follow. Some quests will require you to use brute force to slay foes, others may require some more arcane interaction. Players will gain experience, discover powerful equipment and learn new skills as they progress. And you're going to need that if you want to face the challenges ahead!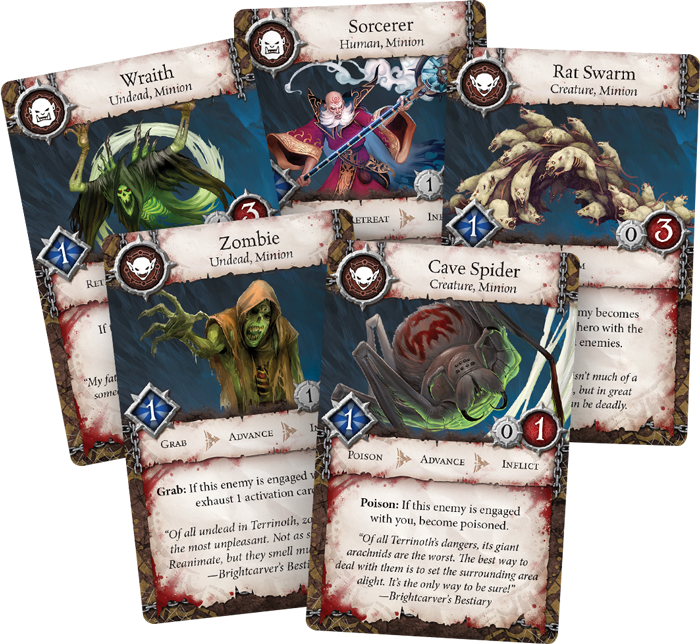 If you're looking for an RPG inspired cooperative card game then keep an eye out for this one. If FFG's previous card game experiences have taught me anything it's that they have a pretty good handle on how to treat these types of games. I'm looking forward to taking a crack at adventuring with the Heroes of Terrinoth!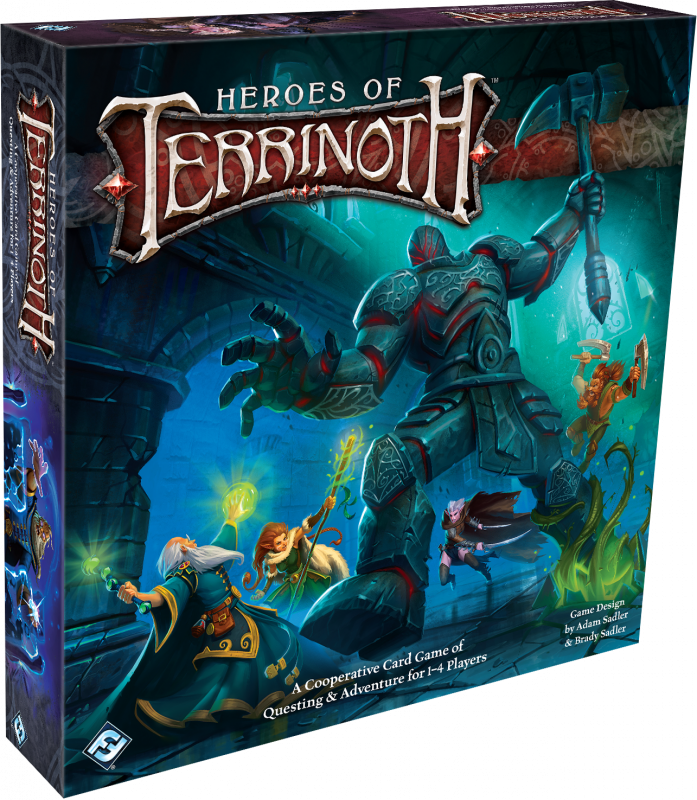 Strike back at the foes of the realm in Heroes of Terrinoth! In this cooperative card game of questing and adventure, one to four players take on the roles of unique heroes who must unite to face deadly villains, navigate treacherous terrain, and defend the realm to earn fame and fortune! Terrinoth needs champions- do you have what it takes?
Time to pick out some new card sleeve…I think I'm going to need them!