Ezra Bridger, Arithnda Pryce, and Luke Skywalker are just a few of the character that Fantasy Flight Games is bringing to Star Wars Destiny.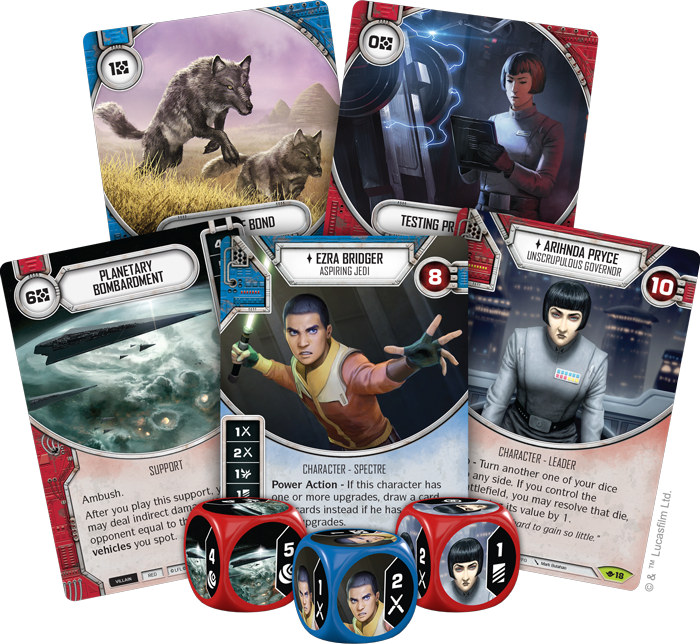 There is a new set to collect for Star Wars Destiny – The Way of the Force is the next expansion and it's set to bring a bunch of characters from all over the Star Wars Universe into the game. Today, we're getting a preview of a handful of cards that are sure to Force Push their way into the meta.
via Fantasy Flight Games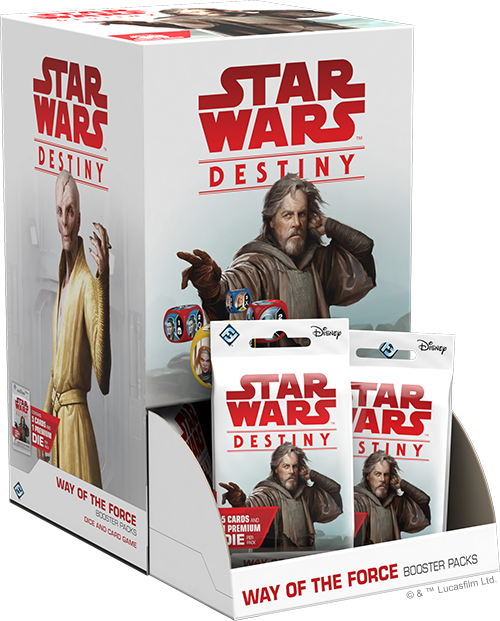 The Force Is Strong With This One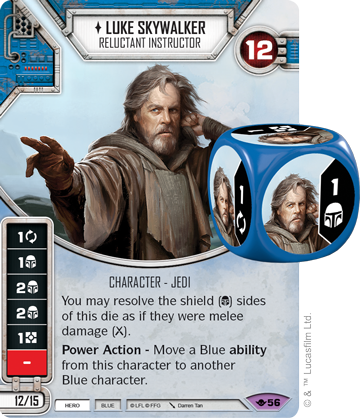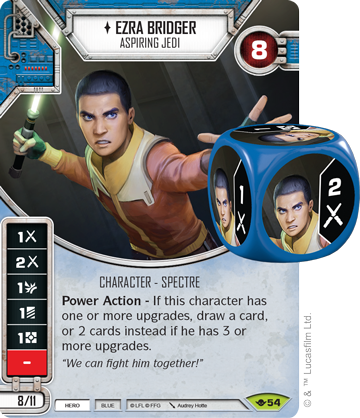 Luke and Ezra make up two of the Force Sensitive Characters that are joining the game with this expansion. We've seen Luke before, so today we're focusing on Ezra and a few helpful upgrades as well.
Ezra gets more efficient the more upgrade he has equipped so naturally, one of the many options you'll probably want right off the bat is his personal Lightsaber. Now, it will help any other character equipped with it, but Ezra gets some extra love when using it: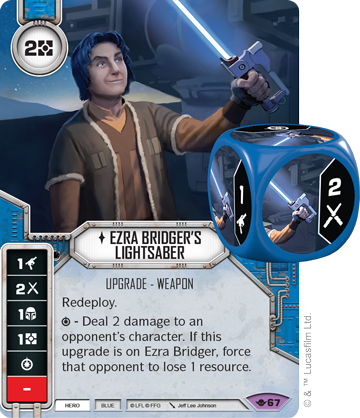 If you're worried about topping off your upgrades, why not use Honed Skills to give a character some extra upgrades too: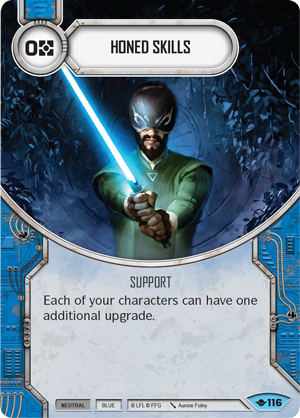 And with all those upgrades, it sure would be great if you could pass them to your friends IF that character gets removed. Built To Last grants Redeploy to all your upgrades. And it's got some handy resource regen to boot: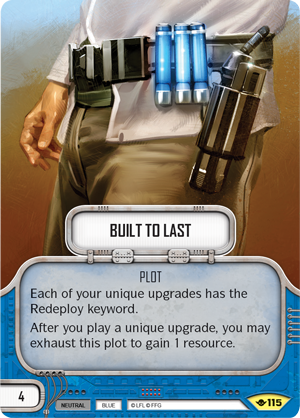 Just for kicks, let's not forget about the local wildlife. Who doesn't need an extra shield on their side?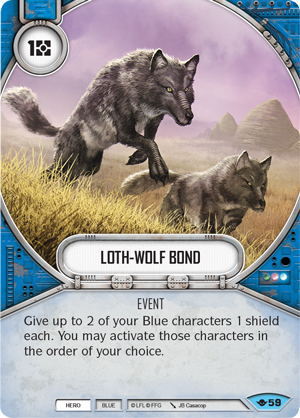 Power At Any Price
The next character we are taking a look at is the cruel Imperial installed Governor of Lothal – Arihnda Pryce: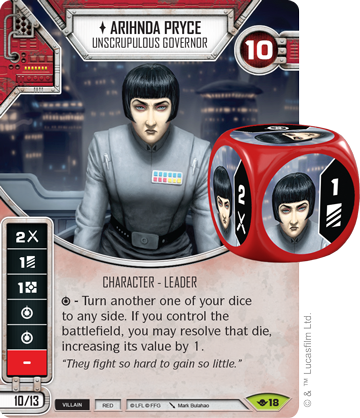 Pryce's ability works best when you're in control of the Battlefield. With two special dice she has pretty good odds of getting some bonuses out of her other facings. If you need to generate resources, cause some disruption via discarding, or just smash face in melee she can do a decent job.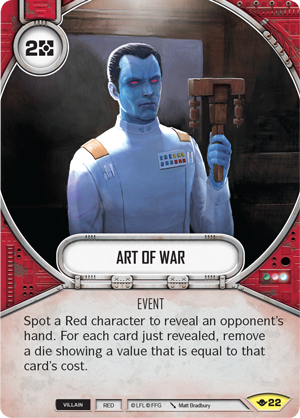 Speaking of discarding, Art of War will help you really get to the heart of the matter. Not only do you get to look at your opponent's hand, you also get to force them to discard die.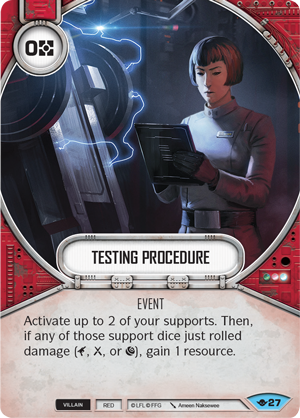 Testing Procedure allows you to activate support cards and then also get some resources back.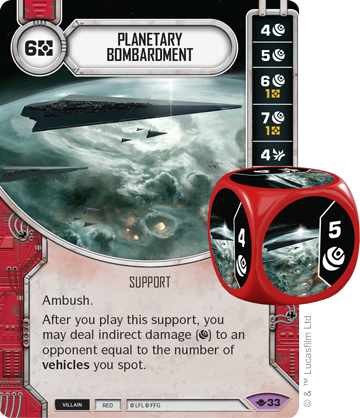 Finally, Planetary Bombardment is a fantastic way to spend those resources. If you have a few vehicles in play it gets even worse. That's a whole mess of indirect damage heading their way!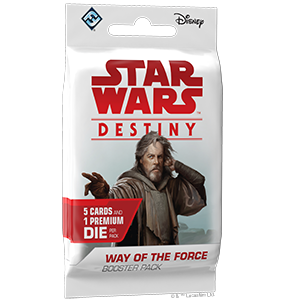 The Force is a mystery to many in the Star Wars™ galaxy. Empire's have risen and fallen throughout the galaxy, yet the Force has remained a constant. Whether it's the allure of the Dark Side or the path of the Light, the Force permeates every living thing. The most iconic Star Wars characters are guided by the Force, whether they believe in it or not, and the biggest battles and wars in the galaxy come down to a fight between the light and the dark.

Fantasy Flight Games is proud to present Way of the Force, a new set of booster packs for Star Wars™: Destiny.

Featuring 160 new cards, Way of the Force revisits many of the saga's most iconic characters in fresh new ways, focusing on their unique equipment, abilities, and tactics. Furthermore, look for mechanics introduced in the newest base set, Legacies, to be expanded on like Plot cards that will completely change how you play the game.
Way of the Force is out for Pre-order right now. May the Force be with you.