Teetering on the edge of space! Balancing at the brink of oblivion! Using chopsticks blindfolded! All in a day's work when you partake in Gravity Warfare.
Gravity Warfare is a dexterity game that requires players to balance the game components on the game board which can freely pivot around the single balance point in the center.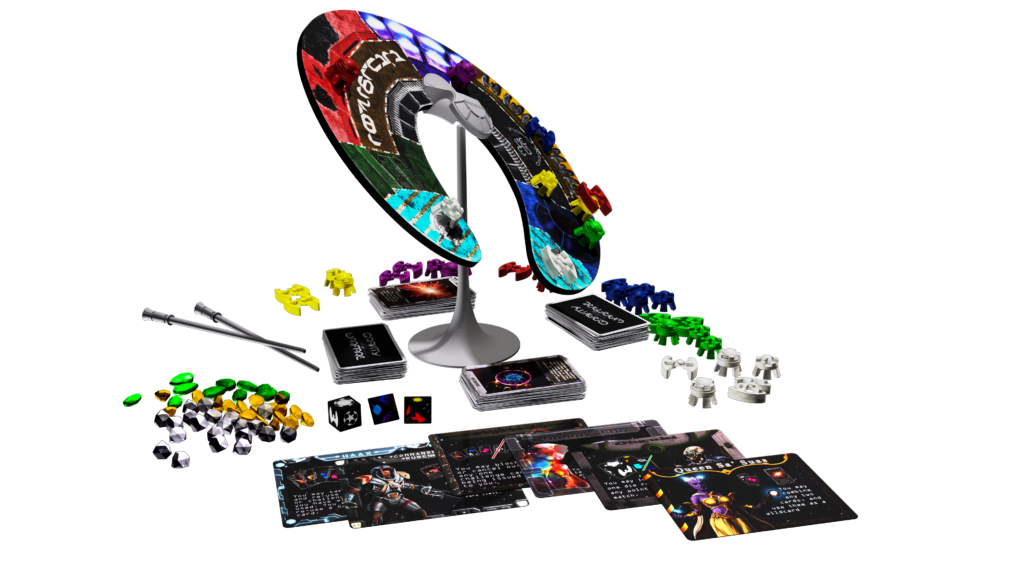 The goal of each player is to get rid of all of their game pieces, either from having them on the game board or by giving them to other players.
On each players turn, they will roll 2 custom dice which will dictate which size and shape of piece (or troop) the player will have to place, as well as upon which colored section of the board the troop will have to be placed. This would all be simple enough, but the game also offers players challenge cards.

Troops come in a variety of shapes and sizes
Before any troop is placed, every other player can play a challenge card from their hand. These cards add some requirement to the player's turn to make their turn just a little bit harder. These challenges can be anything from…
Stacking 2 troops at once
Needing to use chopsticks to place the troops
Having to place the troops while the board is freely spinning
and more!
And, of course, there is nothing stopping these challenges from piling up. Imagine having to place your piece on a spinning board while using chopsticks!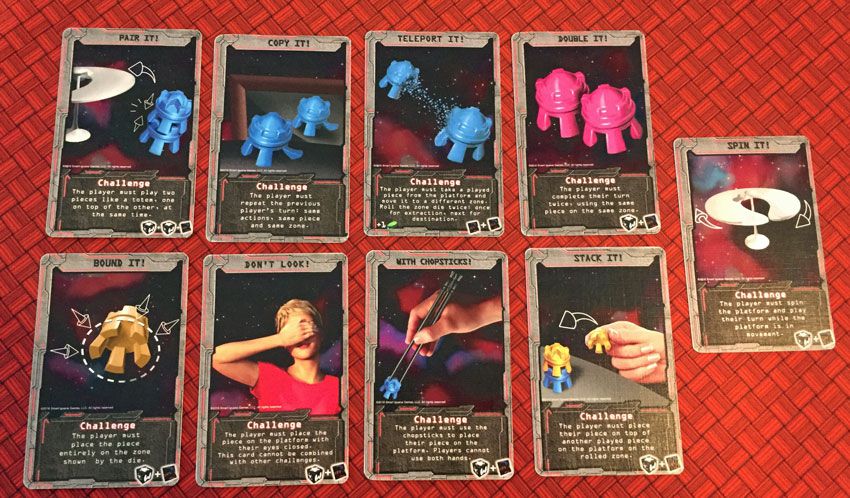 To add even more variability, each player gains a unique player power which can heavily influence how they will player the game. There are 6 different role cards to be chosen from, each with a different ability.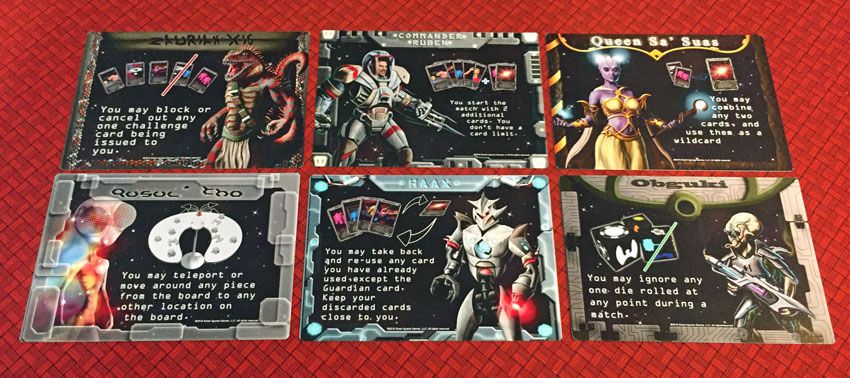 Gravity Warfare is a step away from the typical games you'll see during a game night. I really enjoy dexterity games, even if I'm not very good at them; especially balance games. They do a great job of building tension and suspense as part of the game play.
Be sure to check out the Kickstarter when it goes up on June 20th. You can subscribe for updates or follow the Facebook page to stay updated on the latest.
via Smart Iguana Games

Gravity Warfare –
Price TBD

– Coming to Kickstarter June 20th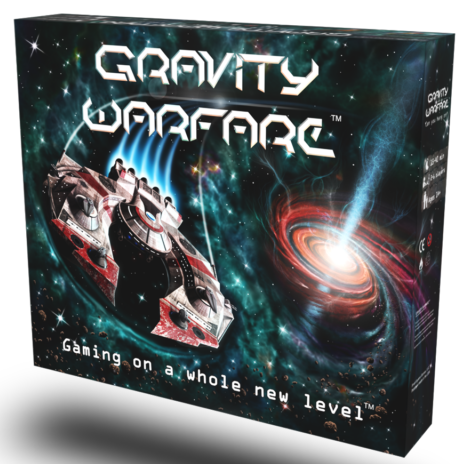 Gravity Warfare™ is a dexterity game that involves strategy, card management with a take-that mechanic. The goal of the game is for your to run out of pieces to play and keep other players from playing all of theirs, using challenge cards to make their turn more difficult to do. You must use your challenge cards and your ability strategically against other players on their turn and have the dexterity to make it through yours.
2 – 6 Players
40 – 60  Minutes
Ages 14+
Thanks for reading!