White Dwarf is ceasing its White Dwarf Digital delivery, Warhammer Community is stepping up to fill that void. What does that mean for you? Well if you're a subscriber, it means vouchers for days.
White Dwarf is closing the cyber doors on its digital distribution department–Warhammer Community is going to be taking over the digital domain, having brought on the former White Dwarf digital editor to their team.
This means you'll soon be able to find some of the digital content over at Warhammer Community. And if you're a subscriber to the digital edition, or the combined digital/print edition, you can get a refund or vouchers from GW's Customer service.
Those of you with a current subscription to the digital edition of White Dwarf, and those of you with a current combined digital and paper subscription, can choose from either a full refund for the remainder of you subscription or request double that value in gift vouchers for use on games-workshop.com.
You'll need some kind of proof-of-purchase, but otherwise you can contact GW to get your details sorted out. As far as what this means for Warhammer Community:
With Mel on board, you can now look forward to even more great online content and maybe even some bits that would previously have only appeared in White Dwarf…

For instance, we've already started rolling out some pretty cool stuff: the release of our new webcomic Roll Models, our new StormCast podcast, and in-world news from the Hammerhal Herald, with loads more on the way soon.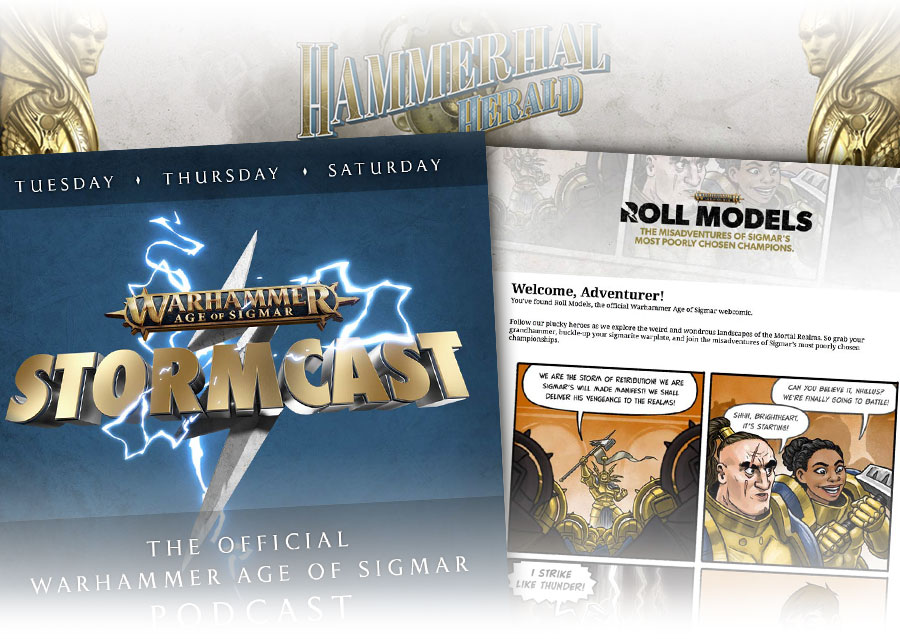 In an interesting twist on a classic narrative, the internet destroys the digital version of a print product, but print soldiers on, like a dinosaur building a secret society nestled out of sight after a meteor strike. A place where they can truly thrive and build a dinotopia all their own. White Dwarf will release its next print issue in July, as per normal.
Doubtless, leaked pictures of the next White Dwarf will appear three days before official release, as per normal.