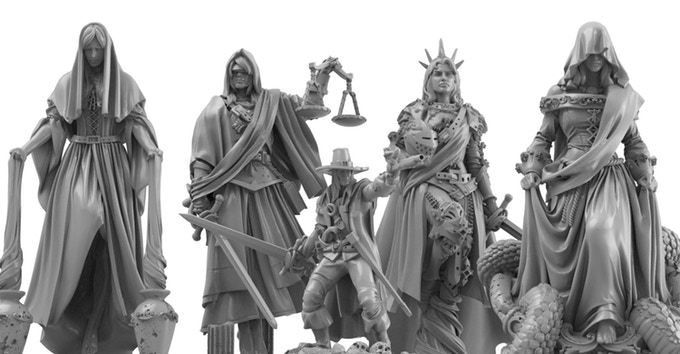 Pulp heroes, magnificent magicians, and noble natives. Come check out this week's batch of Kickstarter highlights!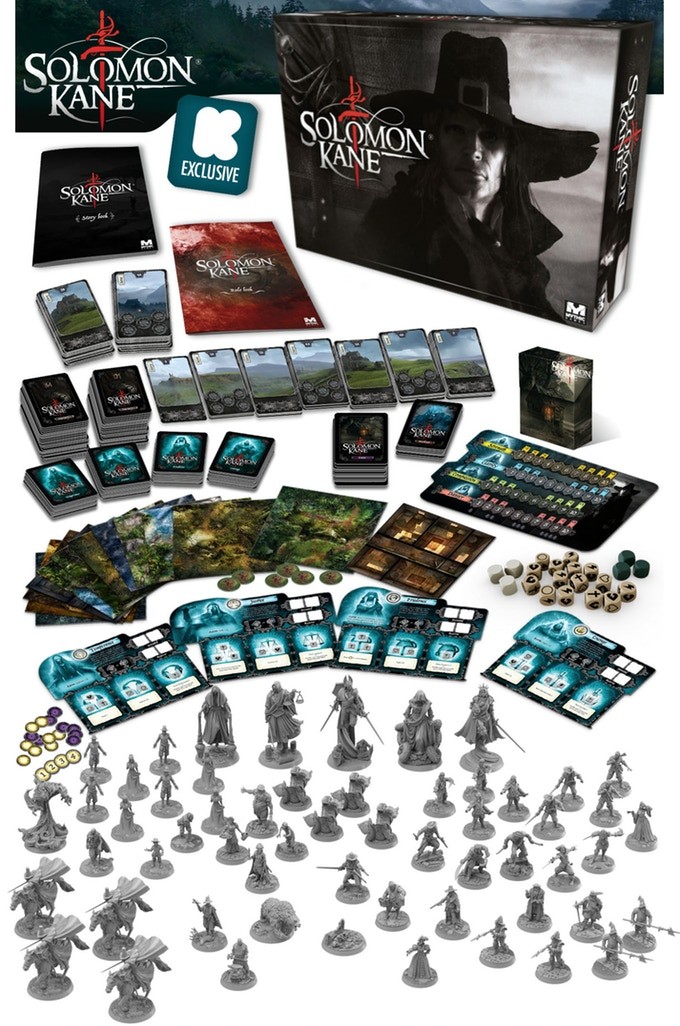 The developer of last year's Joan of Arc miniatures wargame is currently funding their second project. Solomon Kane is a cooperative, narrative-driven board game based on some of Robert E. Howard's classic pulp stories. Players in the game don't directly control Solomon Kane himself, but rather guide and protect him on his adventures as four of the Cardinal Virtues: Courage, Prudence, Temperance, and Justice. The core game consists of three adventures based on the Rattle of Bones, Skulls in the Stars, and Blue Flame of Vengeance stories. The campaign features a ton of expansions and add-ons based on other Solomon Kane tales that introduce more friends and foes that fans of the source material will recognize. The Puritan Pledge is $110 and includes the core game and all applicable stretch goals.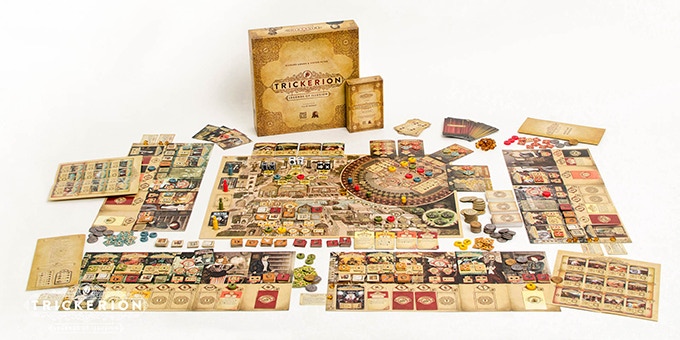 Trickerion is the popular worker placement and action management game that put Mindclash Games on the map, and now they are returning to their original game with Dahlgaard's Academy. This is the first big box expansion to Mindclash's game of Victorian illusionists and introduces the titular Dahlgaard's Academy region. Dahlgaard the Magnificent has entrusted his last wish to the best magicians in the world: Restore his dilapidated manor to its former glory, and establish an academy for fledgling entertainers. This expansion adds new playable magicians, new rooms and actions that players can use to hone their craft, and a new form of specialist called the Protégé that will level up and learn tricks to aid you throughout the game. Previous owners of Trickerion can get the Dahlgaard's Academy expansion for $35, or you can grab a new Collector's Edition that includes the base game and all expansions in a Kickstarter exclusive box for $115.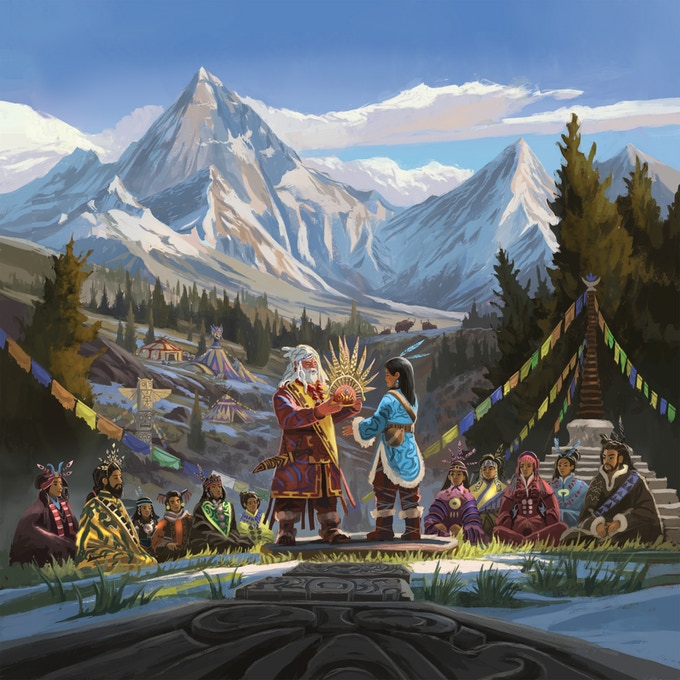 Neta-Tanka is a competitive worker placement and resource management board game for up to five players. The aging Neta-Tanka has gathered the various Frostrivers tribal elders to designate his successor. Each chief and their clan participate in a ceremony to prove their worth to the Neta-Tanka as a powerful, but generous and fair, leader. Neta-Tanka's main hook is that it's a competitive game where the players have to work together because the various actions on the board must be completed in a specific order. The process for gathering meat, for instance, requires one player to hunt for buffalo, another player to field dress the kill, and yet another player to actually distribute the food to the tribe. For €56/$65 you can get a special limited edition version of Neta-Tanka that includes custom resource tokens, available only as part of this campaign.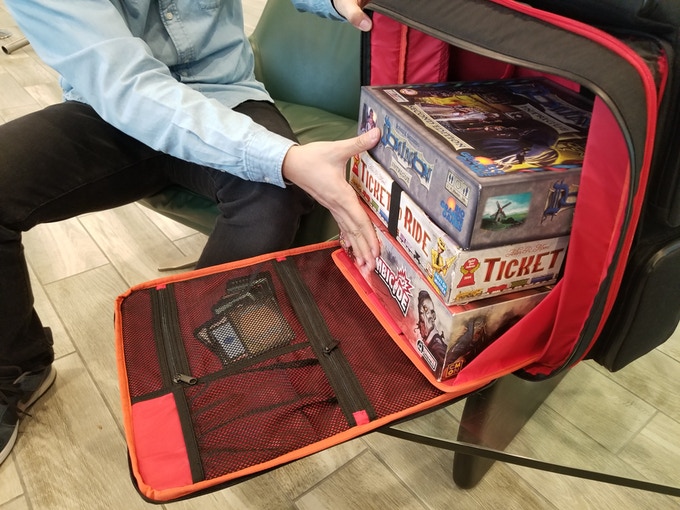 Now that you'd pledged for some new board games, how about a fancy way to protect and carry them to your next gaming session? The Ultimate Boardgame Backpack promises a spacious and comfortable way to transport your games, with plenty of pouches and compartments for accessories, drinks, and anything else you might want to take with you. The backpack also protects your precious, Kickstarter-exclusive limited editions with its padded frame, reinforced seams, and waterproof nylon construction. You can get the bag itself for $149 as part of this campaign, but GeekOn! is also offering a wide variety of custom accessories like dice cases and elastic box bands.
~Which of these campaigns caught your attention?