Today on Tabletop Spotlight: The Ninth World – A skillbuilding game set in the world of Numenera. Come on in, grab yourself an adjective, noun, and verb, and step into a world of ancient technology and forgotten civilizations. Step into the Ninth World.
You might be familiar with the Ninth World as the setting for Numenera–a sci-fi RPG set one billion years in Earth's future. With eight great civilizations that have come before (the worlds), you find yourself in the Ninth World, full of lost artifacts, and technology so advanced that it might as well be magic. You never know, some of it might be–one of the civilizations might have unlocked and quantified the secrets of magic so that anyone and everyone could be a wizard. Regardless, have a look at how skillbuilding factors into all of this.
I've gotta say this sounds like a lot of fun. The RPG elements seem like the perfect match for the game's system. Especially for a game that's meant to echo the feeling of scavenging and adventuring in the Ninth World. You'll find towns, quests, skills–everything you need to start getting out there and searching for that lost piece of technology that seems ready to bombard a tiny area with focused radiation. It's so strange, not powerful enough to really damage an enemy–but if you've got food that's been frozen, this radiation can render the outside of the food volcano-hot, while letting the center of the food remain completely frozen.
You might not know what it's called, but these seeming cooking (?) devices can also help mimic the effects of an Endure Elements spell in the right Nano's hands.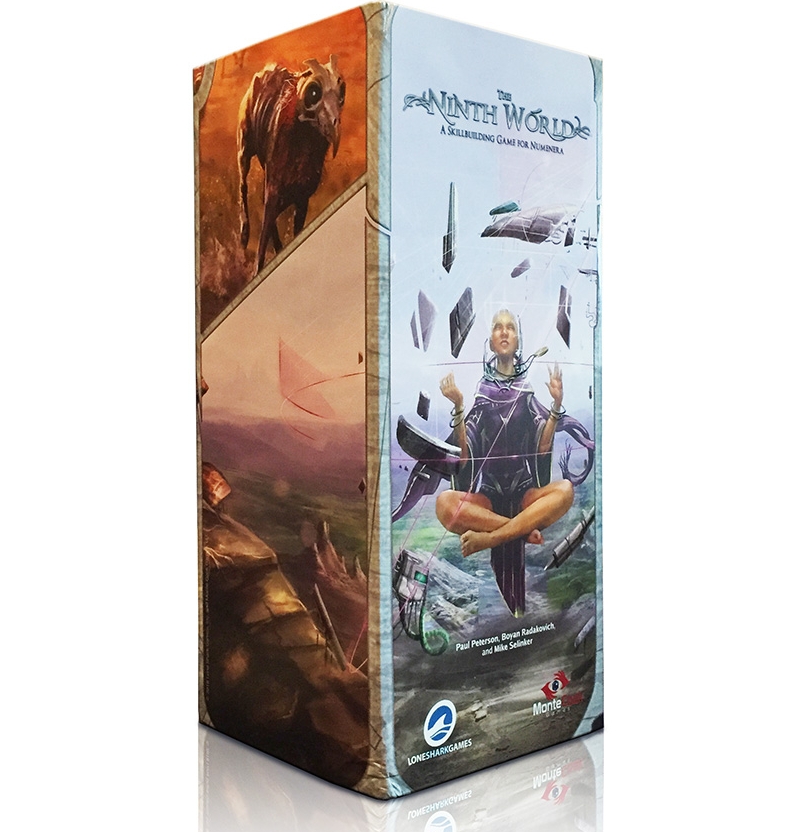 Across the Steadfast and the Beyond, forgotten remnants of the prior worlds await those brave enough to claim them. These remnants promise adventure and good fortune: Will you discover petty treasures and strange creatures in the towns of the Ninth World, or venture into the wilderness for rare and precious riches?

The Ninth World: A Skillbuilding Game for Numenera is a card game set a billion years in the future. Explore the Ninth World as a clever Jack, courageous Glaive, or powerful Nano, improving your character as you seek out treasures of the prior worlds. Gameplay is an innovative blend of technology tree advancement, bidding, and deckbuilding.

The Ninth World can be played competitively, cooperatively, and even solo.
Happy Adventuring!