ToyLand: The Doctor and Her Killer Robots will be at SDCC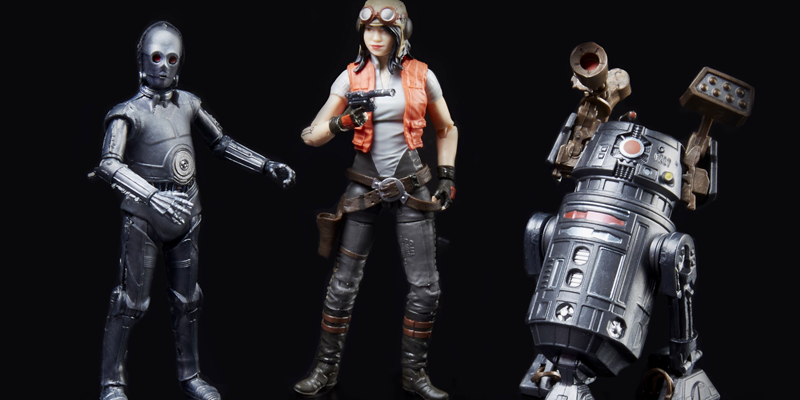 Aphra, Bee-Tee, and Triple Zero are part of this year's San Diego Comic Con exclusives from Hasbro – don't worry, the set will be available to non-atendees, too.

If you've been reading Kieron Gillen and Salvador Larroca's Darth Vader or the trio's solo series,you won't need an introduction. If you aren't: meet archeologist Doctor Chelli Lona Aphra and her droids Triple Zero and Bee-Tee. Aphra is also a very talented droid tech – talented enough to catch the attention of Darth Vader who has made her a top secret ally. Triple Zero is a protocol droid that has a very old and very deadly personality matrix, and Bee-Tee is an assassin droid.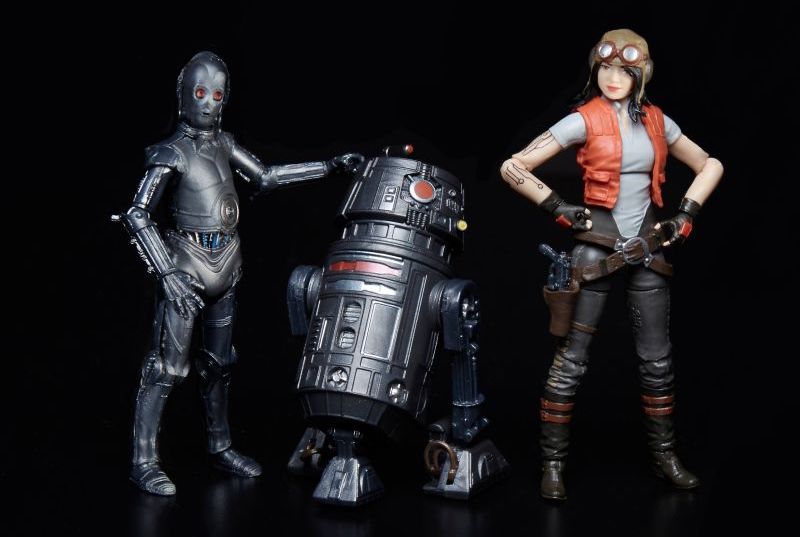 They've have become fan favorite. Aphra will is getting a solo release as part of the Vintage Collection thanks to last year's fan poll.
There will be a limited number of the comic set available online after the show is done next month, so keep an eye out.
Doctor Aphra Comic Set – $50.00
Aphra and blaster
0-0-0
BT-1 and weapons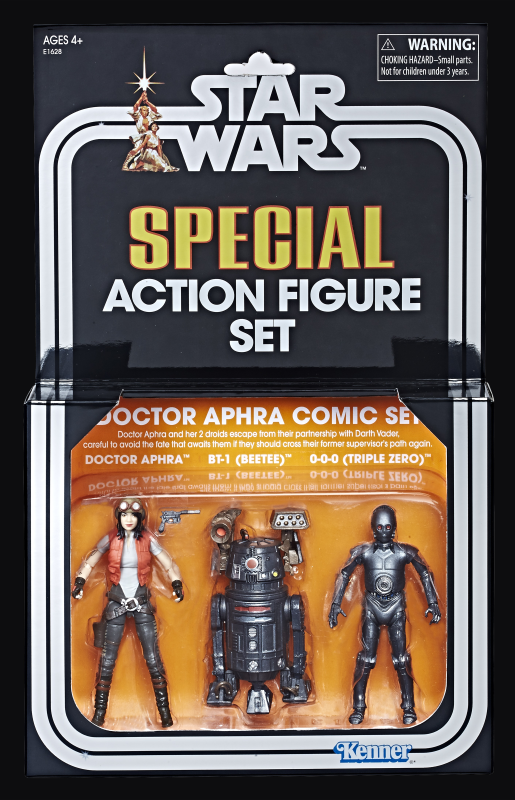 or