The "Game of the Year" title is to be awarded today. Let's take a look at each of the nominees before the winner is announced.
Spiel des Jahres is a award given out yearly and is decided by a panel of German-speaking critics. While it seems mostly unknown outside of the board gaming community, it's kind of a big deal for us here. The nominees for the 2018 award were announced in May, but the winner of the award is being announced today Monday, July 23rd. As of the writing of this article, they have not been announced yet, but we'll be sure to cover the winners in a later article.
But before that, let's take a look at each of the 3 nominees: Azul, Luxor and The Mind.
Azul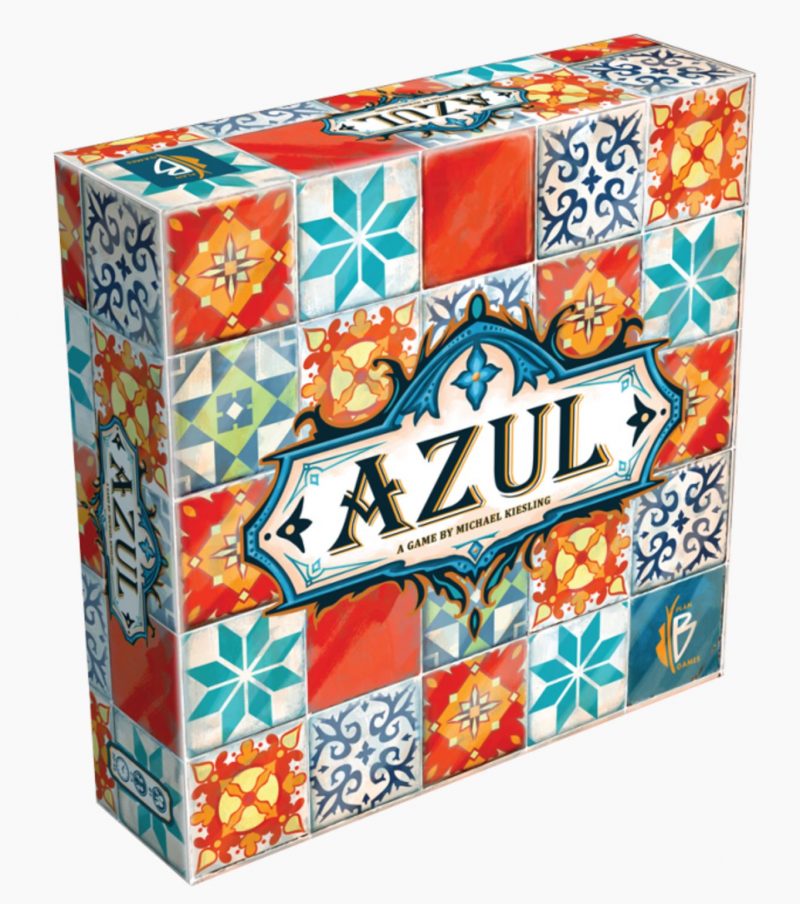 Azul is an abstract strategy game with drafting and tile laying mechanics.
Speaking broadly, Azul is about creating patterns of tiles on their player board. In each round, players will draft gaining tiles which will be placed on their board, hopefully in configurations which will grant them the most amount of points without too many excess tiles.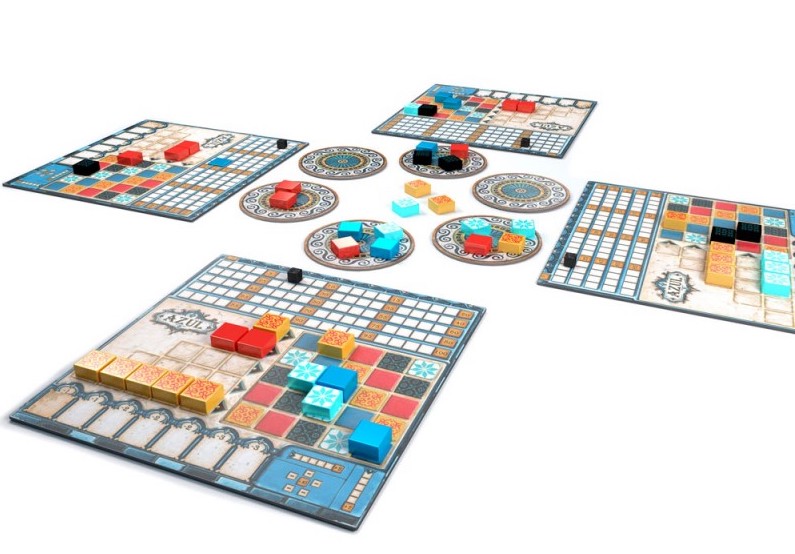 Azul requires a good amount of forethought and planning as well as knowing when to grab certain tiles. Keeping an eye on your opponents and knowing what they are likely to grab on their turn will give you a big edge in playing.
Azul is a great game for anyone who is good at visual pattern recognition and recognizing their opponent's intentions.
Luxor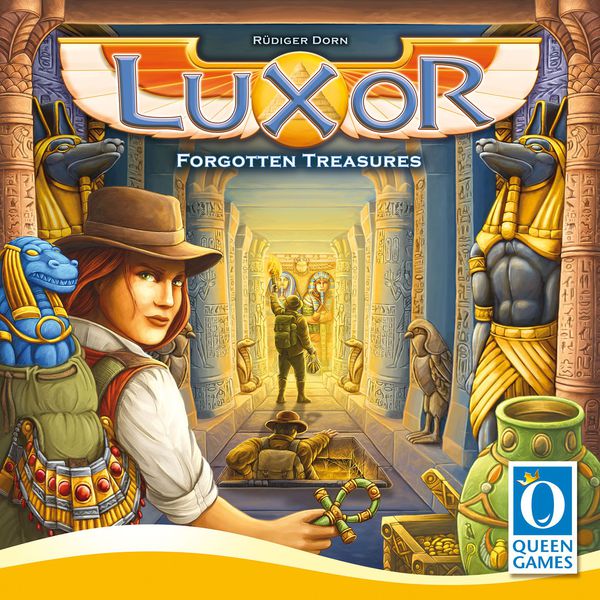 Luxor is an adventure game with hand management and set collecting mechanics set in an treasure hunters theme.
The goal of each player is to become the best treasure hunter and gather the most loot while racing towards the center of the tomb for the biggest prizes.
Luxor does an interesting spin on the "roll/draw to move" mechanic. Each player has a hand of cards showing the number of spaces they can move one of their meeples. However, the order of the cards is important and they can only play the rightmost or leftmost card in their hand, forcing some planning and careful calculation in each turn.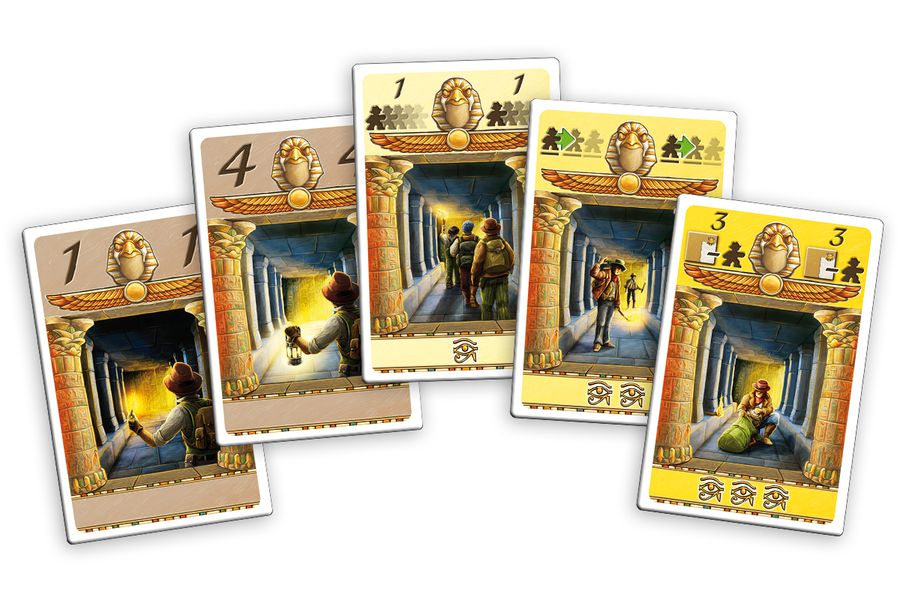 Throughout the board are treasures which require having a specific number of your adventures on that space to collect that treasure. Using the movement cards in careful calculation plays into this very well. Having the ability to know which card to play and thinking several turns ahead is imperative to playing Luxor well.
Luxor is a great game for anyone with a good mind for counting several turns ahead.
The Mind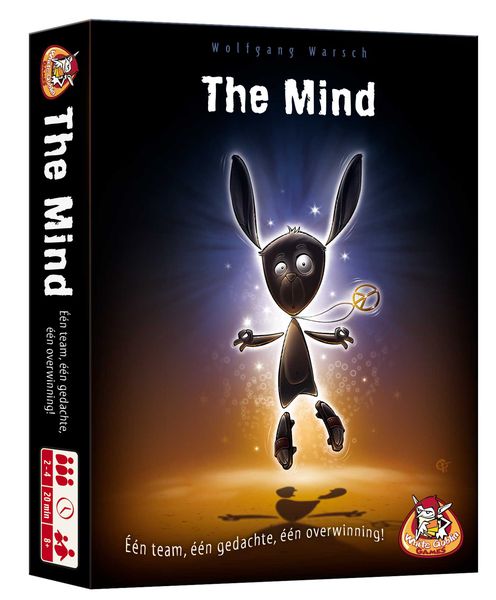 The Mind is strange. It's going to test your psychic abilities and ability to communicate without communication. It's a cooperative hand management game.
The Mind comes with cards numbered from 1-100. A specific number of these cards is dealt to each of the players and the goal of the players is to play these cards in ascending sequential order, without communicating in any way to each other.

Players begin with being dealt 1 card each and must play them in order. After completing that level, they move onto Level 2 and are dealt 2 card each and so on. The number of levels depends on the number of players but gets up to Level 12. If the group can complete the final level without losing all of their shared "extra lives" they win the game!
The Mind is a great game for people who are good at playing the logical odds, prediction and understanding the anticipation of others.
Other Nominees and Awards
Spiel des Jahres games are often less complex and family-oriented. Within recent years a new category has opened up "Kennerspiel des Jahres". These games tend to be more complicated and involved. The nominees this year are:
Die Quacksalber von Quedlinburg
Ganz schön clever
Heaven & Ale
Additionally, the Children's Game of the Year has already come and gone. The Nominees are:
Funkelschatz (Winner)
Emojito
Panic Mansion
Finally, Pandemic Legacy: Season 2 was offered a special prize, the first such special award since 2010 with World Without End. The award was granted for "ingenious gameplay" and the jurors of the award have noted "all future legacy games will be measured" against this title.
Who do you think will win?
Update 2/27/18 – Azul took home the top prize!