Back in the early days of Adeptus Titanicus, there were only Warlord Titans. Reavers and Warhounds would come later. So to keep it interesting the original game had 4 different variants of Warlords with different options each for a total of 12 "types"  – and we've got all them here.
This weekend we got a look at the future of Adeptus Titanicus. We also got a tease from someone who was at the event with this cryptic tweet:
Some new heresy era stuff from the Forge.

Volkite weapons for the Carnodon, dreadnought drop pod, Land Speeder weapon variants and Jenetia Krole.

The new titan? Bigger than a Warhound, smaller than a Warlord 😉

#forgeworldopenday #30k #HorusHeresy #warmongers #40k pic.twitter.com/7Tlgcc7Shm

— Leakycheese (@Leaky_cheese) July 15, 2018
"The New Titan? Bigger than a Warhound, smaller than a Warlord :)"
So is that a Reaver? It fits, but what else could it be? As we were pondering that we here at BoLS got to talking about the original Adeptus Titanicus boxed set and since we have it, we busted it open and took a look at some of the classic variants who's names have been almost forgotten…
So with that in mind we decided to take a trip down memory lane. Here are the 12 Variants for the OG Warlord Titans!
Warlord "Nightgaunt" Variant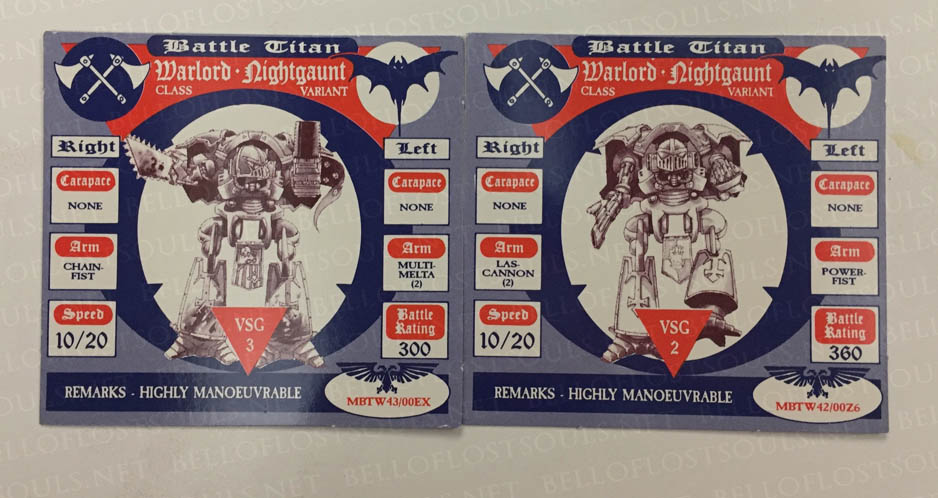 A fast moving Titan, the Nightgaunt wanted to get in close and unload with it's Chain-fist/Multi-Meltas or plink at range with it's Lascannon only to finish the job with the powerfist. It was noted for being "Highly Manoeuverable" as you can see!
Warlord "Nemesis" Variant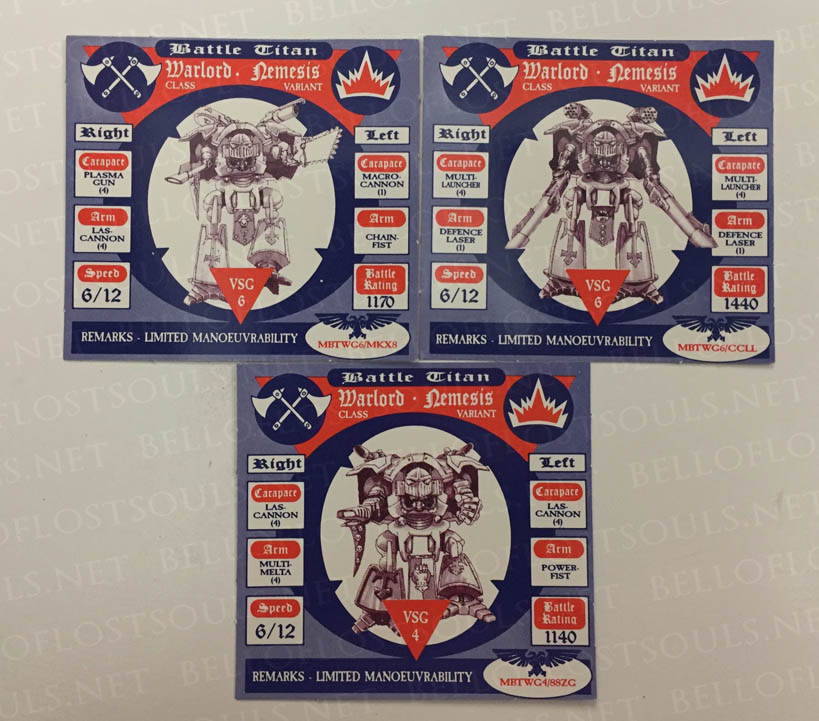 The Nemesis was very much the opposite of it's quickly moving cousin. Noted for "Limited Manoeuvrability" it instead opted for bringing the BOOM. That lack of speed might hurt it, but when you're in the Nemesis' crosshairs you will feel the pain.
Warlord "Death Bringer" Variant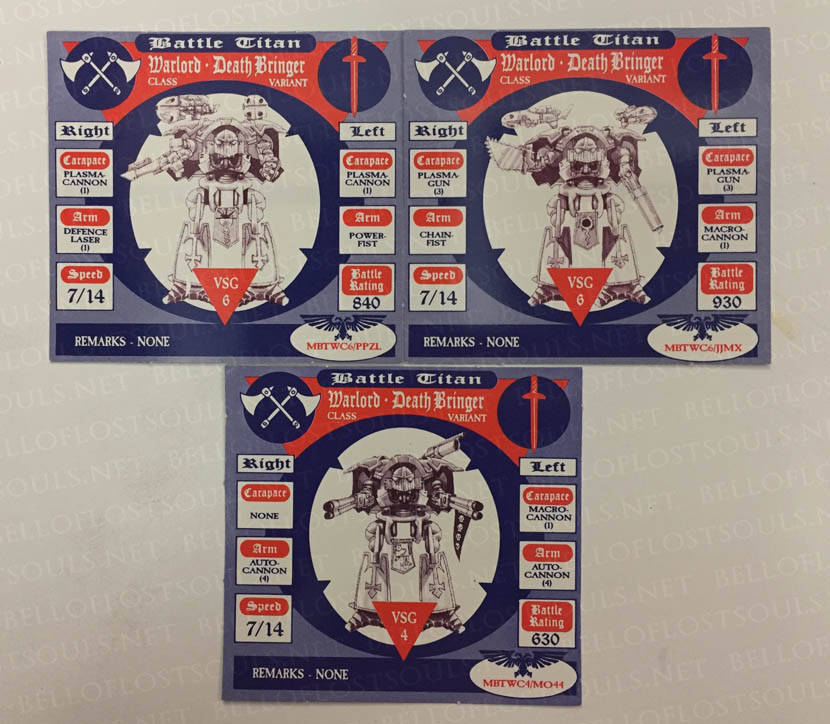 Maybe the Death Bringer variant was the baseline – or it just killed anyone who tried to make a snide remark about it! Either way, it's got a fair mix of speed and firepower, and depending on which one you used, it also had some close combat punch to clean-up with. It was a great all-around Titan.
Warlord "Eclipse" Variant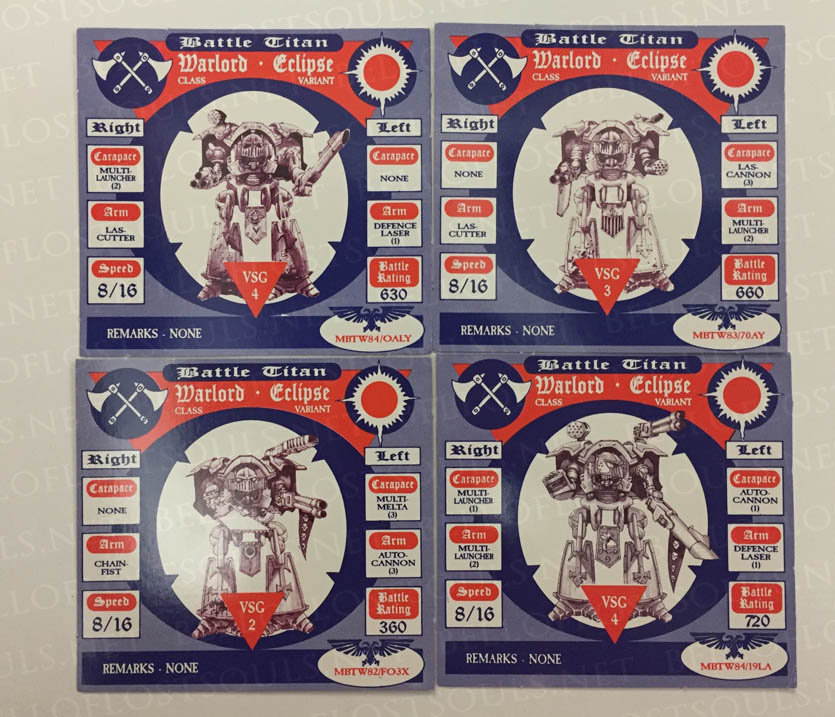 Another All-arounder, the Eclipse might not have been super fast or furious but it could hang with just about anyone. With a decent amount of firepower and one of the faster movement speeds it's no surprise that this particular variant had the most options for players.
Looking at these different Warlords, it's easy to see how the designs and load-outs inspired the later generation of Knights and smaller titans. The Warlord of today is one of the largest models on the tabletop – but we typically don't see these other variants any more. Maybe with the release of Adeptus Titanicus we will see them again.
What do you think of these Old School Titans? Let us know by hitting the Load Comments tab below!