The Genestealer Cult has one of the coolest and most unique looking vehicles in the Goliath and yet we don't see it show up at Tournaments. How can we make the Goliath 'work' in a way that makes them appitizing to use on the tabletop? Let's chat!
Okay Warhammer 40,000 players – we've got a design challenge for you: How do you make the Goliath (the Truck or the Rockgrinder) appealing to take in competative play? It's a pretty straightforward question but the answers are a little bit more complex than "just make it dirt cheap with a killer weapon load-out." And while, yes, that would make it more appealing, that is really not going to change the real reason players are ignoring it. And that reason is that it just doesn't fit with the army.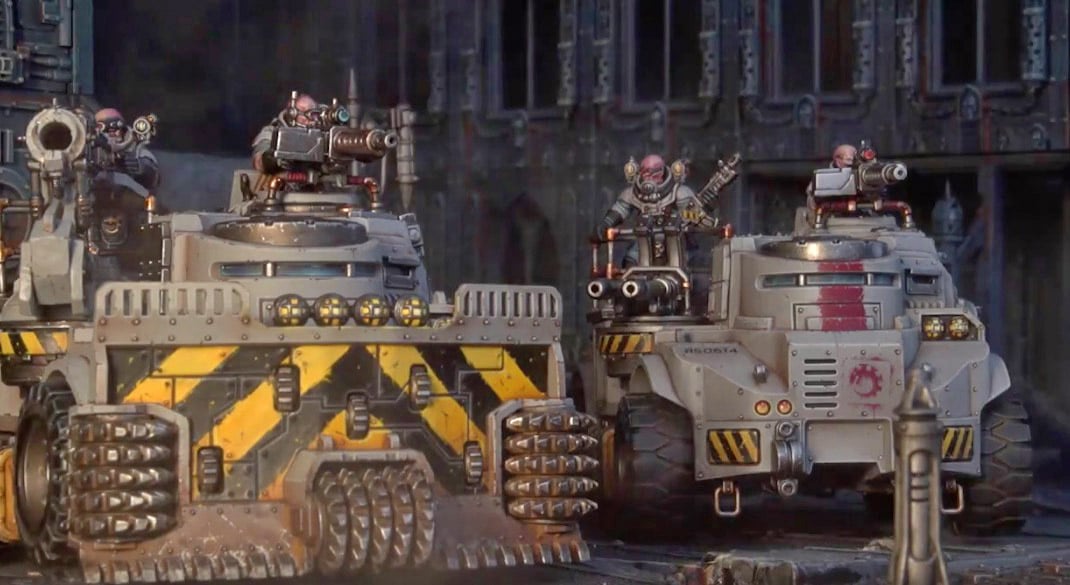 Now I know what you're thinking. "How does it not fit with the army? It looks perfect!" and yes, I agree but we're not talking about looks – I'm talking about rules wise. What makes the GSC unique and cool is their Cult Ambush rules: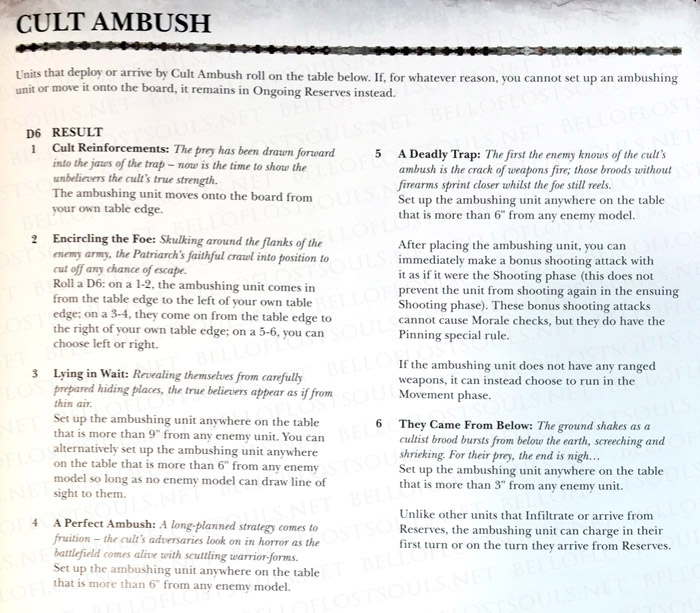 Cult Ambush Rules – 7th Edition
Here's the thing – the Goliath Truck and Rockgrinder don't use those rules at all. That's the problem. If your army is built around ambushing your opponent, then what good are these vehicles? They are just sitting ducks when deployed. And their armor isn't anything to write home about… So how can we fix that? By giving the Goliaths some Ambush-type rules of their own.
Goliath in the Mist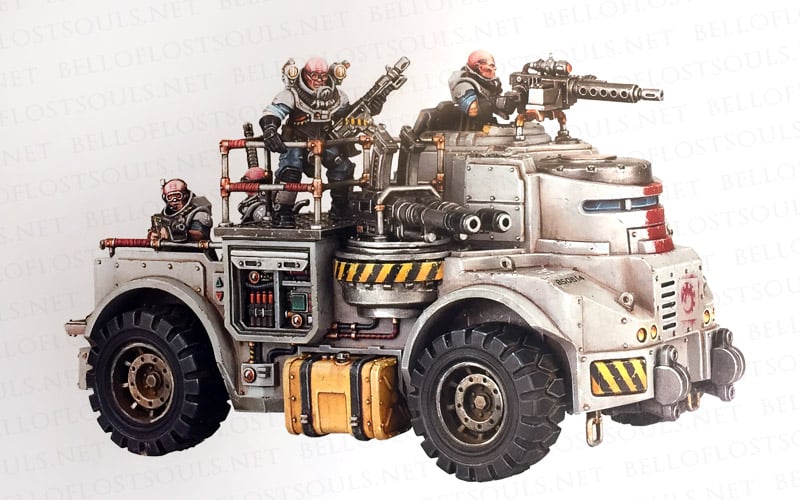 As a transport with some pretty "meh" weapons it's not particularly intimidating. That's because it's based on a civilian chassis – it's a work truck. Let's use that bit of lore and make it fit with the army.
What if the Goliath had a rule that made it so that it could avoid being targeted for the first round of combat? Call it "It's just a civilian vehicle" or something along those lines. Make it so that Goliath can't be shot at until it meets one of these conditions:
It's the second turn of the game
It (or it's embarked passengers) have attacked in this game
It is within 6″ of an enemy model
Suddenly, the Goliath is able to "ambush" in a new way and it fits the theme of the army. The Truck can roll-up the board with a payload of cultists and they can hop out and start shooting (or stay on board). It allows the GSC player to dictate the fight just a little bit more and makes the Goliath semi-useful.
What about the Rockgrinder? Well I think GW already fixed the rules that when they introduced Subterranean Assault Vehicles: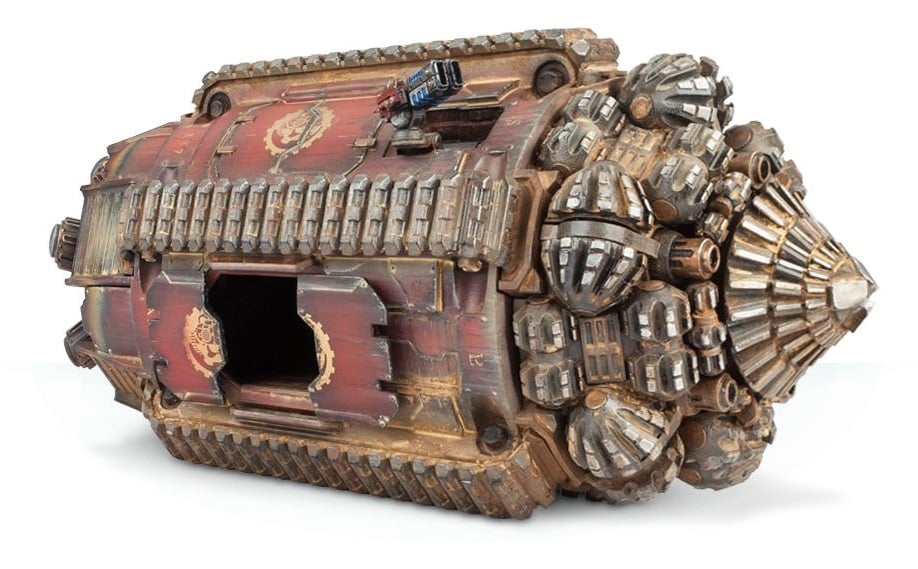 The Rockgrinder might not be a transport, but it should totally be able to deploy with a similar rule. Maybe it popping up from a secret tunnel or maybe it's just behind a wall and it's grinding through in the middle of battle. Whatever the case, it would be thematic and appealing to have it 'deepstrike' on to the board.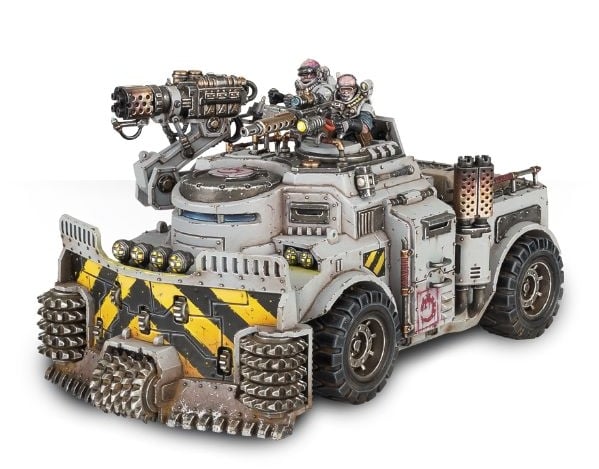 In essence, these two vehicles need to be sneaky and they just aren't. If you've got a way to "fix" the 40K: Genestealer Cults – Fixing The Goliath other than adding some OP gun on it and making 1/2 the points it is now, let us know!
So how would YOU fix the Goliath Truck and Rockgrinder to make them better on the tabletop and fit the theme of the Genestealer Cult?