We're back with another Lego/40K crossover spectacular, this time it's a Blood Angels Dreadnought that gives the original model a run for its money.
That's right friends, we've seen some amazing Lego creations before, and this one is up there with that Death Korps vs. Chaos diorama in terms of craftsmanship. We've got a few pictures, but you can also find the complete instructions in a video below thanks to YouTuber TGD Entertainment. First up though, let's see that Dreadnought.
Now, someone did go a little crazy with transitions in iMovie, it looks like, but the Dreadnought is gorgeous. Here's another look, sans all the motion graphics.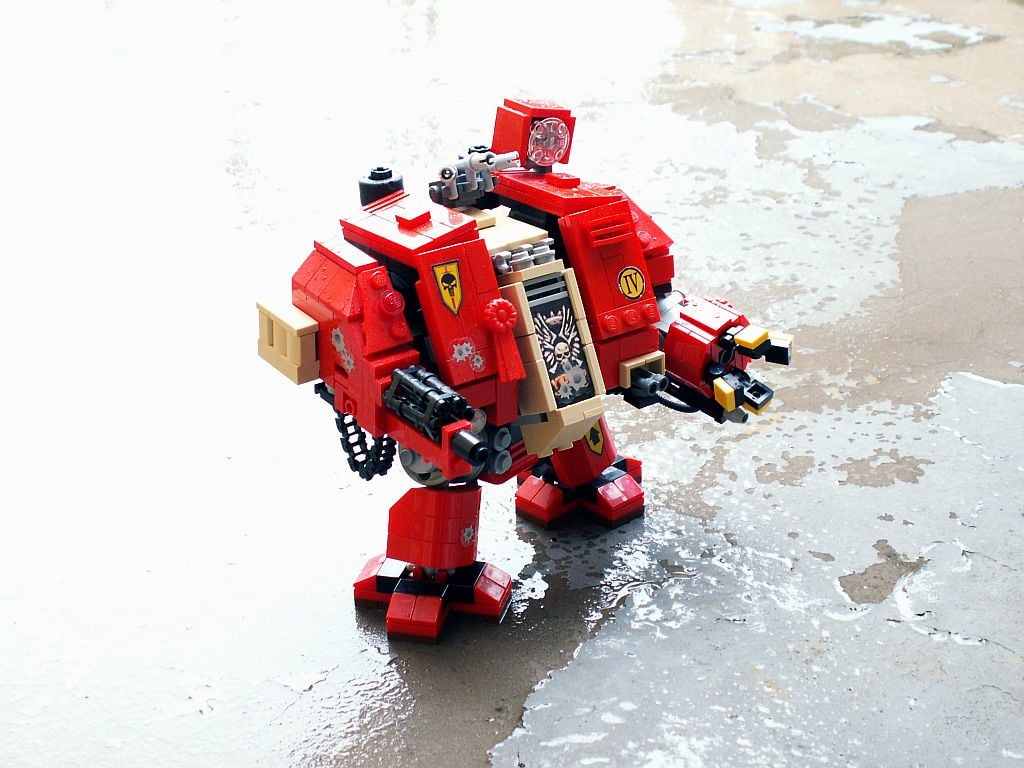 Everything about this model is fanatic. From the curve of the feet to the articulation on the power fist. And the instructions come loaded down with enough options that you can outfit this Dreadnought the way you want. Be it autocannon, flame thrower and close  combat fist, plasma cannon–you got options.
There's part one of a playlist, or look below to find all the instructions put together in one video.
So if you need a place to house fallen Lego Astartes, now you're ready to hit the bricks.
Got a cool 40K Creation? Link it in the comments and we're happy to feature 40K across the multiverse.