The Deathwatch Kill Teams were doing Kill Team missions before it was cool. What a bunch of Hipsters. So how will these "pioneers" of the Kill Team handle the tabletop? By ironically wearing t-shirts? Possibly! Come take a look.
If there is one faction in Kill Team that better be able to bring the heat it's the Deathwatch. It's almost like the game was named after their unit structure. Even the theme of the game – skirmish scale clandestine missions – is kind of their thing, too! In fact, even Games Workshop calls them out specifically:
"As the bold innovators who were fighting in kill teams before it was cool, they're a worthy choice for those looking for an elite and adaptable force for their games of skirmish warfare…"
See – Total Hipsters. But that doesn't mean they won't be good at their job. They DO have the tools to get the mission done because "Deathwatch Veterans are the single most customisable unit in kill team" and that's saying something!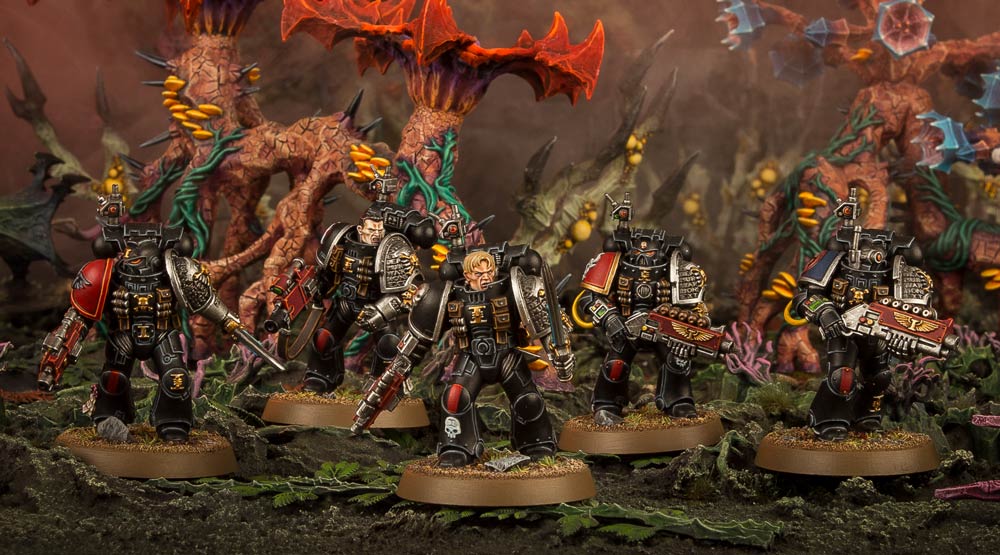 The Tactics of the Deathwatch
Aside from bringing all sorts of wargear along with them, the Deathwatch will have some unique tactics as well.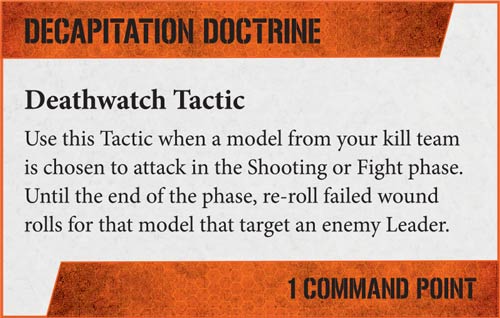 Having trouble dealing with the enemy head-honcho? Time to bust out the Decapitation Doctrine! This also sounds very similar to their stratagem. If I were a betting man I'd wager that Deathwatch are probably going to have a Doctrine for every type of enemy unit – or a least some Deathwatch themed way to deal with them.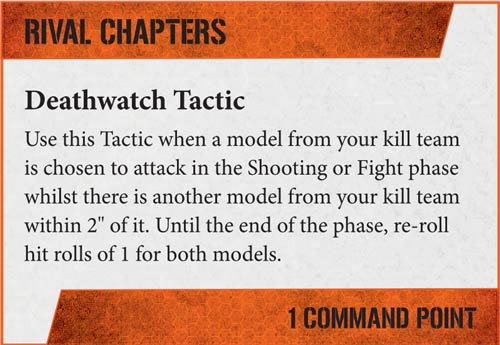 A little competition between two Deathwatch members can be a good thing. Here we have the Rival Chapters Tactic that is a nod to their diverse background and also a nod to a bit of one-upmanship. I don't think a Space Wolf would ever let a Dark Angel show them up – or vice-versa. So this is a neat way to show that off.
One last thing about the Deathwatch – The Primaris Marines are also being teased as part of the Kill Team. Death Watch Vets, Intercessors, and Reivers are going to paint it black and come calling. Get ready to face down the OGs of Kill Team with some new blood.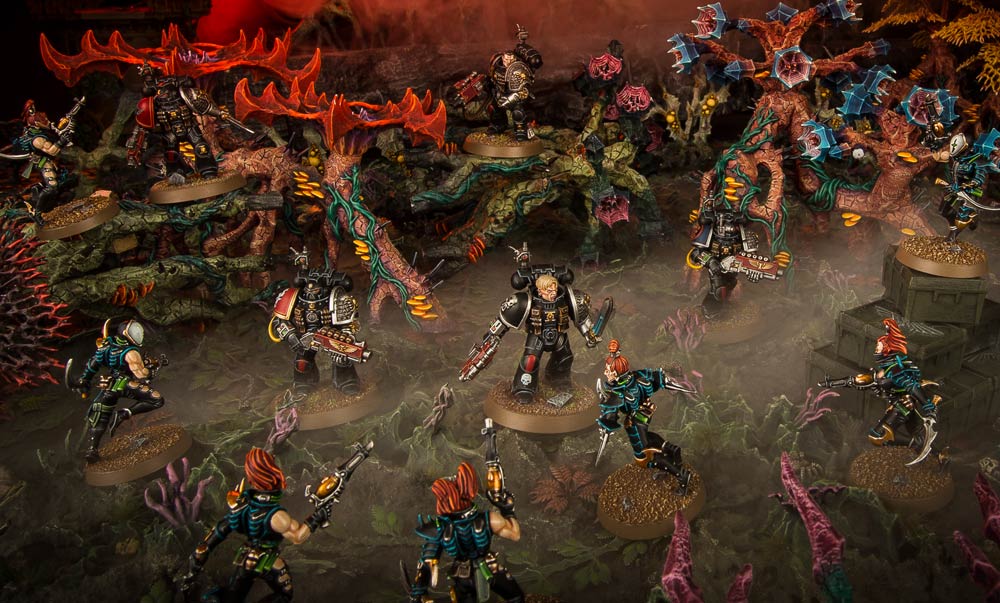 The Deathwatch – Kill Teaming before it was cool.