Kill Team is bringing 16 factions to the skirmish scale game and Games Workshop is previewing how each will work. Today we take a dip in the reclamation pool to find out how the Tyranids are going to function.
Tyranids are adaptable organisms that feel the need to feed. The way they execute war on others is the stuff of nightmares. Starting with just a lone Genestealer, a planet can become the next intergalactic menu item on the quest for more biomass.
While their grand warfare is terrifying enough, it's the build-up to the invasion that plants the seeds of dread that can cripple a population. Stories of alien creatures stalking the streets silently stalking and killing key personnel. Dark corners and sewers infested with skittering hordes ready to pounce. And vicious attacks from lightning quick claws and teeth…
Kill Team allows you to take a Tyranid force to the tabletop to sow those seeds. And today we get a look at their tactics and get some clues as to how they fit on the tabletop.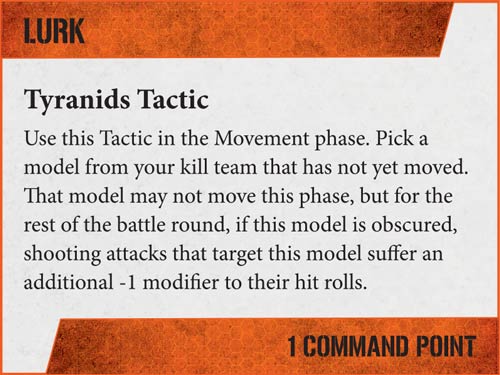 Tyranids can be incredibly stealthy and Lurk allows you to exhibit that ability. By sacrificing one of your movements for a model you can cause your opponents to get an additional -1 to hit when targeting this model with shooting. Now, you still have to be obscured. We're still not 100% sure what obscured will be or how you become obscured – but we bet it's going to be some type of cover-related thing. And it's sounding like it's a penalty to the hit roll…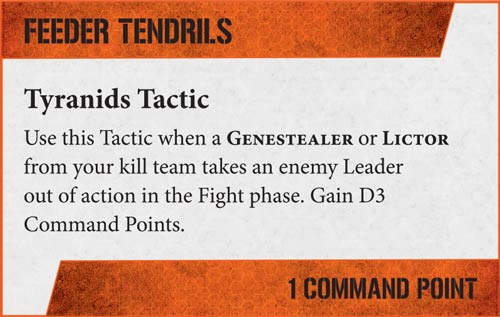 Feeder Tendrils is very similar the stratagem in the Tyranid codex of the same name. In fact…it's pretty much exactly the same thing. If a Genestealer or Lictor kills an enemy Leader you can spend a command point to generate D3. Worse case, you break even. Otherwise it's a net gain.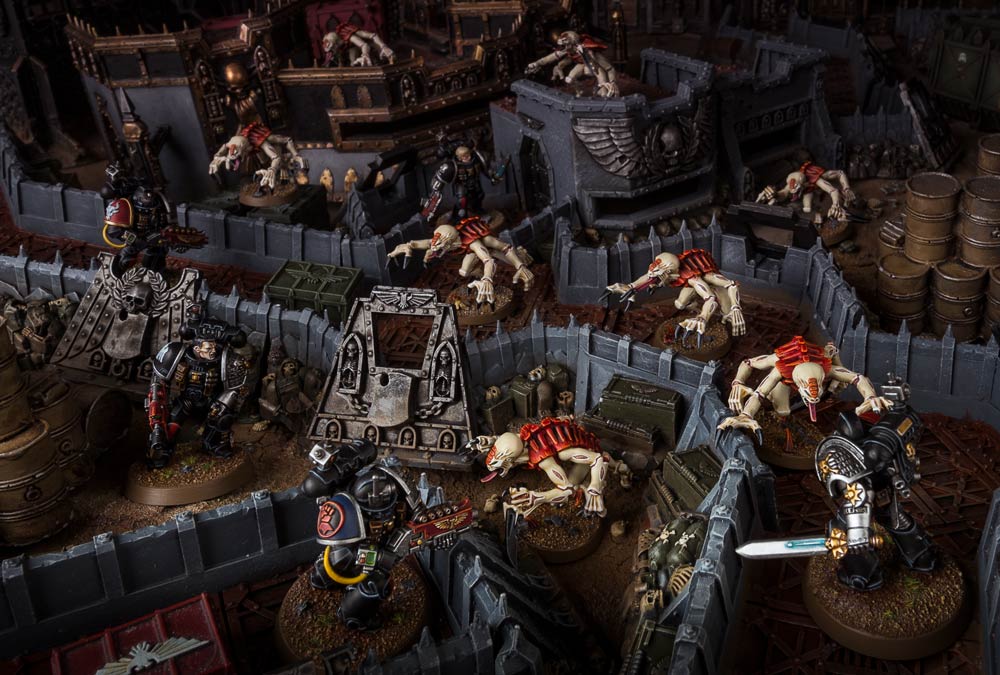 GW also dropped some hints on how you can play Tyranids in terms of how you can build you forces:
Want an elite kill team? Stock up on Warriors and Lictors. Fancy overwhelming the foe? Grab a horde of Termagants. Can't decide? Mix the two!
And they also dropped this hint:
Lictors are stealthy, fast and lethal – if you're looking for a super-elite kill team, why not take four?
Okay – so we have a clue that 4 Lictors can fit in a Kill Team. Lictors in the Tyranid Codex are 41 points before wargear. That seems to be in line with a lot of the model counts  (typically 5-10) we've been seeing – but if a 4 Lictor Kill Team would be an Elite Kill Team, then how many gaunts are we going to be able to fit? Termagants for example are 4 points. If the points stay the same then we could run 40 Termagants in a Kill Team!? That doesn't seem right…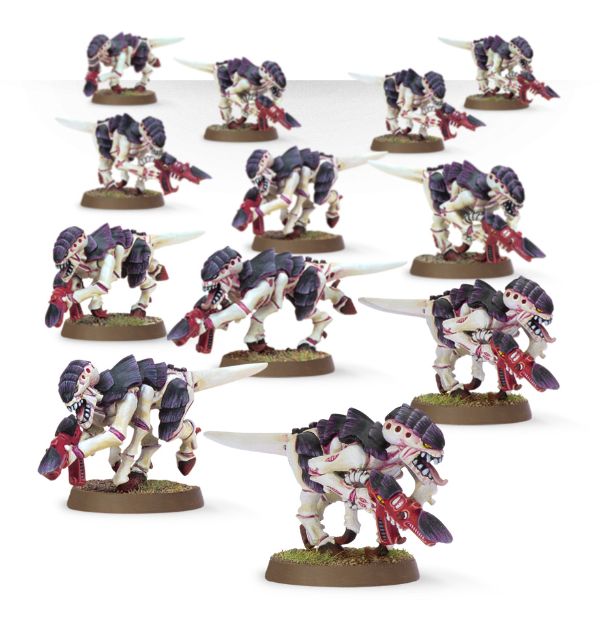 I have a feeling Kill Team might have it's own points structure separate from 40k. Plus we know there are different "classes" so those could factor into the points cost somehow as well. Again, I have more questions the more Games Workshop shows off about Kill Team. I guess we'll have to wait and see how this shakes out.
NOM NOM NOM NOM!