The Adeptus Mechanicus have some of the coolest toys in the Imperium. So many, in fact, that not all of them have rules in 8th edition–here are a few we wish did though.
It's true. They may not have the most powerful toys, or the most optimized, rules-wise, but the Adeptus Mechanicus have just the all around coolest. Whether it's crab-legged assault walkers, robot cybernetic assassins, or the dragoon mounts, who you'd think would be walkers, and they are–but they're also servitors. There are a few, from Forge World as you might expect, that don't have rules–but man do we wish they did.
Mechanicum Thanatar Siege-Automata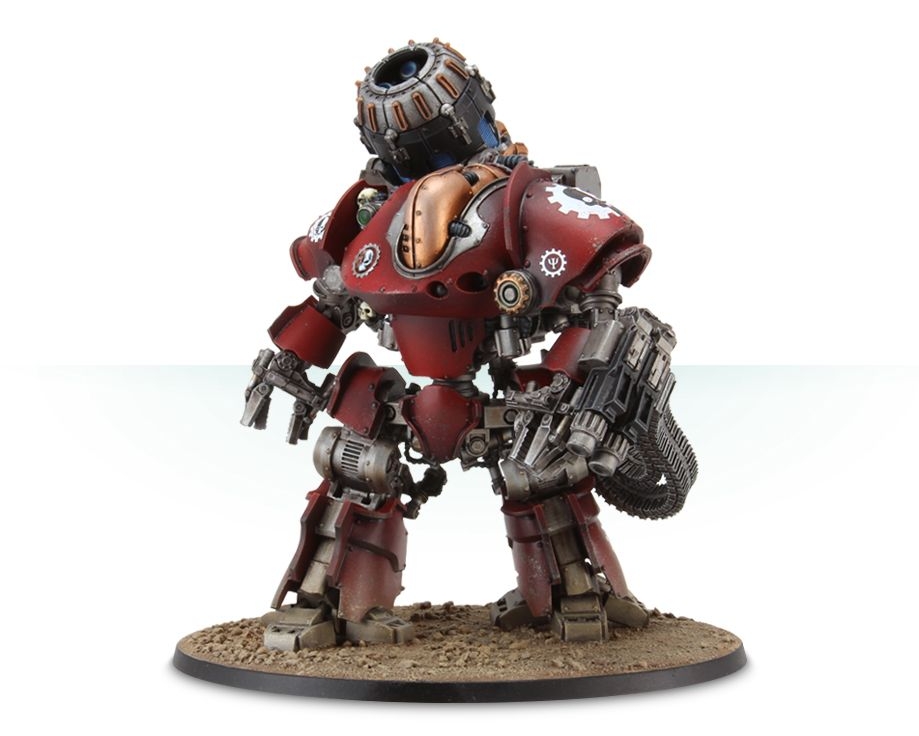 Okay, leaving aside that this is the best name on the list, it's a Big Robot with Indirect Fire. Sure the Ad-Mech already have Robots, but this one is HUGE. And it's got a super rad mortar, which is both radical AND radioactive. It gives the Ad-Mech some much needed indirect fire, and more than anything else, it looks freaking cool.
Mechanicum Triaros Armoured Conveyer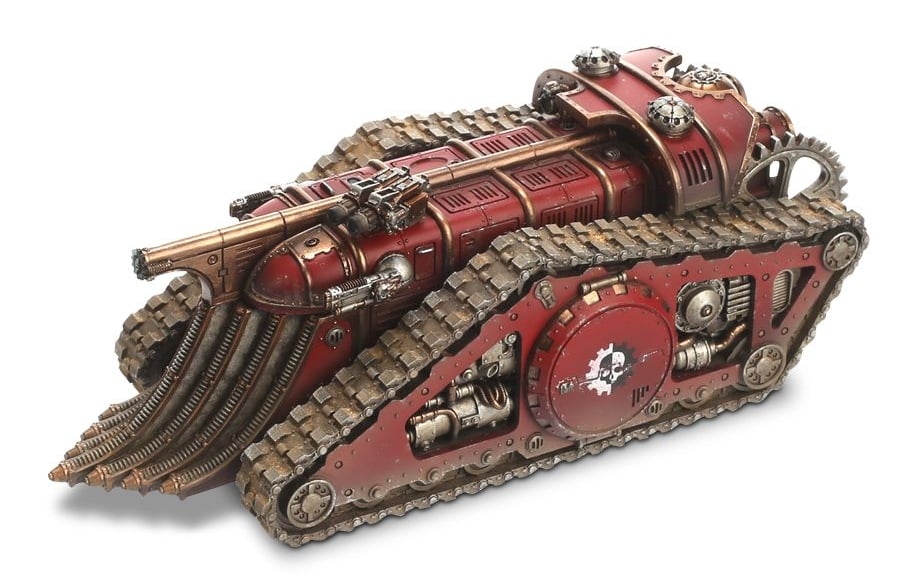 Look at this beautiful robot tank boy. It's a transport and, sure, the Ad-Mech have some other transport options–but this one's just got that Ad Mech look – kind of an art deco train buried beneath a tank. It's one of the most 40K things out there, and it's basically criminal that it's not part of it.
Mechanicum Ordinatus Ulator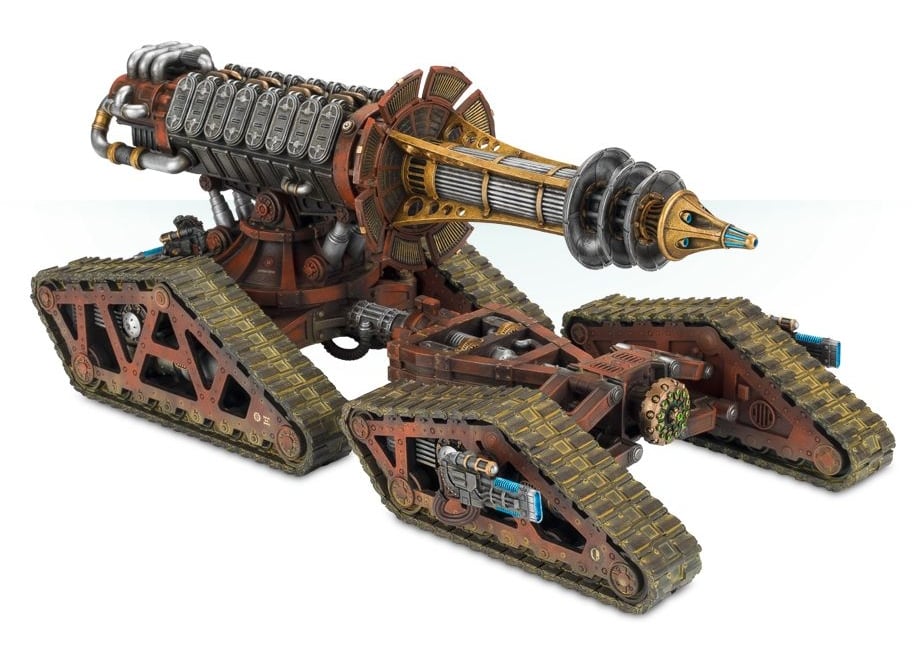 Lord of War option. Yes, Mechanicus has access to Knights, but this LoW is very different from all the rest. That massive laser is just begging to be Heavy 3d6 shots against something. Or maybe to do more damage as it shoots targets time after time, there's so much to go from. I mean, this is straight out of a Godzilla movie–I can hear the Toho orchestra striking up the imposing brass section as this thing trundles ineffectually towards the Kaiju–only this is in 40K (or it SHOULD BE, GW. Well FW, I guess.)
At any rate, we're hoping that with all the spotlight on the Ad-Mech these days, with starring roles in Forgebane and Kill Team, we are hoping that we might see more of these before 9th Edition rolls out.
What do you think? Do these have a palce in 40K? Do you have another model you wish had rules?