Aldis is the capital city of the central nation in Green Ronin's Blue Rose RPG, and as you might expect, Aldis: City of the Blue Rose has a lot to offer for GM's looking to run adventures set in a single location.
Urban adventures are a unique beast. The best of them provide you with an entire city to play around in, showing the nuances and character of a single location–but they've got to be broader and sometimes more functional than a dungeon. After all, in a city you need your market districts and a place for the Thieves' Guild to hide out, and so on.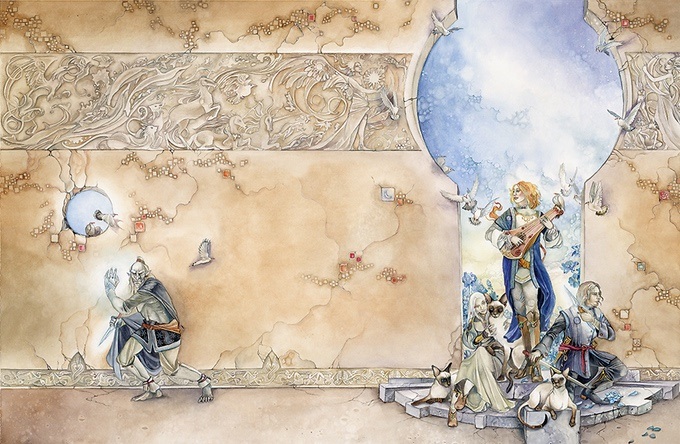 Blue Rose, then, provvides an interesting look at urban adventures with Aldis: City of the Blue Rose. It casts the focus on relationships of all kinds, whether friendly or antagonistic, romance or rivalry, you'll find a great guide to ensuring that your players are connected to a location in this supplement. This can be handy information to have, even if you're not playing Blue Rose–the book's focus on relationship and location give you the tools you need to make your characters care about something in your game world.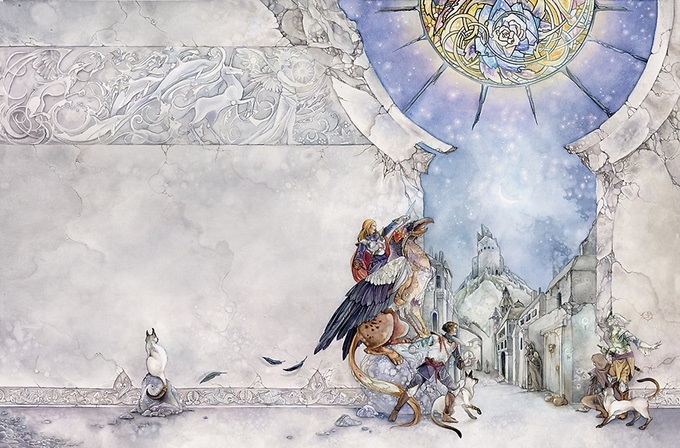 And once they care about a place, you've got them bought in. Then you can threaten it with invasion, riots, political upheaval, and so on. It's all about finding the things that make your players care–something romantic fantasy tends to do rather well.
via Green Ronin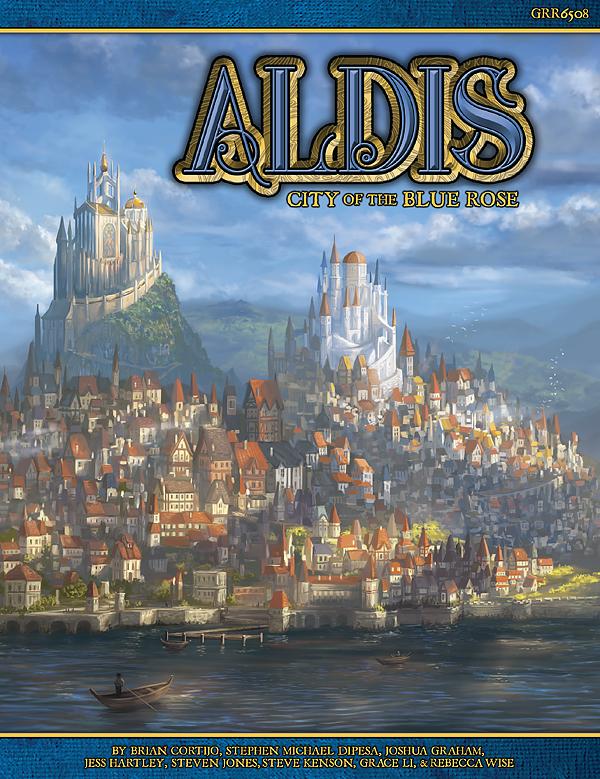 Welcome to Aldis: City of the Blue Rose! This beautiful, full color sourcebook lavishly details the capital city of the central nation in the Blue Rose RPG, providing players and Narrators alike the tools needed to tell stories using the city as a focus. From the intrigues of nobles in the High Ward to the entertainments in the Middle Ward to the roughest parts of town found in the Outer Ward, this supplement details people, important sites, and historical events of the City of the Blue Rose. Romantic fantasy narratives frequently remain focused around singular locations, giving time and opportunities for heroes to develop friendships, romances, and rivalries with the people to be found there, and this sourcebook provides everything to allow players in a Blue Rose RPG campaign to do just that!