The Soul Wars continue to rage on in the Mortal Realms. More troops muster for battle–see what's out this week from GW.
Now that Age of Sigmar 2.0 has been out for a while, and the Soul Wars and Storm Strikes and Tempest of Souls have been getting new folks into the game, we're starting to see the models gathered in those kits released on their own. So not only can you find models like Aventis Firestrike (or the Lord Arcanum) and the Black Coach, you'll also be able to get your hands on the multi-part Sequitors and Chainrasps free of their Soul Wars confines.
via Warhammer Community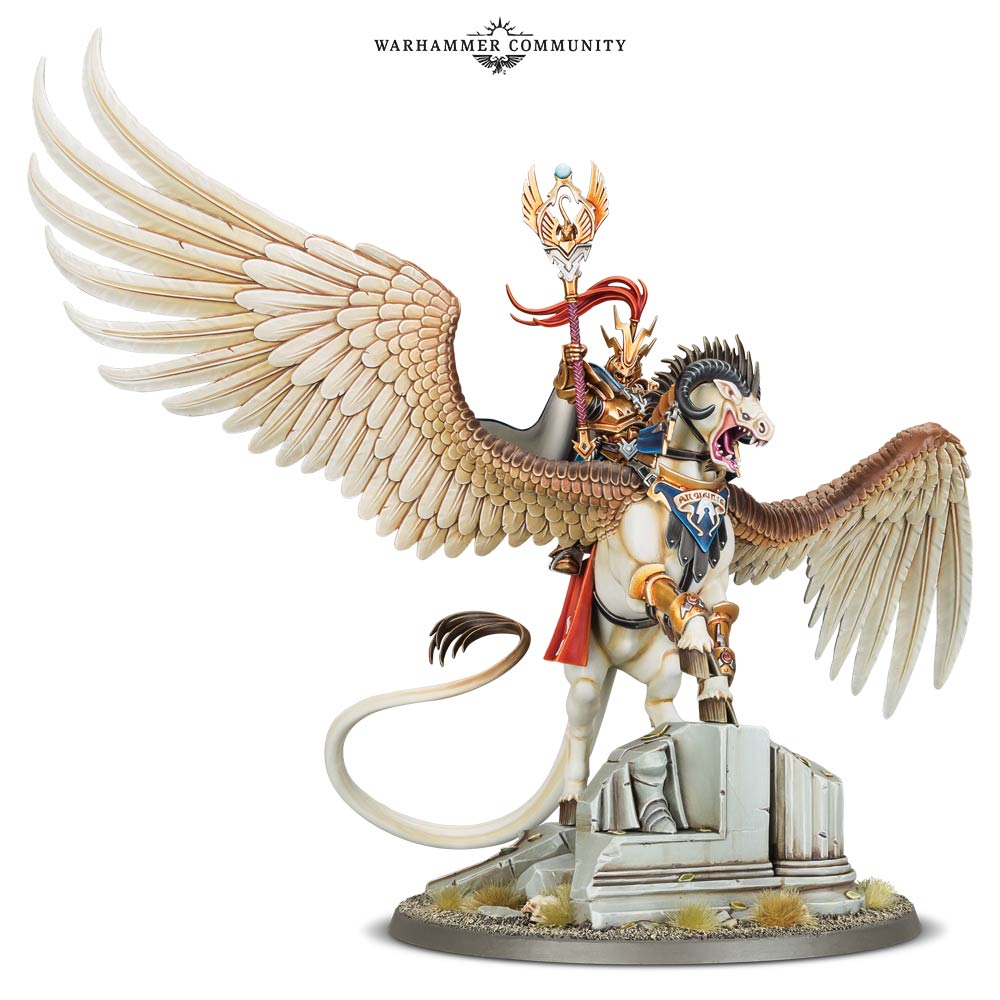 In the Mortal Realms, the armies of the Nighthaunt and Stormcast Eternals continue to grow with a brand new set of miniatures for both armies – including two of the most hotly anticipated kits of the entire release.

Aventis Firestrike, Grand Magister of Hammerhal is a massive set that lets you build both this new Hammers of Sigmar battle-mage as well as a Lord-Arcanum of your own making. This kit is packed with bits to make sure that, while both characters share the same basic structure, they'll look distinct from one another on the tabletop, and there are components in the set that allow you to build a Lord-Arcanum on foot using your spares if you choose to build Aventis Firestrike. He's even got a scenic base.
As you can see he's mounted on the new Tauralon mount, which looks very pleased to see you. Then of course there's the Black Coach, which is just gorgeous in its new, reimagined form.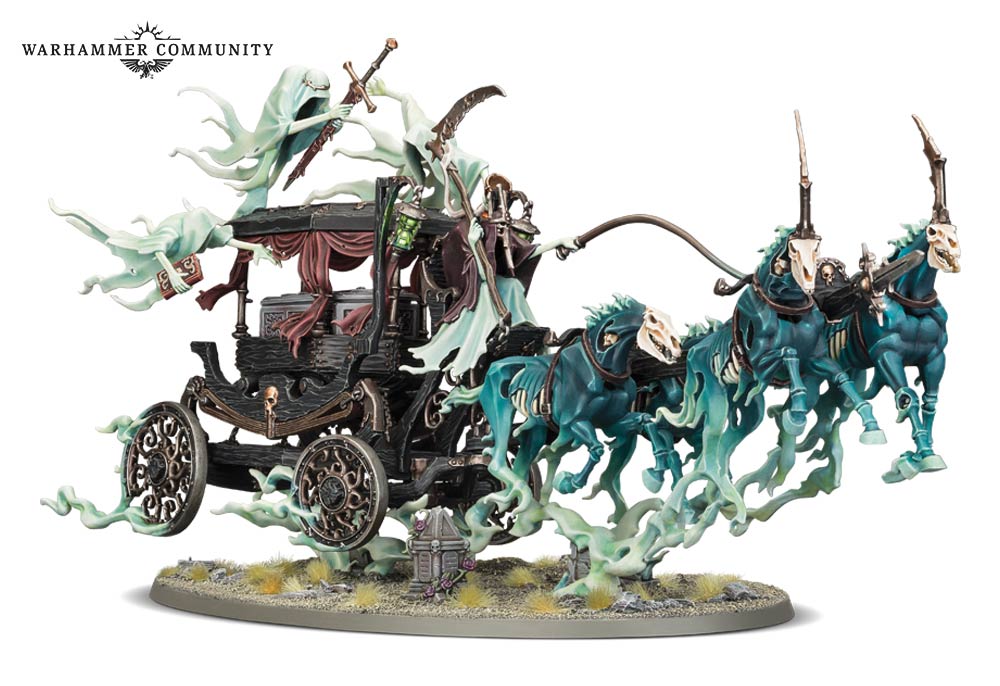 They've come a long long way in model design since it was originally released. This looks much more at home in the Age of Sigmar.
The Black Coach, meanwhile, is an incredible reimagining of a classic from Warhammer's past. With the latest design technology, the team have finally been able to realise this spectral stagecoach in all its terrifying glory – and what an upgrade it is!
And as we mentioned above, you can also get your hands on some of the other battleline options from out of Soul Wars as well.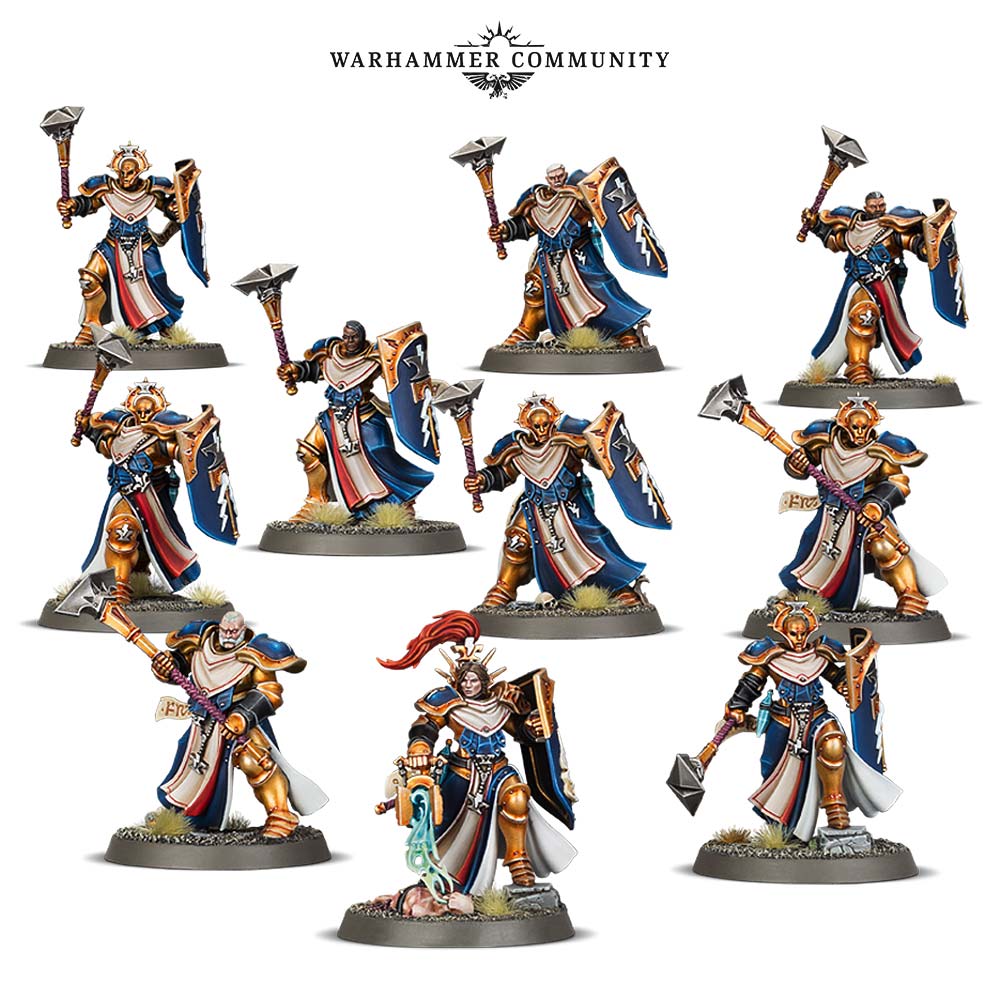 The multi-part Sequitors kit allows you to customise your units with tempest blades as well as redemption caches – unique artefacts that deal mortal wounds to Chaos and Death units. In this 10-strong squad, you'll find everything you need to build and customise a unit of Sequitors, with options for constructing them as two units of 5 or a single, larger unit. If you're looking to bolster your forces from Soul Wars, this set is a great way to do it.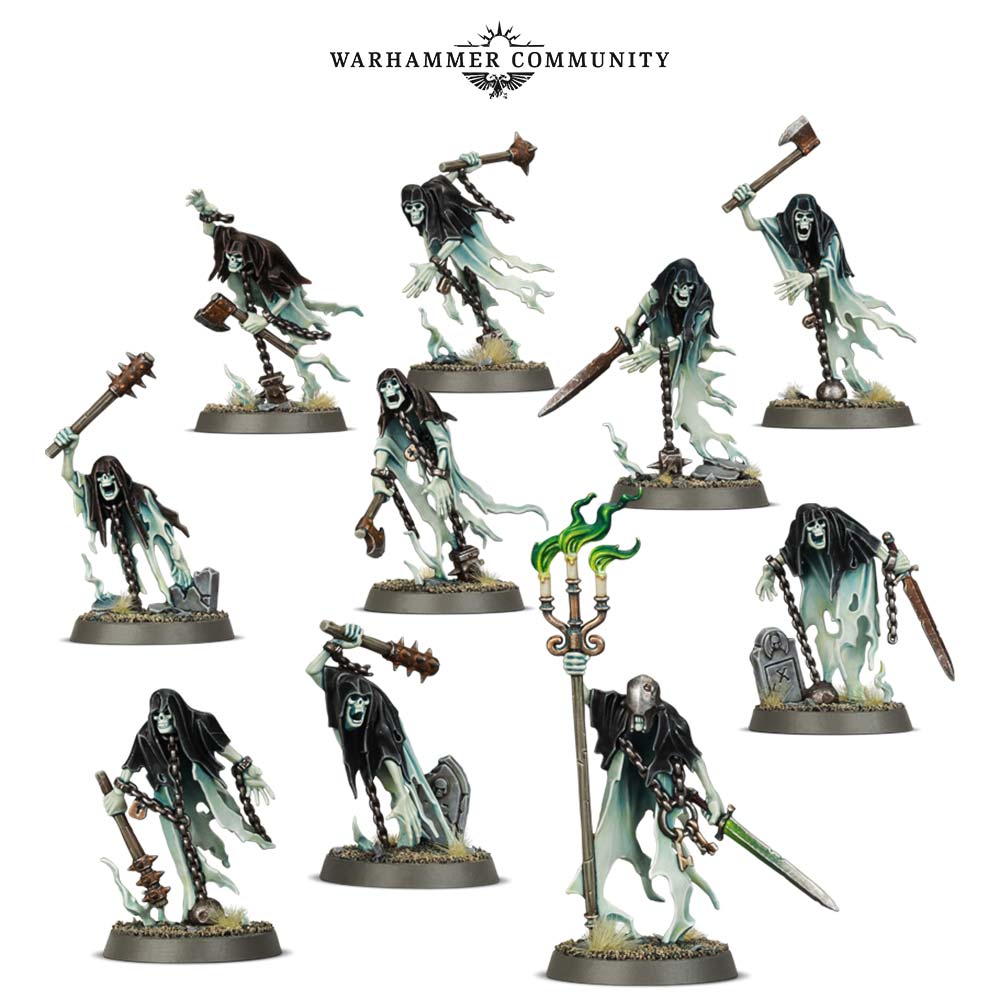 Finally, you'll be able to grab the Chainrasps from Soul Wars separately in a new push fit set, ideal for increasing the sides of your hordes or just grabbing these models outside of the boxed sets.
And of course stay tuned for more releases from the Mortal Realms.