Bolt Action: Campaign: Sea Lion takes a different approach to World War 2. In this expansion, players play a fictitious campaign where Germany invades the island of Britain. While the battles are fictitious, the setting is based on the invasion and defense plans that never happened.
An Alternative History
My opinion of this campaign book is very high. Not everyone shares this enthusiasm though. In my original review of the book, I received a lot of feedback from people on both sides of the issue. Many felt that this book is too much in line with Konflikt '47 (a Sci-Fi Weird War Representation of Bolt Action), simply because the battles never happened. Personally, I find the idea of the invasion interesting and I really like the units in the book.
Operation Sea Lion was supposed to take place in September of 1940. As such, the weapons available are mostly from the early war period. There are also weapons and equipment held back in England that never made it to the front lines of the war. This includes civilians armed with long bows, Water Patrolmen in motor boats, and even German tanks water-sealed so they can drive along the bottom of the sea for a surprise attack.
The book encourages you to take smaller forces in what is called Patrols. You can take whatever points level you wish, but I tend to aim for 500 to 1000 points. Remember, you can take multiple platoons so if you want to create multiple patrol units from different groups, you can.
Something Different
As you may have inferred, Campaign: Sea Lion is something different. This book basically reverses D-Day. Instead of Britain and its Allies invading Normandy, it is Germany invading England. It is the Germans with large landing crafts (or barges) and modified tanks versus the lightly prepared Home Guard of Britain. Heck, the British can even take entrenched guns, pill boxes, barbed wire and Dragon Teeth. To make things more interesting, you can even take an armoured train or a civilian bus. The bus transports up to 35 people. Now that would be an interesting way to get you inexperienced (or regular) troops to the front line!
This supplement is something outside of the typical historical games of Bolt Action and steps into the theoretical. The book also lets me play different units than I normally would. I tend to play late war and this expansion is set closer to the early war period (which makes a big difference in the units you can take). It also focuses on smaller battle and patrols, and encourages the use of tables even denser in terrain than normal. That is another thing that I like about this book.
Wrapping it up…
Campaign: Sea Lion is a very interesting expansion to Bolt Action that takes the game into an interesting direction. Some may not like that the game focuses on a battle that could have happened in theory but never did. To me, that is part of the charm as the game is different than the regular matches that we normally play.
If you are interested in learning more about this supplement, check out the links of interest below.
Links of Interest…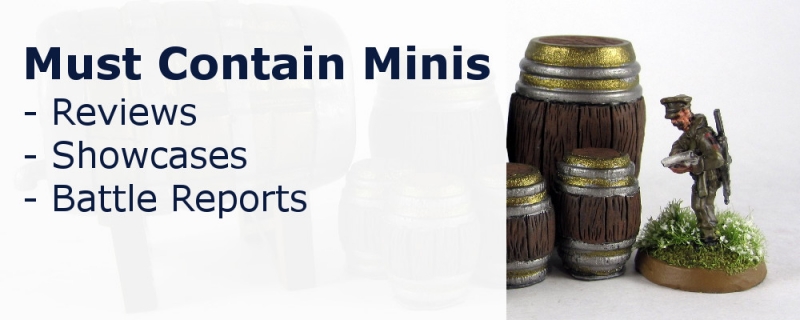 Read more about great Indy and Historical games on my site!
Event Notice
If you are interested and live in driving distance to Hamilton, Ontario, Broadsword 6 is August 25. For my American friends, Buffalo, New York is not that far from Hamilton. It is a smaller convention, but they run many great games (and it has some vendor support too).