Get ready for your first peek inside the box of the big game everyone is waiting for: Adeptus Titanicus
We've been waiting for this one! This is the Grand Master Edition – unboxed by GW staff at this past weekend's Forge World Open Day.
Contents
Tons of Frames:
6 Knights
2 Warlords (3 big sprues per)
Quite complex kit with lengthy instructions.
Buildings (looking AWESOME!)
Plastic weapon arcs, objectives, and tokens to place on your titan stat cards.
Lots of Loyalist/Traitor shoulderpads on the Warlords
Rulebook (Hardcover), hi-gloss paper, bookmark – based on the 30k style of books.
Tons of color plates and schematics of titans.
Novella
Thick card titan stat cards (2 Reavers, 2 Warlords, 2 Warhounds)
Smaller Knight data cards with all weapon options printed on the back.
Special Dice
Rulers
Lots of weapons return (Warp Missile mentioned!)
Weapons are represented by cards that sit on the titan stat card and are double sided to represent how they work normally and how to repair them if they are knocked out.
Objective and "Tricks" cards for generating missions and for matched play. Sounds like the Open War cards for 40K.
Smaller starter set contains all contents of the larger set, except no minis.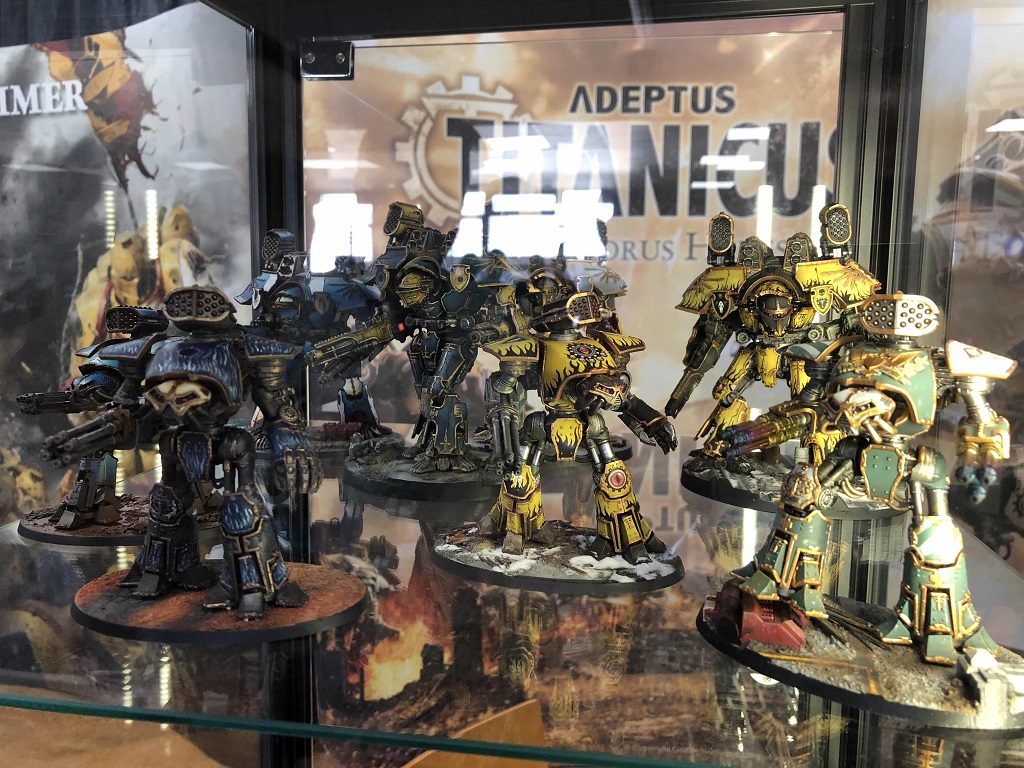 ~Enjoy!