Just announced from GW: some new starter boxes for Age of Sigmar, as well as a magazine for hobbyists looking to get their Age of Sigmar going. There are a few different options, depending on how you want to get started, check 'em out.
It is Age of Sigmar Launch Week, and if you are seeing all the cool models and wondering–okay but how can I get started, look no further. Wait. actually do. Look a little further–you kind of have to if you want to see the new starter boxes coming out. A new edition (and more importantly new models) mean new ways to get them bundled together.
These starter boxes provide everything you need to get yourself and a friend into the game. Which can be hard to do if you're new. If you see this and want to try it out–the best way is to get someone you know in on it. Try it out together, take your first steps into a larger world.
via Warhammer Community
Whether you're a Warhammer 40,000 fan who's been looking to sample the Mortal Realms, have a mate you're looking to introduce to fantasy wargaming or you're brand new to Warhammer yourself, you'll find these sets really useful. On the other hand, if you're a veteran, each new set is a great way to refresh your knowledge of the current state of the game and to save money on some new models.
First up we have Storm Strike, a boxed set specifically designe for Beginners. It's got a core set of push fit models, easy to put together It has a play mat, and four battleplans that take you through the basics. If you're looking for an Age of Sigmar tutorial level, this is where you go.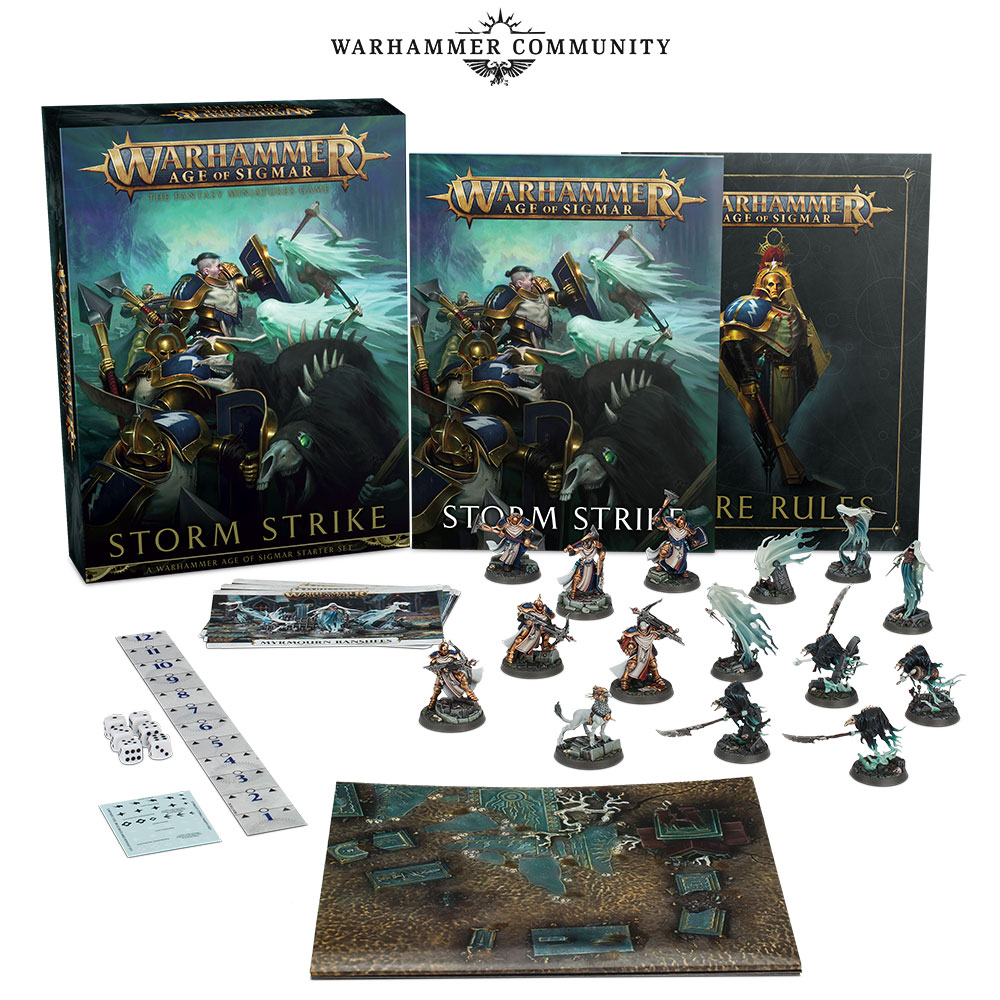 You get fifteen models, enough for a skirmish between Stormcasts and Nighthaunts, enough to whet the appetite. They look real cool though: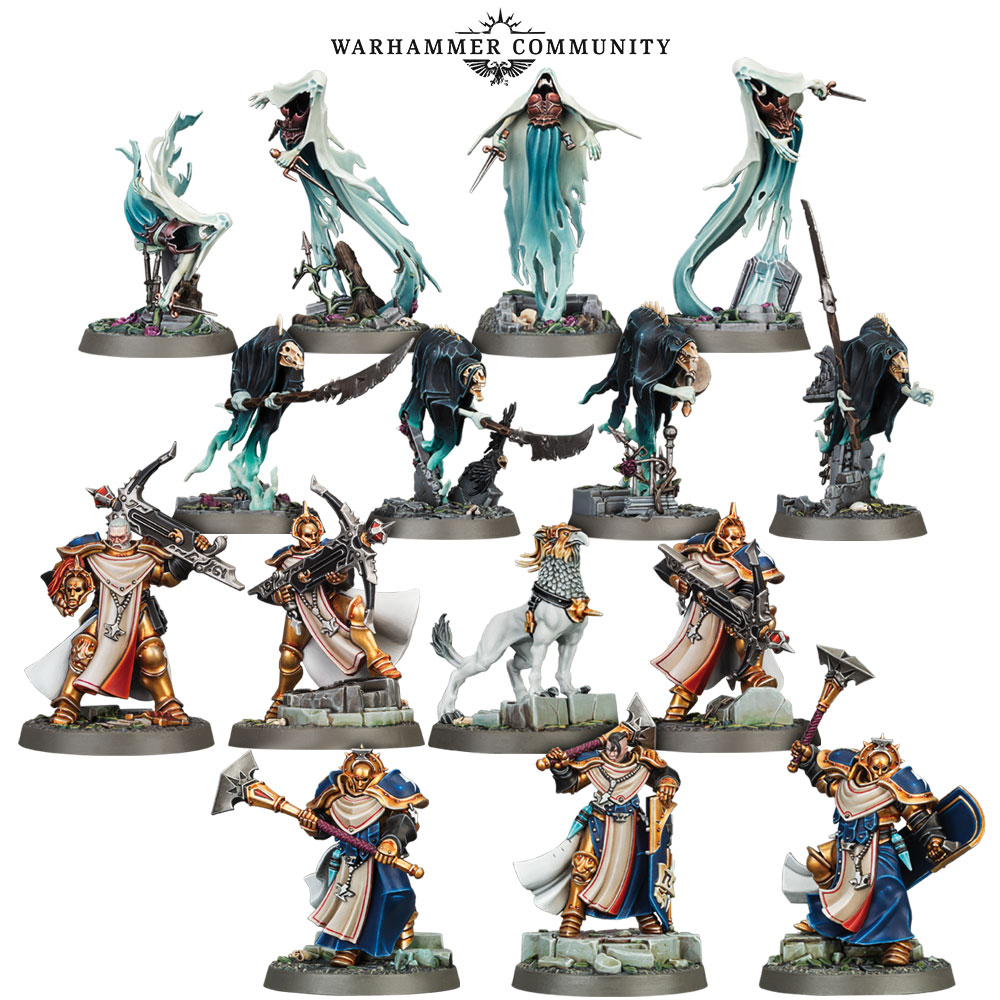 Want something a little more substantial than this, but aren't sure if you want to dive headlong into the Soul Wars boxed set? Well there's the new Tempest of Souls to tide you over. It contains a pared down selection of models from Soul Wars–but you can grab a version that comes with literally everything you need to get started, paints and clippers and brushes included.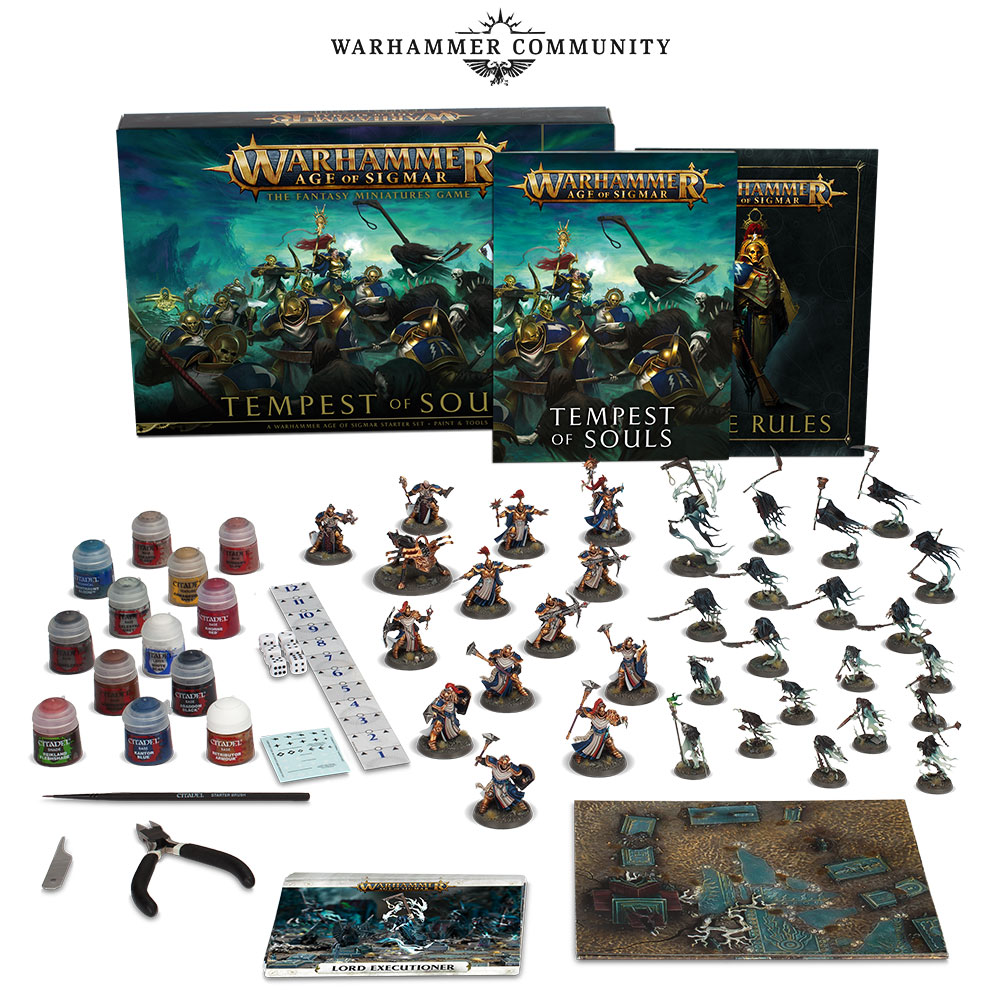 Speaking of painting though, there's a hobbyist magazine coming out that has all the tips and tricks you need for painting. And it comes with a sweet new Knight Incantor you can't find anywhere else (for the moment).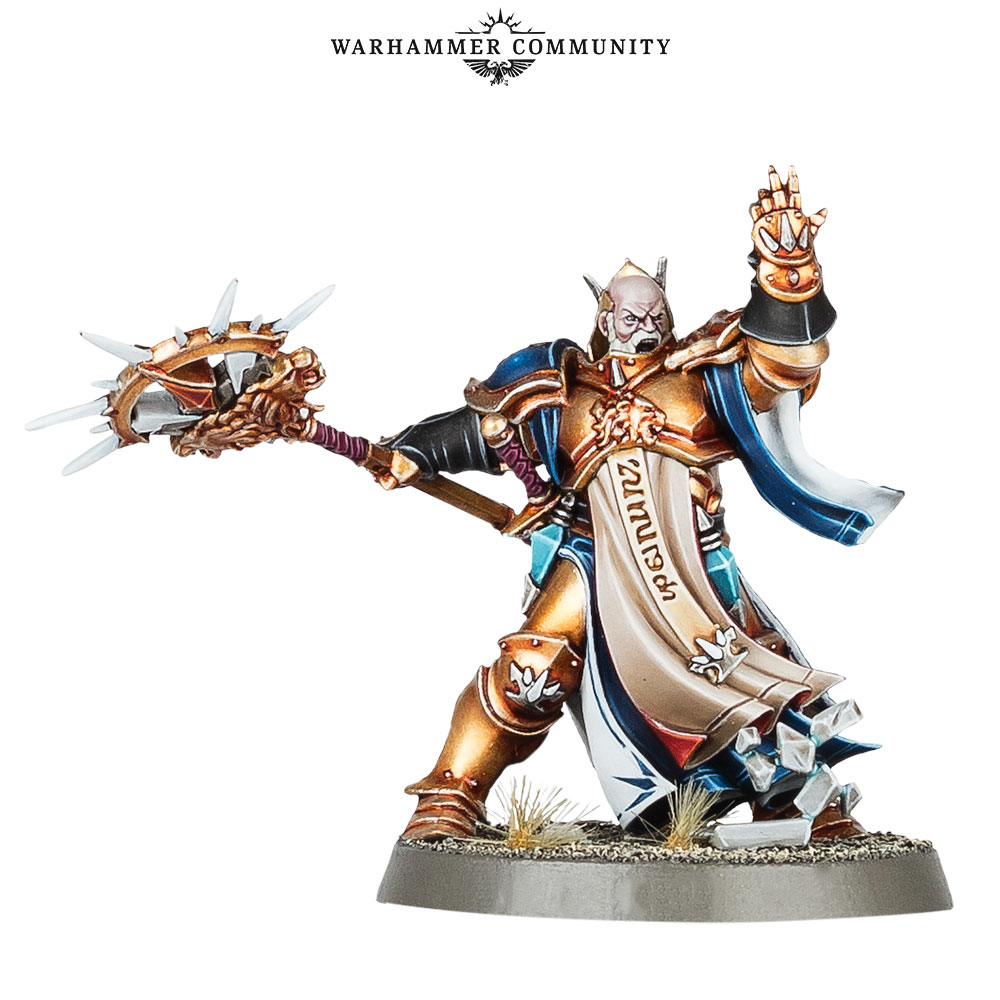 And if you want some old fashioned Stormcast on Chaos action, the starter sets from last edition are being aggregated into two new Start Collecting sets, so grab your Khorgorath and Lord-Relictors and get ready to rummmmble.
How will you get started with Age of Sigmar 2.0?