What do waffles, ancient elven magic, and dry erase markers all have in common? Well for one, they're all featured in the latest bits of news from around the D&D Community.
Ah D&D, the only game where it's just as fitting to mention waffles and markers alongside ancient spells and dangerous adventures. Oftentimes, they're all one and the same, really. Any waffle worth having is absolutely worth questing for. Speaking of which, BoLS continues our own personal quest to bring you all the news that's fit to print. Assuming that, y'know, you go ahead and hit that print button on your end of things. We don't recommend it unless you have like a laser jet printer, or one of those endless ink supplies, and even then you might not get the full experience, because printing gifs of Obi-Wan throwing things around is very difficult.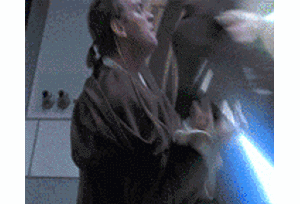 Say what you will about the prequels, they weren't without their upsides
And, from a certain point of view, this weekend's D&D news is just as interconnected. Let's start with the massive crossover event that brought together the Wafflecrew of Waffles Inc. and the C-Team of Acquisitions Inc. for Waffles Inc.'s finale event spectacular.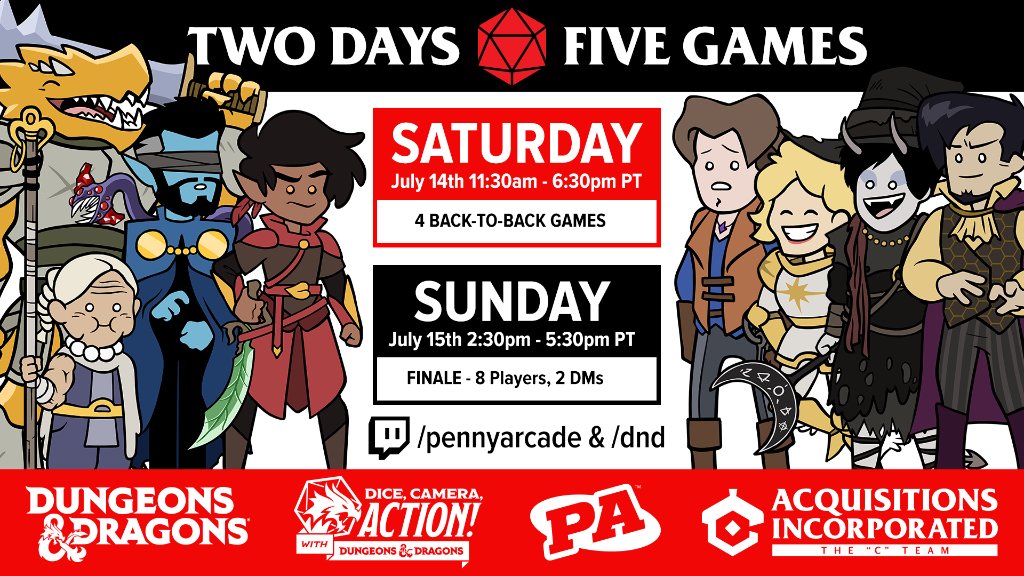 Now that it's all concluded, you can find everything on Dungeons and Dragons and Penny Arcade's respective Twitch Streams, and you can find the epic finale right here. This game raised more than three thousand dollars for charity as well as closing out the Waffle Crew's adventures. And while this feat of double the players, double the DM's was going down, Mike Mearls, D&D's creative director was opening up about his own DMing equipment. We've got a look at what goes into a travel DM Kit from someone who really ought to know what goes into one of these things.
Bask in the greatness that is the DM-on-the-go kit. There's a ton of cool stuff in there, which you could pretty easily put together. What's harder to put together, though, is ancient magic the likes of which hasn't been seen in Faerun since the days before the Time of Troubles. I'm speaking of course of Elven Mythals, which are famous for being placed over massive elven cities to try and protect them–but mostly they're also famous for being monster-haunted ruins that are a fragment of the splendor they once were.
And it's with that attitude that we set out for lost Myth Drannor. Though in these six adventures, published for the Adventure's League as part of a book aptly titled Lost Tales of Myth Drannor. All of this was a part of Gen Con's 50th Anniversary. So in this book, you get some sweet writing and commemorative adventures. Let's take a look.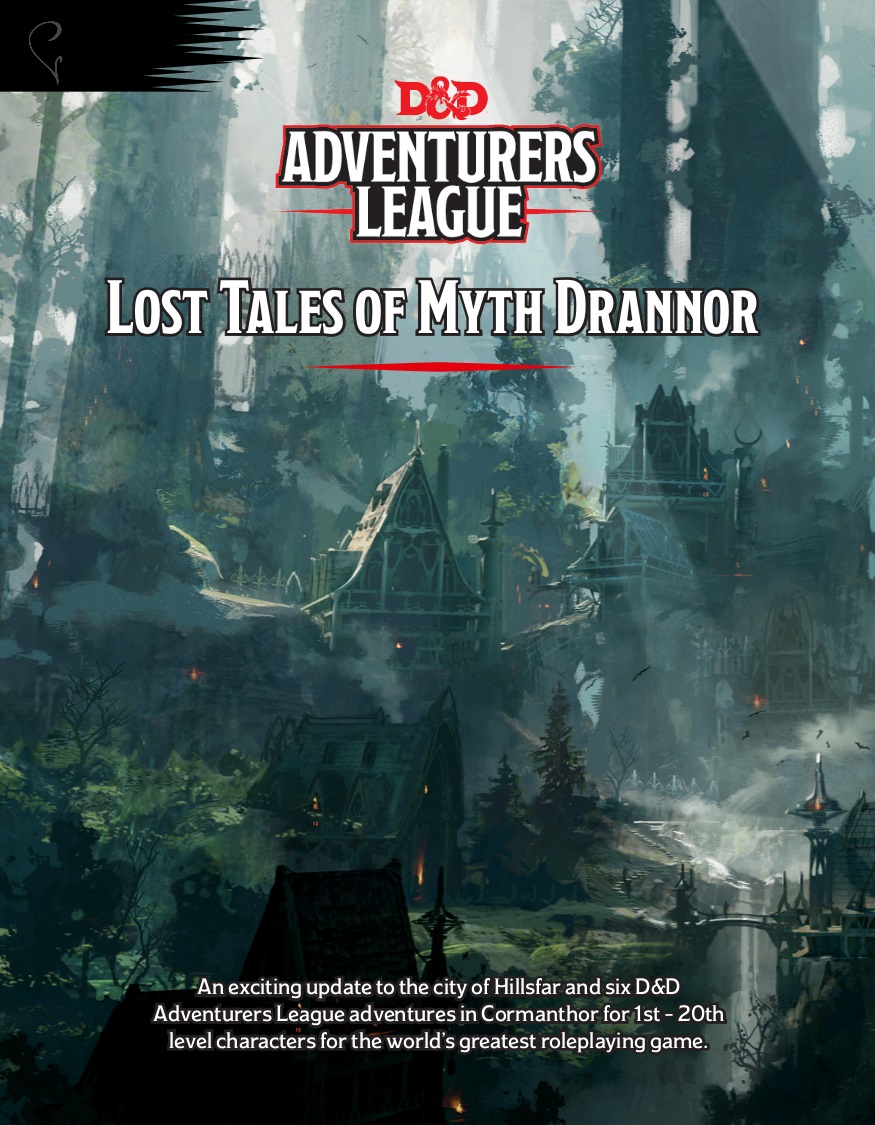 This book is the work of the D&D Adventurers League Administrators who wanted to dedicate something special to our fans on the anniversary of the original, longest running gaming convention in the world.

Happy 50th birthday Gen Con!

In this book you will find updates to Hillsfar and Myth Drannor that represent the choices of D&D Adventurers League players all over the world. We've taken the actions of your players, updated the world of Forgotten Realms, and given you six more D&D Adventurers League adventures that you can run for your players where they can explore the Cormanthor Forest and the Ruins of Myth Drannor.

Lost Tales of Myth Drannor includes the following adventures:

The Darkwood Webs, tier 1; DDAL00-02a
The Weirding Vats, tier 1; DDAL00-02b
Spawn of the Maimed Virulence, tier 2; DDAL00-02c
Echos of the Weeping War, tier 2; DDAL00-02d
Forgotten Foes, tier 3; DDAL00-02e
The Definition of Heroism, tier 4; DDAL00-02f

Similar to the Dungeons & Dragons hardcocver adventures, you will need a copy of the Monster Manual and Volo's Guide to Monsters to use this content.

NOTE: this copy includes minor editing updates over the published version that was handed out between Gen Con 2017 and Origins 2018.
So round out your weekend and kick your next game off right with some exploration into the famous, forgotten city. Myth Drannor is legendary in the Realms, and now you can see what adventure awaits you within its walls.
Happy Adventuring!