If you, like a vocal minority of the internet, are a fan of the Revised Ranger–you might want to sit down before you read the rest of this article.
Though there's a statistically significant chance that you are already sitting down by the time you get to this point, so you probably don't need to worry about that too much. You do, however, need to worry if you were hoping to use the Revised Ranger in any sort of Official capacity, or were hoping to see it released in a later book, because according to Jeremy Crawford, lead rules designer for D&D, you won't be seeing that happen.
Regarding the revised ranger, I mentioned back in 2017 that we have no plans to release an alternative version of a class. That plan hasn't changed.

There is one ranger: the one in the Player's Handbook. #DnD https://t.co/yDXwgY4uMb

— Jeremy Crawford (@JeremyECrawford) July 28, 2018
Now you might be wondering what the heck a Revised Ranger is, at this point. Well let me fill you in–about two years ago, in one of the Unearthed Arcana articles, WotC floated a revision of the Ranger (and accompanying subclasses) called, you guessed it, the Revised Ranger. The Revised Ranger captured a little of that 4th Edition Charm in its rework, adding different (or revised, if you will) mechanical benefits that made the Ranger feel a little more powerful–but that ultimately didn't really seem to help it do what the Ranger needs to do.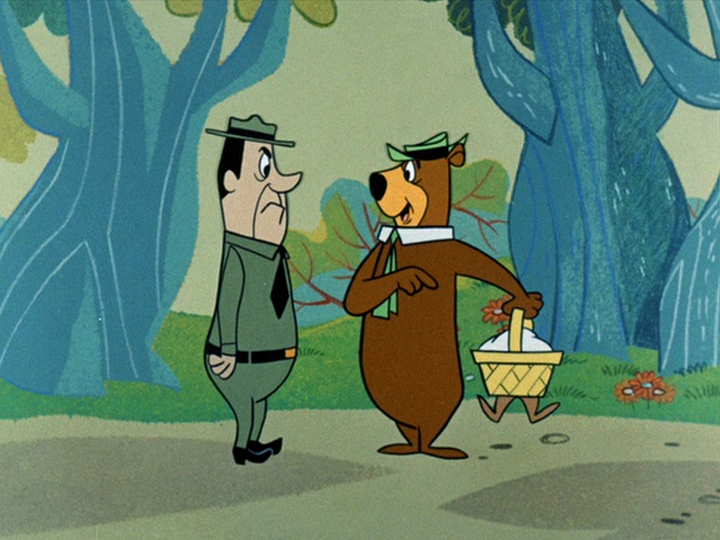 Those pic-a-nic baskets won't protect themselves.
Especially since the rules were adding complexity on top of things that didn't necessarily need a mechanical structure, like adding extra layers of mechanics to a Ranger's animal companion.
Want your D&D character to have a pet/companion?

Here's a little secret: you don't need special rules for this. Through roleplaying and ability checks (most likely Animal Handling or Persuasion), you can have a buddy, as long as your DM is OK adding a creature to the group. #DnD

— Jeremy Crawford (@JeremyECrawford) July 29, 2018
The default assumption in the D&D rules is that you can befriend people and critters you meet on your adventures.

If a class has a special companion (Beast Master, find familiar, find steed, animate dead, etc.), that companion is in addition to creatures you might befriend. #DnD https://t.co/OlyuZCVOEl

— Jeremy Crawford (@JeremyECrawford) July 29, 2018
In case you can't tell, a lot of the contention around the Revised Ranger is the way the Beastmaster Ranger works. People just want to play a class where they can fight alongside their animal companion–only they don't actually have to have a class to do it.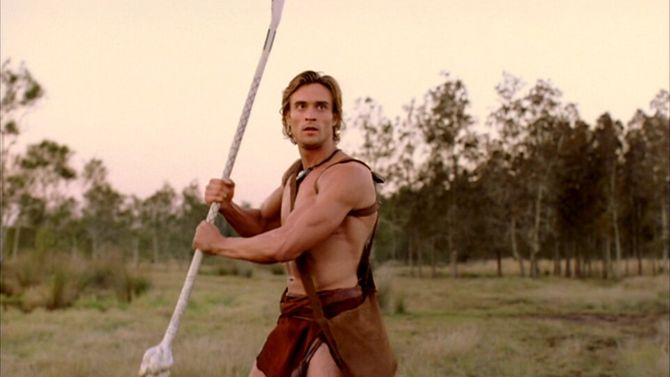 Even if you're worried about your animal companion not being able to hang with you as you level up, the basic rules have ALREADY got you covered.
The "Dungeon Master's Guide" has guidelines for adding class levels to creatures.

Say your wolf friend has been fighting by your side for an adventure, the DM might give the wolf a level in fighter. This is a legitimate use of the DMG rules. #DnD https://t.co/0cD9gM5I3n

— Jeremy Crawford (@JeremyECrawford) July 29, 2018
Those rules are on Page 283 of the Dungeon Master's Guide, in case you're looking for them described in detail. They're pretty straightforward, and helpful if you want to add class levels to any monster or NPC's stat block.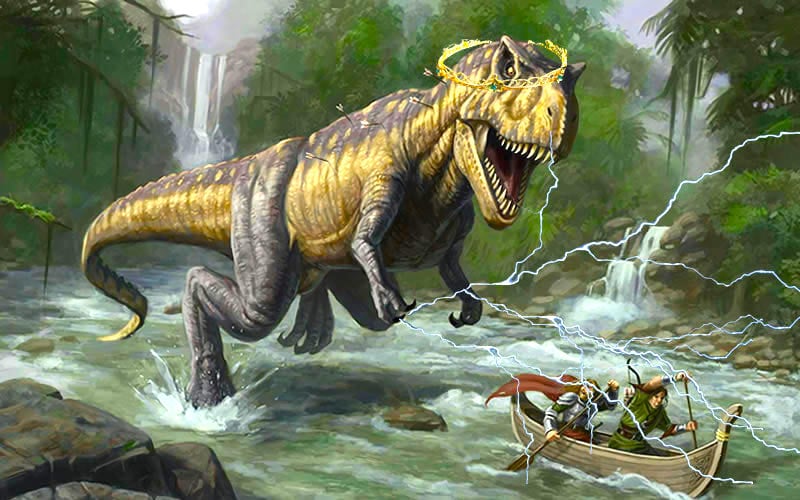 I've added Storm Sorcerer to this one…
However, there's the case to be made for the Revised Ranger. I mean, there is this sense that the Ranger, as presented in the PHB isn't quite where it should be. It comes back to this idea of balance, which the designers have said before isn't the same concept it'd be if you were playing a video game. The classes are specifically not balanced with each other for mechanical parity–they're meant to be at different points along the spectrum. They are balanced for doing the thing that the class purports to do.
But then if that's the case, what exactly does the Ranger do? Why is it so maligned? Well–it's not. It's solidly in the top 50% of classes, with Elven Ranger being one of the most populous choices out there, behind only the Human Fighter in terms of numbers of players. I think a big part of it comes down to the class needing the support of a DM to feel 'optimized.' A lot of Rangers depend on running into favored enemies and terrain that the DM is in control of, so if you have a spiteful Dungeon Master (read: a bad one), you have whole features that you'll never get to use. But if your DM is saying "HAH you chose Aberrations, well guess which monster you're NEVER RUNNING INTO" you should probably find another table to play at anyway. And talk to your friend about using caps lock.
But a good DM will understand how to help Rangers get the most out of their class features. Even the ones that support exploration. Especially the ones that support exploration. And you still might see alternate versions of certain features.
Alternate features for multiple classes are still a possibility, but we want to do more research before we invest time in them. We don't want our design to chase phantoms but real desires held by a large number of players.

— Jeremy Crawford (@JeremyECrawford) July 28, 2018
One idea floated for this was something like "Instead of X feature you take Y" but who knows what that might look like. For now, it seems that the people have spoken and by and large the Ranger is okay, even if you can go to Reddit right now and find no less than three threads full of people who will argue that the Ranger is broken and needs fixing. You'll find people who argue that a Ranger shouldn't have to be a spellcaster (which, let me point you at the Scout Rogue). Or that they should be better at fighting with Beasts.
All of this is already possible though, as Crawford points out. Still, that you do get such a loud and consistent voice saying "hey fix this thing" even if it's a minority of players, does make me wonder what changes could be made. It seems like 5th Edition class/subclass design has come a long way since the early days of the PHB. Most of the Xanathar's Guide to Everything subclasses do what the PHB doesn't (for me at least). They make the Ranger interesting.
I think the more we see like that, the better the overall class becomes.
But don't take my word for it. What do you think of the Ranger, Revised or otherwise? How would you change it?