The next Dynasty Pack for Legend of the Five Rings hits shelves this week. Pick up 'All or Nothing' from your FLGS today!
The fifth Dynasty Pack in the Elemental Cycle is now available in stores everywhere. Check out latest release Fantasy Flight Games.
via FFG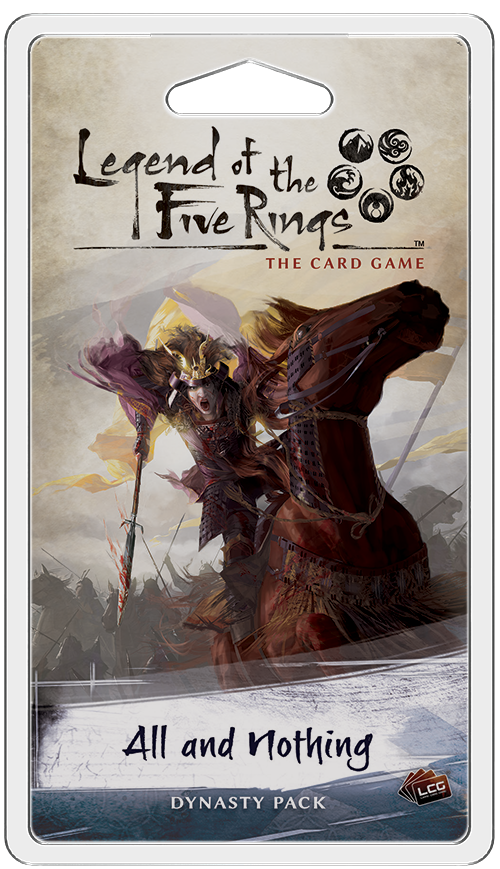 Enter the Void with the All and Nothing Dynasty Pack for Legend of the Five Rings: The Card Game.

Enter nothingness and everything with three copies of twenty new cards in the fifth Dyansty Pack of the Elemental Cycle. New Shugenja and Spells help you embrace the Void, while the Mantis continue to grow their ranks, and ancient creatures bring aid to the Great Clans.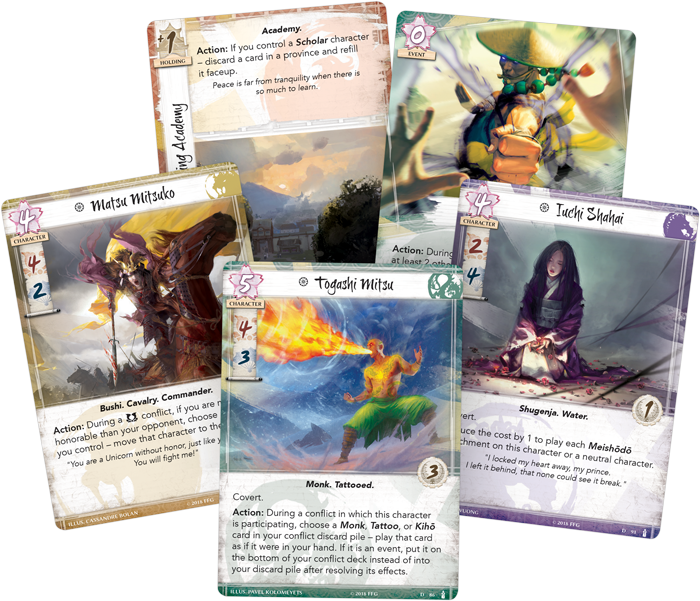 New Cards & Characters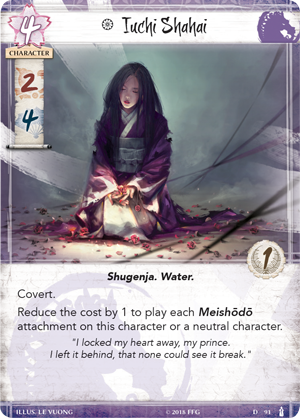 Iuchi Shahai is a 2/4 who helps reduce the cost of Meishōdō attachments on herself or another neutral character.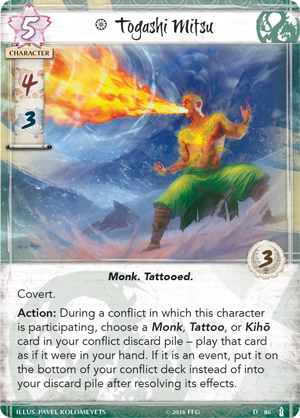 Togashi Mitsu is a 4/3 who can bring cards from your conflict Discard pile back into play – a powerful ability on a formidable character. He works perfectly with the new Void Fist Card: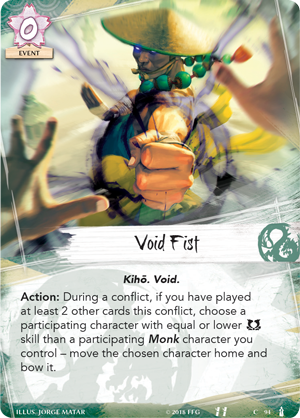 Send your opponents home with a Void Fist and bow them to add insult to injury!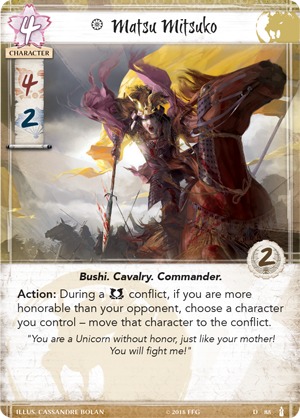 Matsu Mitsuko is a 4/2 who can bring some back-up into a military conflict if you are more honorable than your opponent. Watch out for that Cavalry charge…
Legend of the Five Rings is a strategic LCG that has excellent mechanics and a fantastical theme. If you haven't played a game it's worth checking out. Plus it now has Multiplayer Rules that you can use to play with all your friends.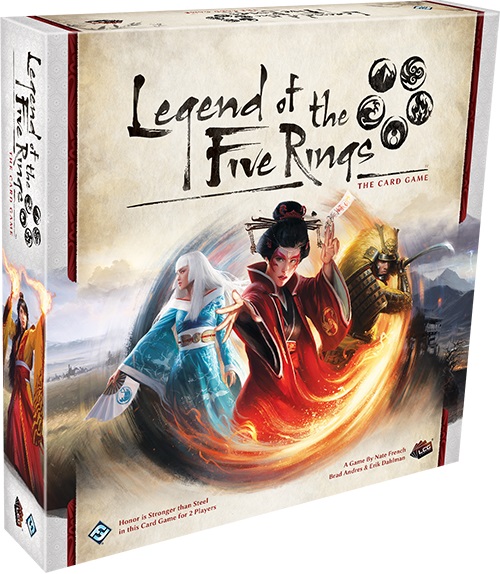 Legend of the Five Rings: The Card Gameis a player-influenced LCG® that sees two players take on the role of one of the seven Great Clans of Rokugan, vying for military and political control of the land while maintaining Rokugan society's strict code of honor.

Each player commands their forces with two separate decks: A Dynasty Deck fills their provinces with characters and holdings and a Conflict Deck consisting of tactics, maneuvers, followers and attachments that can be used to turn the tide in a struggle for supremacy. During a game, players will engage in conflicts, both political and military based, with the goal of breaking their opponent's stronghold and winning the game. But the rules of society are absolute, and even in the fire of battle and heat of Rokugan's courts, clans must remember the tenets of Bushidō, lest they lose everything in their single-minded pursuit of glory.

The Legend of the Five Rings: The Card Game Core Set comes with everything a player needs to explore the seven great clans of Rokugan, the Crab Clan, Crane Clan, Dragon Clan, Lion Clan, Phoenix Clan, Scorpion Clan, and Unicorn Clan. It also includes a variety of tokens, cards, and rule sheets that make the Core Set the definitive starting point for the Legend of the Five Rings: The Card Game.