Series 11 of the sci-fi classic is shaking things up in more ways than one – the number of companions has multiplied from the last several seasons. Come meet them.
The Doctor enjoys bringing others along on their journeys throughout time and space. Typically bringing a 'companion' or two along. The new season is a bit different. The Thirteenth Doctor is being joined by Ryan (Tosin Cole), Yasmin (Mandip Gill), and Graham (Bradley Walsh) in the Tardis. This isn't the first time the Doctor has kept this kind of company – William Hartnell's original Doctor had three companions in the show's first season back in 1963.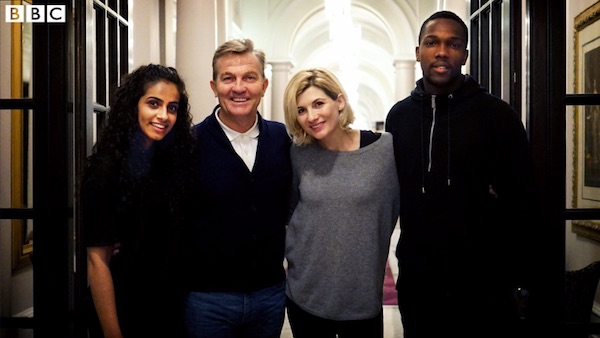 There's a definite sense of timey-wimey in this new preview that introduces the trio. There's also a couple of easter eggs from past seasons. The showrunner, Chris Chibnall, is adding modernity while looking to the past for inspiration this season. I'm looking forward to watching this fall.