Goatboy here again and we have another big event marred by some drama. Here's a way forward for us all.
I won't go into the jist of it – as if you pay attention to competitive 40k you know what I am talking about and probably have an opinion on it.  It is frustrating for myself as I have a lot of friends all over this game and in reality have no real beef with anyone.  I might not like how some people play against my friends – but until you are a "turd" to me in a game – I reserve my full judgement.
My life has really moved far away from being a hardcore competitive gamer.  Kids (new one came July 6th), Wife, and work have really taken a lot of time beyond just the normal armchair/keyboard quarterbacking I do week in and week out.  I get lucky if I can wrangle in a game a week as well as find time to play a decently sized local event.  This means any event/game I get to play I hope to have a decent time.  This leads me into what I feel right now is wrong with some people's mindsets with this game.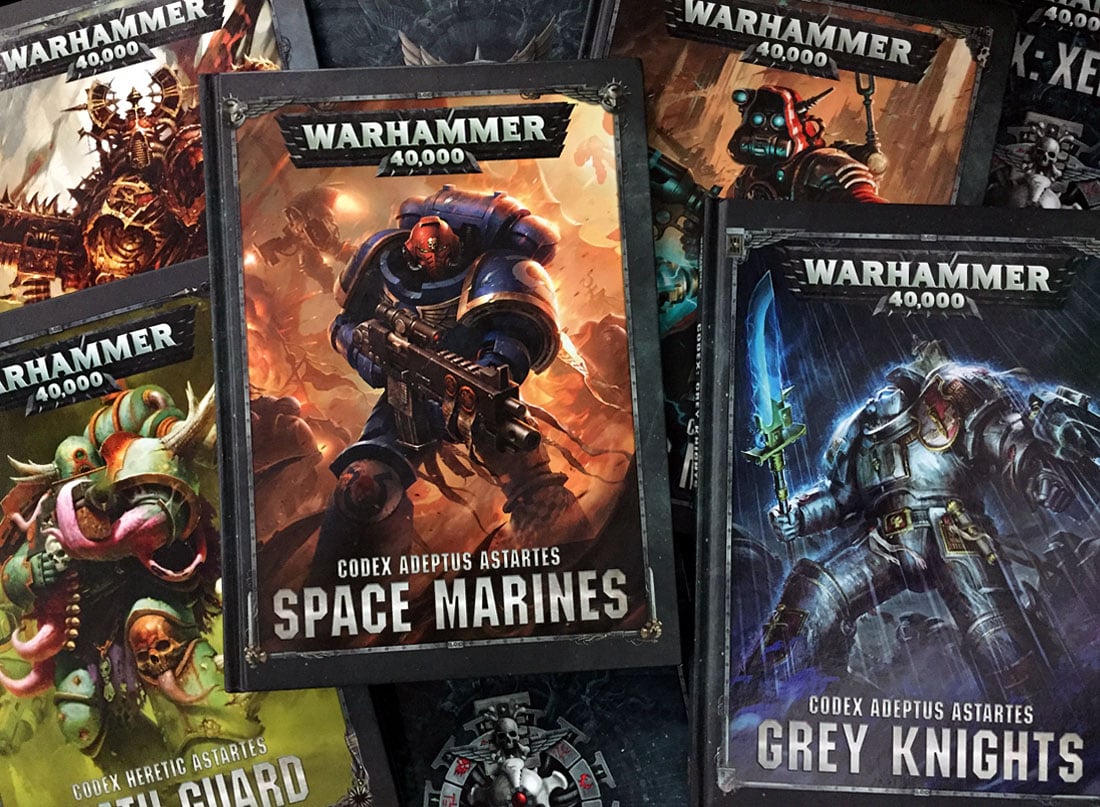 It's not just rules and dice…
The Greater Game?
Let's start with a really strong quote from a Long War guy – Juice aka Stephen Fore.  This quote was stated in his response to the issues from ATC and a specific team.  I know he wasn't the happiest with BoLS but I really thought this boiled down the argument of just making sure the game isn't just the models on the table.
"Understand that the game of 40k in front of you is less than the game of 40k as a whole." 
–Stephen Fore aka Juice.
This quote really boils it down into the pure essence of what 40k means to me and I am sure a ton of players out there.  This isn't just the game of slinging dice and crushing fools right now – this is a game the encompasses a whole heck of a lot more.  Sure I can win and lose on the tabletop – but the game itself has given me a ton of fun way beyond the crushing defeats, ultimate triumphs, and busted models.
I feel a lot of the new generation of "hardcore" players have lost some of this sense of the greater game in their quest to sate the competitive heart they need to feel good.  This is fine – as however you enjoy the game is how you want to play it.  I just want you guys to look back sometimes and think:
Did I do myself any favors being such a turd on the tabletop?
A lot of my good friends have come from this game.  Some of my best friends came about when arguing some rule nonsense was the height of debate.  A lot of my artistic output is processed within the confines of plastic, super glue, and the desire to make something cool.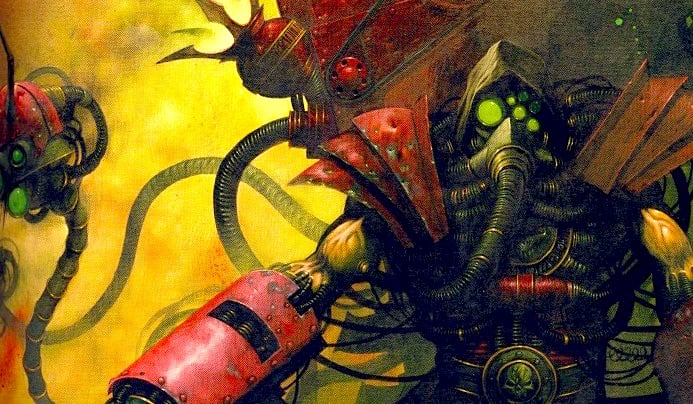 Let me fix things – trust me…
There are No Easy Fixes
So the question is what can we do to help – well fix this?
Banning: I know a lot of people have talked about banning – I know I have.  Its a hard thing to talk about and a slippery slope to go down.  Sure we want everyone to have a good time but that would also includes the try hards who want to wreck face.  I am also not someone who has a ton of actual money invested in an event who could lose a ton of "investments" if said event goes into the pooper.  It also has the issue of backfiring as you saw with the London GT and its issues with terrain/location/etc.   This leads to actual banning most likely not being the correct course for an event so what can we do?
Penalties: Let's start by adding in much stricter rules for the events themselves – with very real consequences.  I know if I have any issues with my army/rules/game I would rather drop right then.  There is no need to try and keep playing and threaten the event with later heckling.  But again I know way too many other players that kept going even in the face of forgotten rules/list issue moments.  So why not remove this whole "choice" and instead just make the flat basic issue a set of forced consequences.  Ranging from Game loss issues, DQ's, and point deductions to enforce a lack of placing etc.
Player Enforcement: I know a lot of events have these – but it seems to be up to the players to bring it up during a game and try to get it enforced.  I think a bit more outspokenness might be needed for games.  I know times get tight and with some players pushing the player clocks to bring an advantage – any space left to arguing something you might not win is a hard thing to swallow.  It just gets hard to police and I know how rough it can be.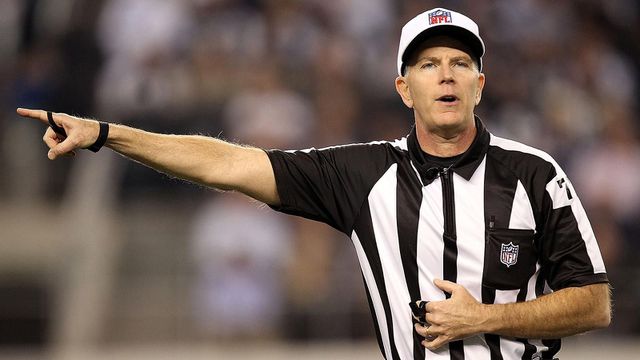 Judges/Fan Monitoring: A lot of other major tournament games seem to have a lot less issue with other players/judges/etc piping in if they see a rule being misplayed.  It seems that 40k has a stigma of someone on the sidelines saying – hey you are doing that wrong.  If I hear someone saying a rule incorrectly or misusing something I pipe up.  This of course is to my benefit being a somewhat known 40k player so I usually don't get the "Stay the Eff out of my game you incredibility handsome man who rolls dice like a dark haired god of the north".  But I do think we could see some more of it – especially if you know something is wrong and most likely affects the outcome of the game.
Not Sportmanship: I don't want to see sportsmanship scores come back as a lot of the bad taste people have from Battle Point based tournaments was due to the chipmunking people had happen to them.  I know a lot of players that lost events because they had to watch how bad they beat up on people in hopes to not get the dreaded "bad player" ding.  I do wonder if we could have some of it come back especially if you lead on that any score of bad will be reviewed to see why it happened.  And then these scores would be part of the overall winner.  This leads me into thinking that the Overall winner should be the main thing you want to win.
Sorry this went kind of all over the place.  Sleep is somewhat lacking (new little baby boy does that to ya) and this whole mess had me kind of bothered.  I sat on these thoughts for a few days because while I can just yell "Ban em all" from my computer chair it really does no good for the events as a whole.
~I think the only way to really fix any of this is to try and "update" it from within, get people to just quit being so crappy, and make this event into a great competitive game we all want to waste time with.