Gang War IV officially introduces the hot-tempered gangers of House Cawdor, but it also brings things like Brutes and Dominion Campaigns to Necromunda as well. You can pre-order it next week!
Necromunda is really picking up steam, and with Gang War 4, the hive-centric skirmish game gets some new campaign rules, as well as rules for new Brutes and Psykers–the first ever for Necromunda. Lots to go through this week, so let's dive right in.
via Games Workshop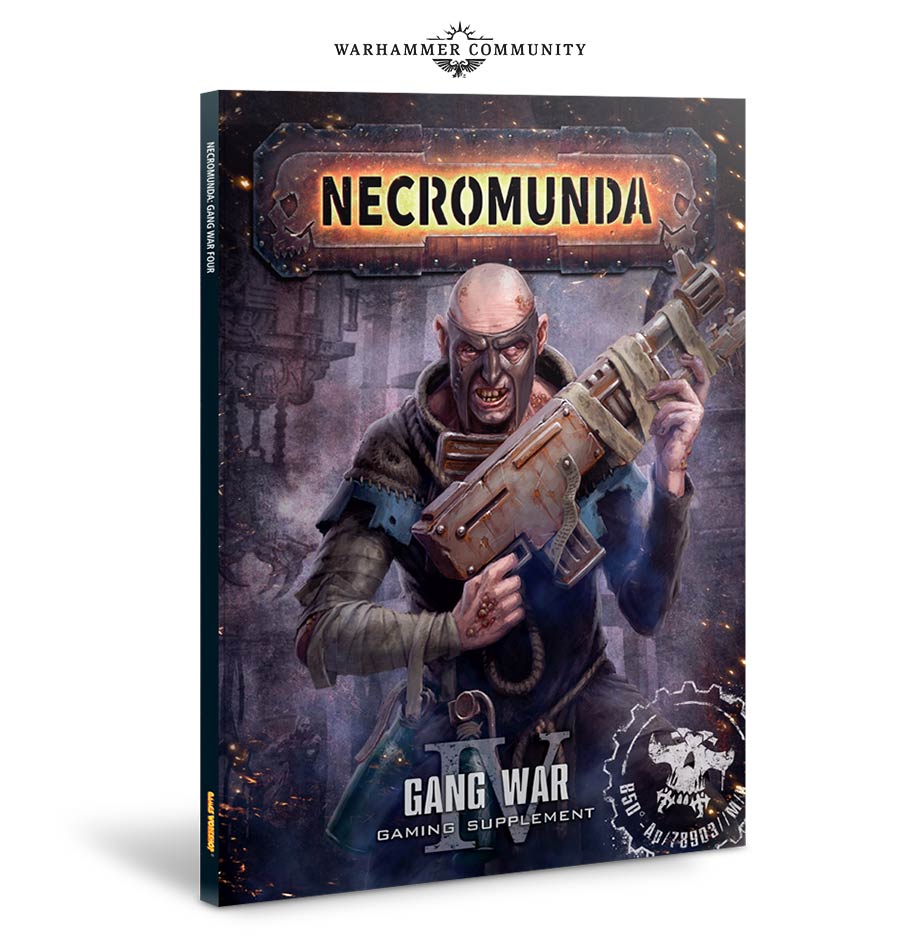 All Necromunda fans will want to ensure they grab a copy of Gang War 4 – the latest expansion to your games, featuring a host of new content and some exciting hints at what the future may hold. We'll be previewing Gang War 4 on Monday, but for now, we can confirm that you'll find brutes – super-sized gangers like the "Arachni-rig" servo suit and Cawdor Stig-shambler, as well as rules for Necromunda's first psykers!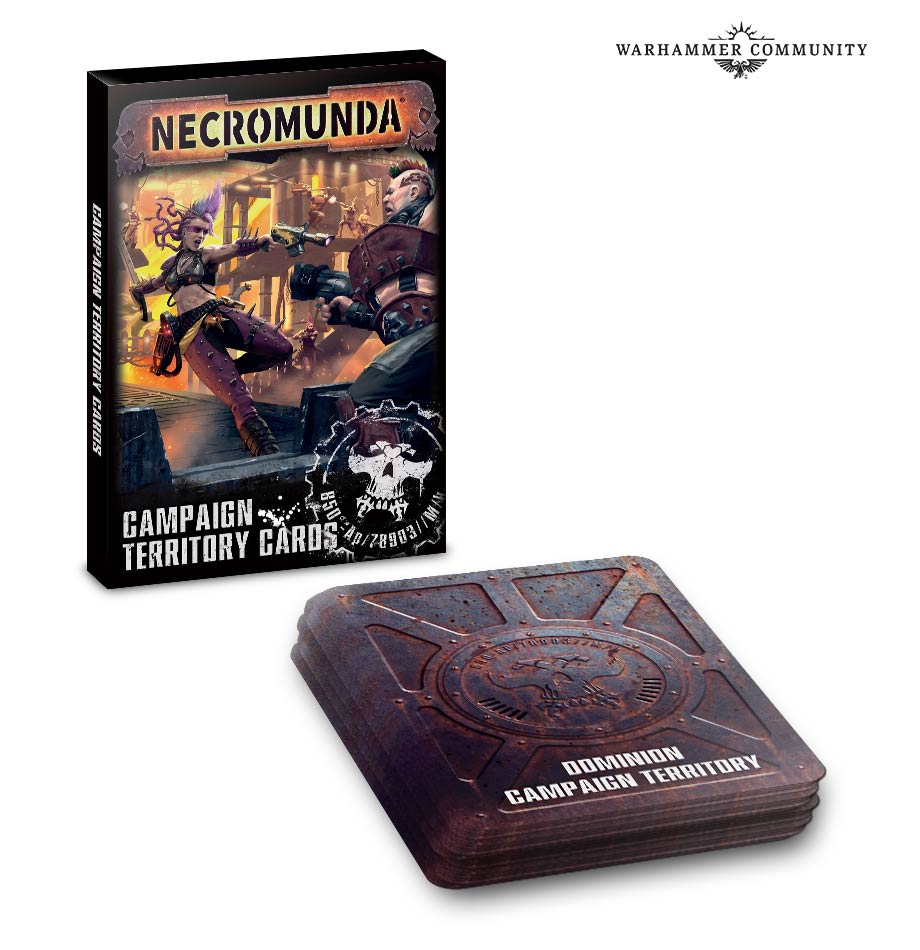 One particularly exciting feature of Gang War 4 is the Dominion Campaign, a new way to play your campaigns that focuses on vicious turf wars over special territories and terrain. To help you keep track of this, we're releasing a special set of Dominion territory cards that make mustering your turf simple.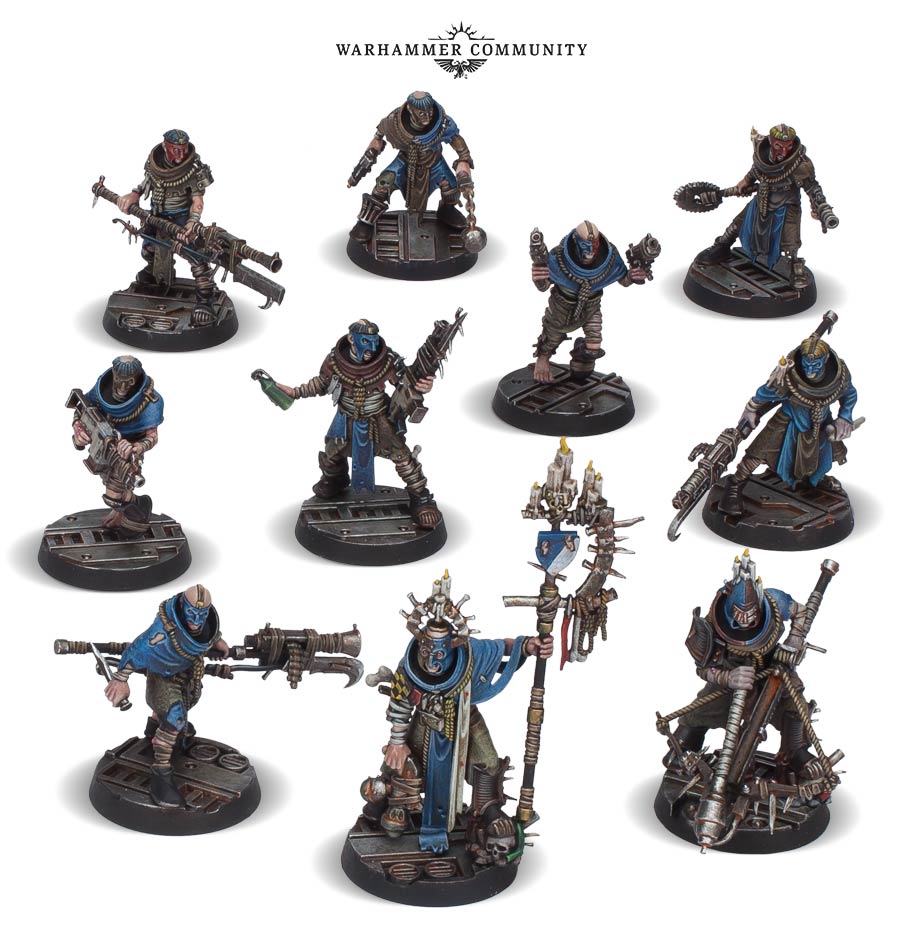 Last, but very far from least, Gang War 4 features rules for founding your very own Cawdor Gang – a scrappy, scavenging force of religious fanatics who can quickly outnumber their foes.
There's a lot of stuff included in this book–the Arachni-Rig servo suit sounds completely amazing. Same with the Stig-shambler–we've been waiting for Brutes for a while now, and the new dominion mode seems like it'll really change up the way you can structure campaigns. We'll have more previews of this for you next week, so be sure and check back to see how it all unfolds. Campaign play is where Necromunda shines, so I'm excited for this one folks.
Now to see how many brutes you can fit into a single list.