The new Skirmish Scale game of Kill Team is storming in this weekend. Are you ready for all the launch day goodies? Come take a look at what is heading your way.
It's the First Looks at what products are coming this weekend. All these products will be live in your region by 12:00 Local Time.
via Games Workshop
Warhammer 40,000: Kill Team
Kill Team: Krogskull's Boyz
Kill Team: Fangs of Ulfrich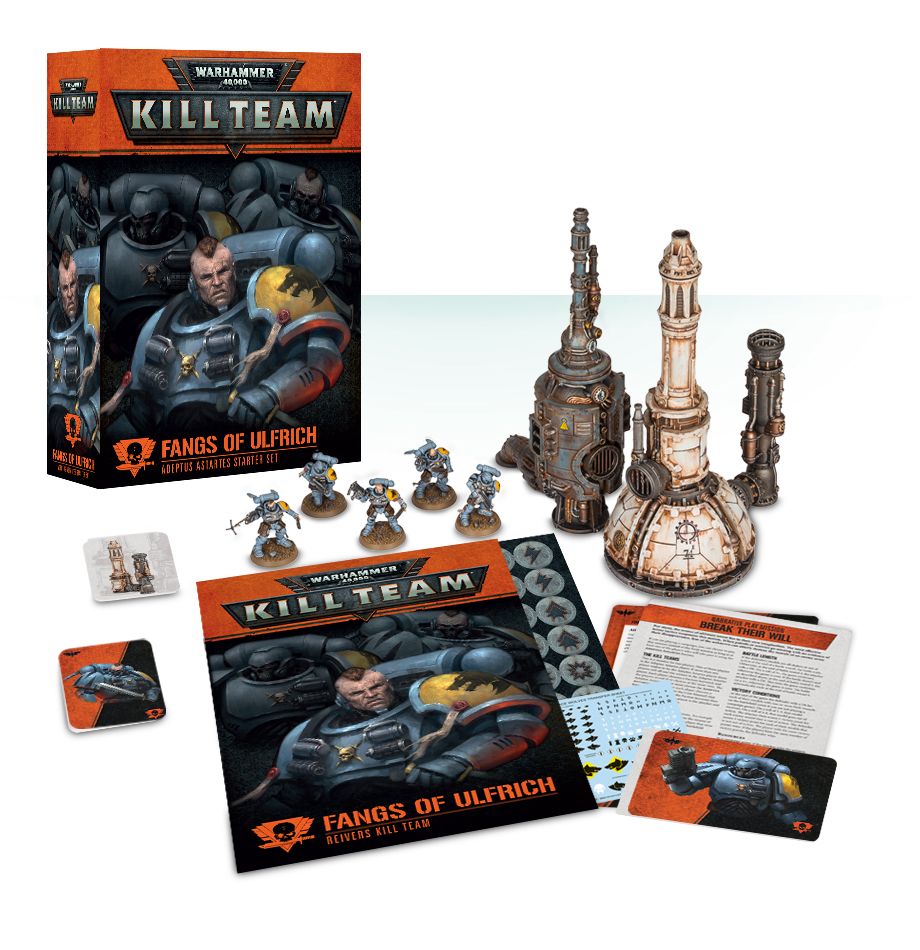 Kill Team Carry Case
Sector Imperialis Administratum
Sector Imperialis Sanctum
Sector Imperialis Basilicanum
Sector Imperialis Ruins
Killzone: Sector Mechanicus
~The new terrain sectors are awesome. That is all.