That's right friends, whether you need forests, for say a moon–or asteroid fields, you can find some pretty sweet maps/terrain ready to go right now from Paizo.
Look, I know how it is. Sometimes you just gotta fight a Star War. You didn't know you needed to, but now you're either facing off against an evil empire from space, or perhaps you've gone the other way, and your DM has decided to get real cosmic in your campaign. Maybe he liked the idea of an alien menace from beyond the stars descending in ships powered by strange, otherworldly magics and you need to go to some floating islands in the cosmos.
Either way, now that you need to fight a Star War–I'm looking at you, DM, you gotta have terrain to fight the Star War in. Whether it's some kind of forest moon, perhaps where one could find a shield generator–or an asteroid where a bunch of monsters live, well if it is those two specific things, forests and asteroids, have I got news for you. Paizo's latest flip-mats are Forest and Asteroid themed. These are some pretty handy accessories, giving you a few quick options for setting up some epic set piece encounters, or busting out a quick map for a random showdown.
via Paizo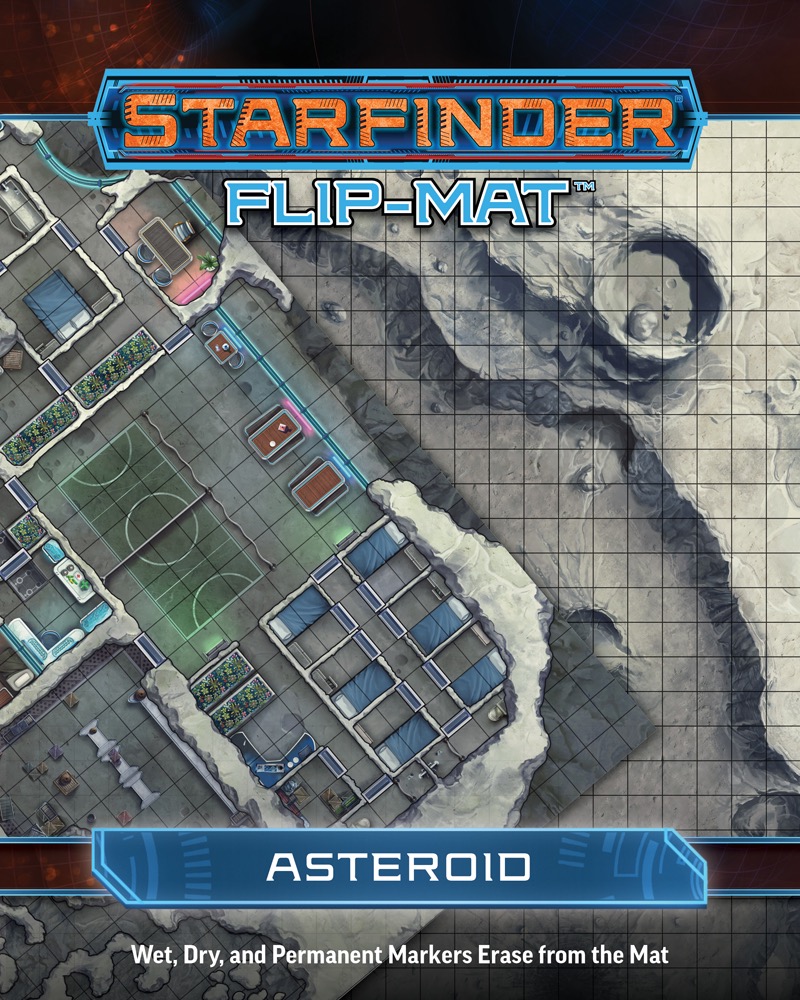 Between a Rock and a Hard Place

Whether the heroes are searching for the ultimate mother lode of starmetals or hiding out from the law on a deserted space rock, no Game Master wants to spend their time drawing every crater, outcropping, and tunnel. Fortunately, with Paizo's latest Starfinder Flip-Mat, you don't have to! This line of gaming maps provides ready-to-use science-fantasy set pieces for the busy Game Master. This double-sided map features the rugged surface of a rocky planetoid on one side and a grimy mining station nestled beneath the asteroid's surface on the other, providing the perfect setting for any space-based adventure.

Don't waste time sketching when you could be playing. With Starfinder Flip-Mat: Asteroid, you'll always be ready next time your players go rock hopping!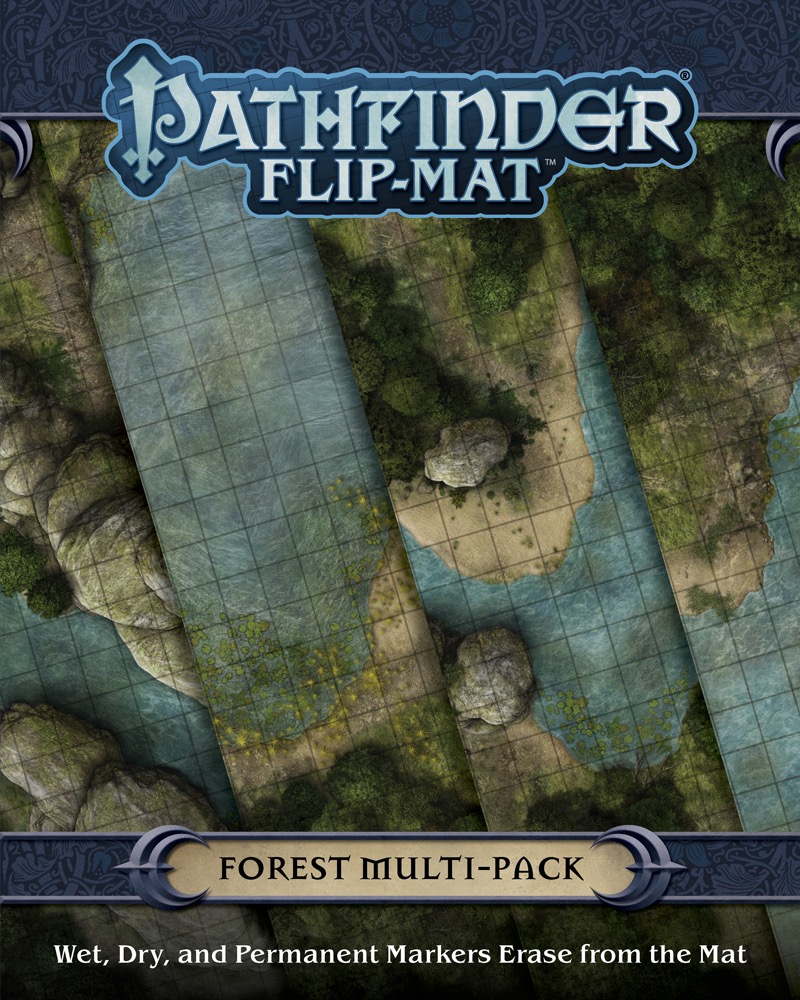 Trees Without End

When the heroes decide to explore the vast stretches of the wild, Pathfinder Flip-Mat: Forest Multi-Pack has you covered. The four sides of this Flip-Mat Multi-Pack present meandering brooks, winding trails, groves, grottoes, fords, bridges, rocky highlands, and other forest locations perfect for exploration and ambushes. Each side connects to the other parts of the wilderness in some way, allowing you to present a nearly endless forest for your players to explore!

This set includes two flip mats, each measuring 24″ × 30″ unfolded, and 8″ × 10″ folded. Usable by experienced GMs and novices alike, Pathfinder Flip-Mat: Forest Multi-Pack fits perfectly into any Game Master's arsenal!
Happy adventuring, and good luck fighting in any wars that might happen to be in the stars you get into.