The next set of booster packs is coming to Star Wars: Destiny. 160 brand-new cards are storming in for "Across The Galaxy" with some old heroes and new villains – and at least one card that's a little of both.
Fantasy Flight Games has announced a new expansion for Star Wars: Destiny. Across The Galaxy is currently up for pre-order and will be shipping this November. Today we're getting a look at three different characters and a few new tricks they are bringing to the table. Let's make the jump to lightspeed!
Across the galaxy, citizens dream of adventure. Of becoming a dashing rogue, a skilled pilot, or maybe even a Jedi Knight. This where Luke Skywalker, Anakin Skywalker, Rey, and even Han Solo began their journeys. Feeling trapped, knowing they meant for something greater, just needing one shot…

Fantasy Flight Games is proud to announce Across the Galaxy, a new set of booster packs for Star Wars™: Destiny featuring 160 brand-new cards!
Han Solo, Independent Hotshot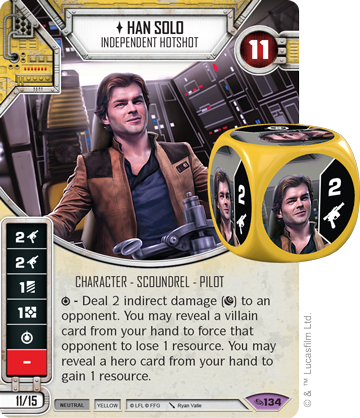 Han Solo plays both sides as a neutral character. But depending on which side he's partnering with, he has slightly different abilities. With villains, he can for opponents to lose resources. With heroes, he allows you to gain resources. He also brings the ability to deal some indirect damage which can be a big game winner.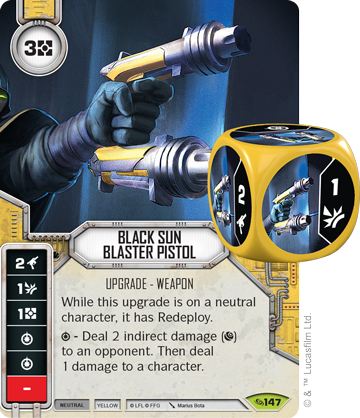 The Black Sun Blaster is a natural pair with Han. When it's on a neutral character it has redeploy – so if Han has to leave the field you can place it on another character. It also has a nasty ability to pile on that indirect damage AND allows you to deal 1 damage to a character. Not too shabby.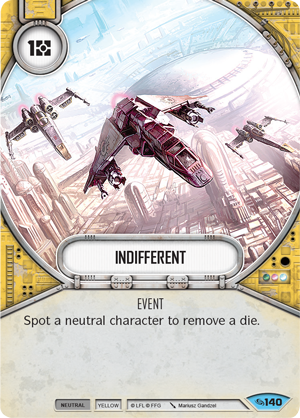 But if you're really wanting to mess with your opponent you can always get Indifferent – this allows you to spot a netural character (ie, Han) to remove a die. Play the game at YOUR pace.
Iden Versio, Inferno Squad Commander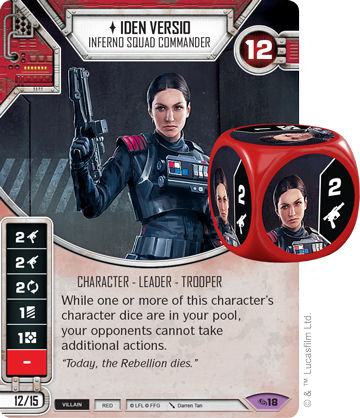 Iden shuts down additional action cards. That alone is BRUTAL. Couple that with the steady damage she can generate and you've got a really strong character.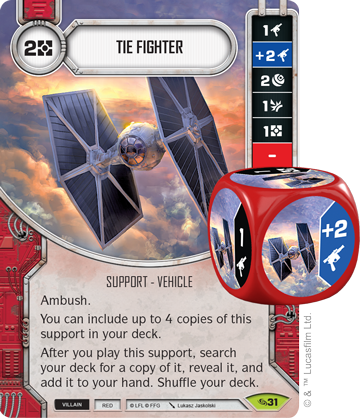 The TIE Fighter is coming and it's got a pretty solid toolset as well. First off – you can take a whole squadron of these! It allows you to break the standard deck building restrictions and take up to 4 copies. On top of that, every time you play TIE Fighter, you can search for another copy of it. Now pair that with Ambush and well, you get the idea. The TIE Swarm is a thing and it's coming to Star Wars: Destiny!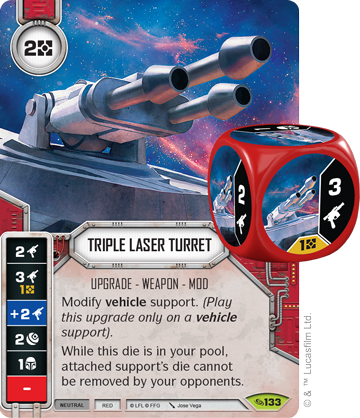 We're also getting a sweet new upgrade card. Triple Laser Turret attaches to a vehicle support and brings some extra firepower along for the ride. The Die it generates cannot be removed by your opponent either – pretty hand!
Kit Fisto, Shii-Cho Master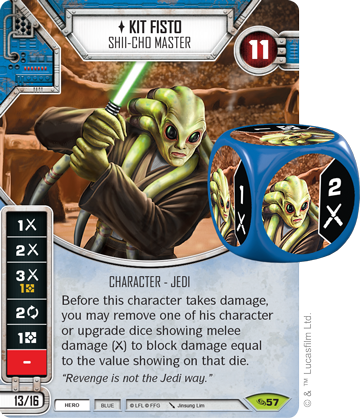 Kit Fisto is in it for the long haul. If you're looking to play a more defensive game his ability to block damage based on the melee facing he rolls is impressive. Build up a powerful defense and then counter when the time is right.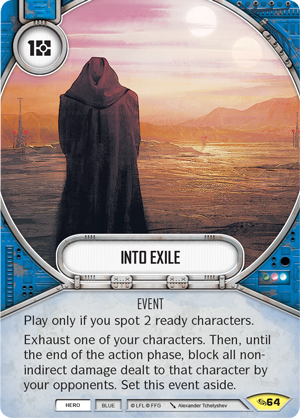 Into Exile allows you to Exhaust a character and block all non-indirect damage dealt to that character by your opponent. If you need to keep a character alive for one more round this card will let you do just that.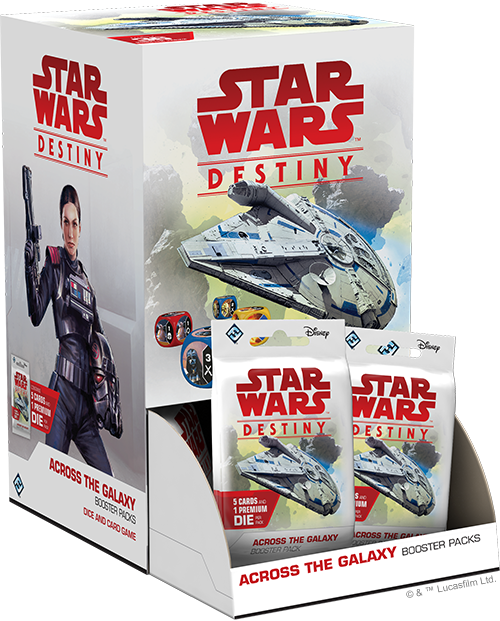 Fantasy Flight Games is proud to present Across the Galaxy, a new set of boosters for Star Wars™: Destiny featuring 160 new cards!

Across the Galaxy brings the characters of Solo: A Star Wars Story to Star Wars: Destiny. Before he was a hero of the Rebellion, Han Solo was a cocky young pirate just looking for a little adventure. With a crew of like-minded individuals that includes Lando Calrissian and Tobias Beckett, the dashing young rogue finds his way to Star Wars: Destiny.

Across the Galaxy finishes the block started by Legacies and expands on its themes. Look for Plot Cards with negative point values, cards that grow stronger when you spot specific characters, and new ways to upgrade some of the most famous vehicles in the galaxy.
PEWPEWPEW