The Fang Fighter is back and ready for X-Wing 2.0! It's one mean little fighter that packs a punch – come see what the Fang Fighter expansion pack has inside.
Star Wars: X-Wing Second Edition is launching September 13. 2018 and it's bringing updates for every faction, ship and upgrade across the board. Today, we're taking a look at Scum & Villainy's Fang Fighter and it's got a pretty mean bite:
The Fang Fighter is a Mandalorian Star Fighter and it's easy to see some of that Mandalore spirit in this ship. Every version of this ship comes with the special ship ability "Concordia Faceoff"
"While you defend, if the attack is range 1 and you are in the attacker's front firing arc, change 1 result to an evade result."
This ship wants to go heads-up and joust you. Combine that with the Fearless Elite Pilot Talent and there is a good chance you can tilt the odds in your favor.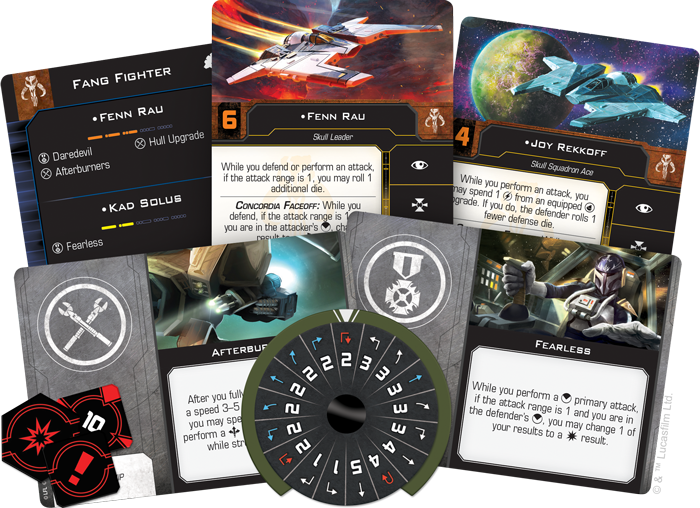 The Pilots
Their are some familiar faces among the Pilots of the Fang Fighter. Fenn Rau and Old Teroch are back and mean as ever: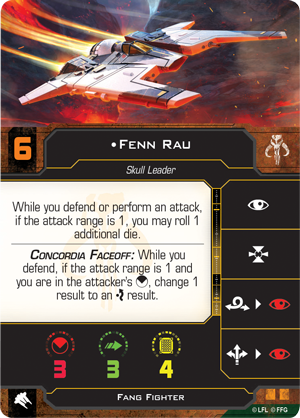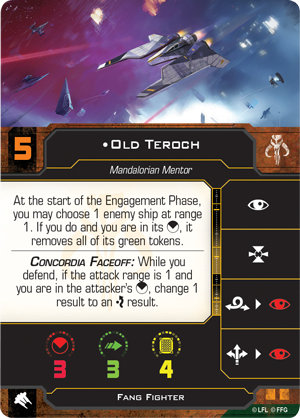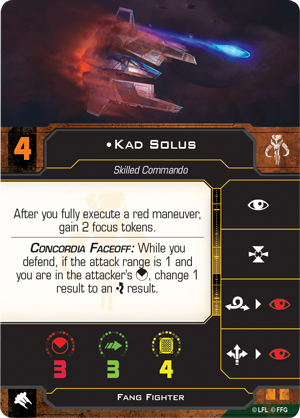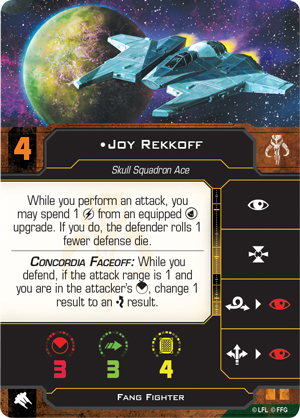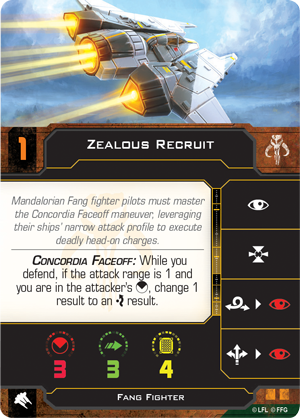 With a 3 die attack, 3 agility, and 4 hull, the Fang Fighter is a finesse ship. While the pilots and their abilities can help with the offensive and defensive capabilities of this ship, it's really going to come down to players getting the best positioning possible. Do you go for the killing blow with a heads-up joust or do you circle around and try to poke a few more shots? If you opponent makes a mistake you'll be ready to pounce for sure.
The Upgrades


We've seen these cards in the Scum & Villainy Conversion pack but we're putting them here for completeness sake. The Fang Fighter and the Pilot/Upgrade options you choose will have a big impact on how you fly this ship.
The Ship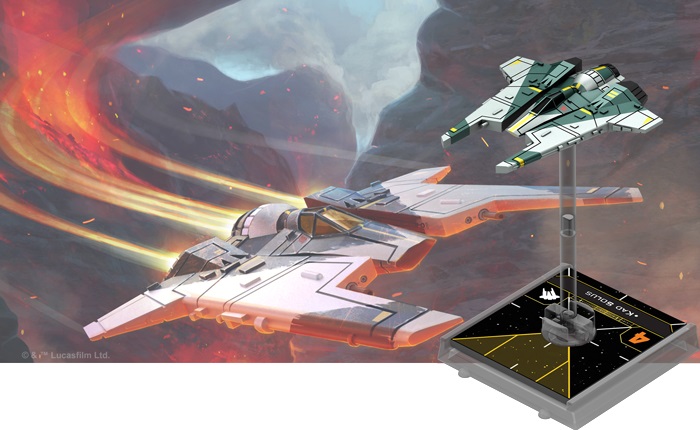 There is one more thing I'd like to note: I thought the model's wings were going to be able to move. After opening the pack, I was a little bummed to find out they did not. Now, I'm not sure if that's intentional one way or the other – the previous version's wings didn't rotate/move either. This could have just been an issue with the assembly as the wings might have been "over glued" or the paint might have stuck in the joints. I don't know. All I know is that as I was attempting to rotate the wings, I did NOT want to break the model and the amount of force I would have had to apply, I'm pretty sure something would have cracked.
That said, I think with some work that a talented hobbyist could make this mode a lot more dynamic. With some cuts with a sharp hobby knife and some glue, you could easily move the wings yourself. But for me, I'm good with keeping the model as-is.
Editor's Note: It DOES Move!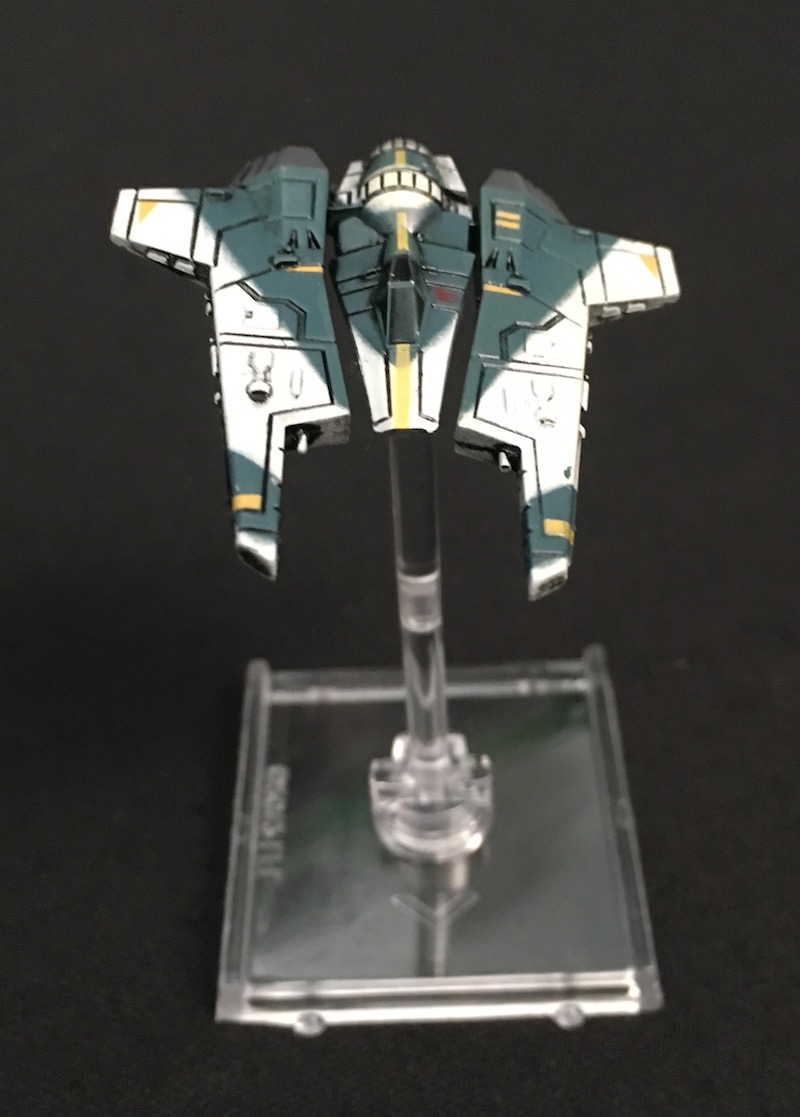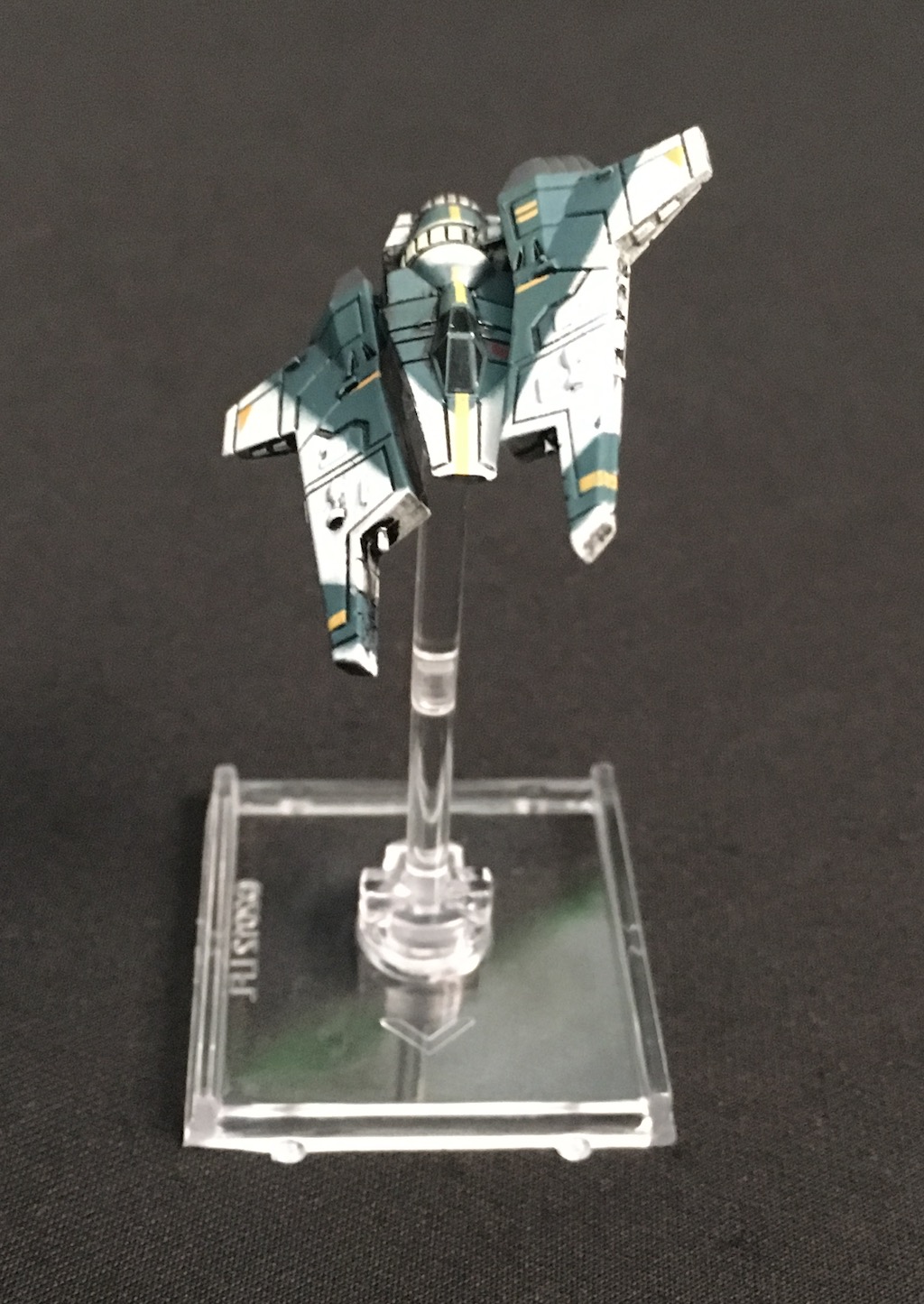 It took some fiddling, but the "glue" or whatever was holding it did give out and the wings DO rotate! If your new Fang Fighter doesn't rotate, you might have to just mess with it enough until it "gives" and then you'll be able to rotate it too.
Mandalorians are known throughout the galaxy as ferocious warriors, and the sight of their iconic armor enough to strike fear in even the most hardened Imperial or Rebel. When it comes to space combat, the pilots of Mandalore prefer one starfighter above all others: the Fang Fighter.

The Fang Fighter Expansion Pack includes a fully pre-painted Fang Fighter miniature, a maneuver dial, and all the ship cards, upgrade cards, and tokens you need to add one of these deadly starfighters to your squadron. In addition, the Fang Fighter Expansion Pack contains a few entirely new cards that have never before appeared in the game's first edition. These new cards and associated punchboard are included in the Scum and Villainy Conversion Kit for the benefit of veteran players!
The Fang Fighter is chomping at the bit to get in to Star Wars: X-Wing Second Edition!