Today on Tabletop Spotlight, we take you through the Arthurian world of Prince Valiant: The Storytelling Game.
Prince Valiant The Storytelling Game is exactly what you'd think. A little more than an RPG, and chock full of gorgeous art from the comics, this game helps you craft your own tale of adventure and treachery set in the Arthurian backdrop established in the comics set forth by Hal Foster.
This game comes with quite a pedigree as well. Greg Stafford has designed some fantastic games, including Runequest–and that same eye towards narrative and accessibility is on display here. I hadn't really heard much about this game before it came through the office, but now I'm keen to try it. Something about the kinds of stories you can tell with it…it has that mythic feeling. Almost like sitting around a campfire, telling tales of days gone by.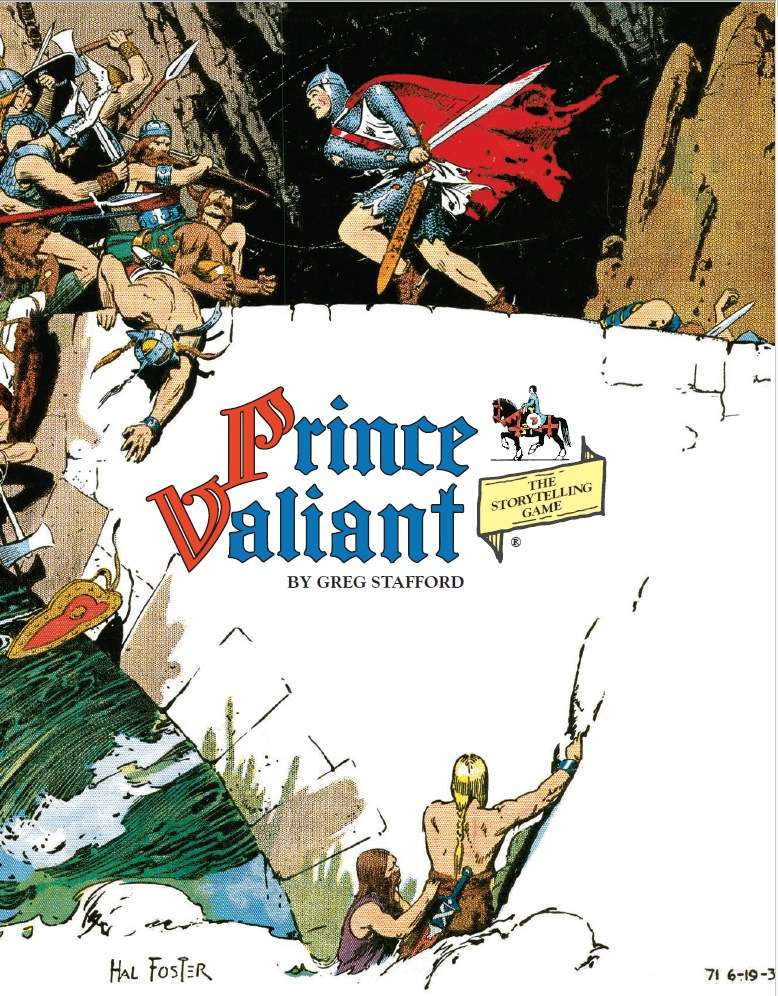 Outstanding for both beginners and experienced players, Prince Valiant® The Storytelling Game is a roleplaying game set in the Arthurian world of Hal Foster's masterpiece comic strip. The game is by world-renowned game designer Greg Stafford (Runequest, King Arthur Pendragon). Like the majority of Greg's games, the original edition of this game released in 1989 was published by Chaosium, Inc.

This storytelling game features deliberately simple mechanics to make it more accessible to younger players. The ease of play allows players to cooperate and enjoy the social activity of collectively creating a story, a pastime made easier as players take turns as the Storyteller.

Hal Foster's comic strip has been praised for its art, story, historicity, and humanity. Prince Valiant and the other characters are brought to life through Foster's storytelling and stunning artwork. Greg Stafford vividly communicates the wonder and adventure of Prince Valiant® in this new edition of his storytelling game, and players of the game find themselves continuing the traditions of the oral storytellers of old.

The new Prince Valiant® The Storytelling Game is a significant improvement over the original B&W softcover. Notably, Hal Foster's amazing artwork appears in color. The entire rulebook is full color! We've adding an insane number of Foster's amazing illustrations.

The text has also been updated. Though the game is already designed to be accessible to a wide variety of players, it nevertheless contains some portions that have been modernized.
Probably one of the only times where "I'll see you in the funny papers" is ever the appropriate thing to say.