With a Kickstarter that funded in one hour, Green Ronin's RPG adaptation of the Expanse is set to bring hard sci-fi adventure, powered by the AGE system, to a tabletop near you.
Pretty excited for this one folks. The Expanse has an RPG now–funded in an hour. And then some. The season of sci-fi continues with the latest from Green Ronin: The Expanse is an RPG that's powered by their Adventure Game Engine (AGE) which is a fantastic, narrative/character-driven system that promotes immersion and heightened scenes via its Stunt system. Which, if you know the Expanse, you know how well these two tastes blend together.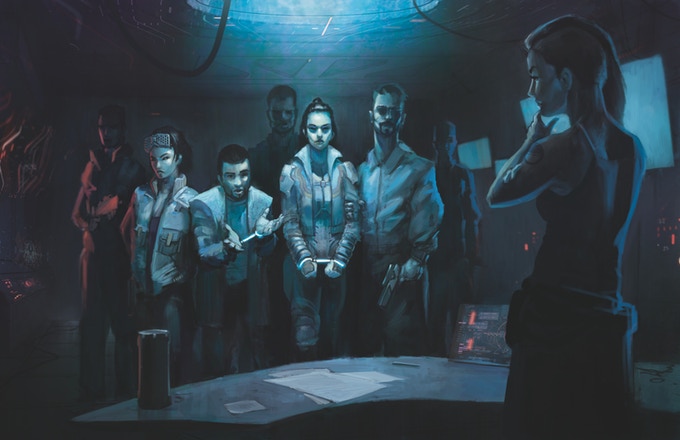 And if you don't know the Expanse, let me break it down for you. It's the hard(ish) sci-fi setting of author James S.A. Corey (who is really two authors, Daniel Abraham and Ty Franck) set in the future when humanity has spread through the Solar system. You have the people on Earth who live a weird semi-post-scarcity lifestyle (but not really) and are concerned with politics and multi-parent families, because population is a big issue there. Then you have the Belters, who live in the Asteroid belt and have changed to reflect the gravity of their situations. Then the Outer Planets Alliance and Mars both representing humanity's wayward colonists who've declared independence, but all trying to figure out how to pull together.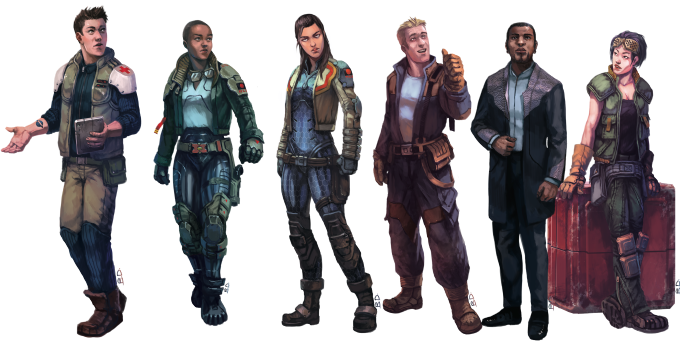 All of that makes for a perfect RPG (which fun fact, the Expanse was sort of originally designed for), so let's take a look at what Green Ronin has cooked up for us in their Kickstarter.
via Green Ronin
The Expanse Roleplaying Game brings James S.A. Corey's award-winning series of science fiction novels to the tabletop. Using the Adventure Game Engine (AGE) rules found in Fantasy AGE, Blue Rose, and Modern AGE, The Expanse takes players to a far-future solar system where humanity is divided: Martians, Belters, and the people of old Earth struggle for political power and resources, but even older, alien, forces are stirring in the universe, and human history is about to take an unexpected new turn. The Expanse applies the fast-playing and action-based AGE rules to spaceships, solar colonies, and adventure and intrigue in the far-future, where the actions of the characters may change the course of history!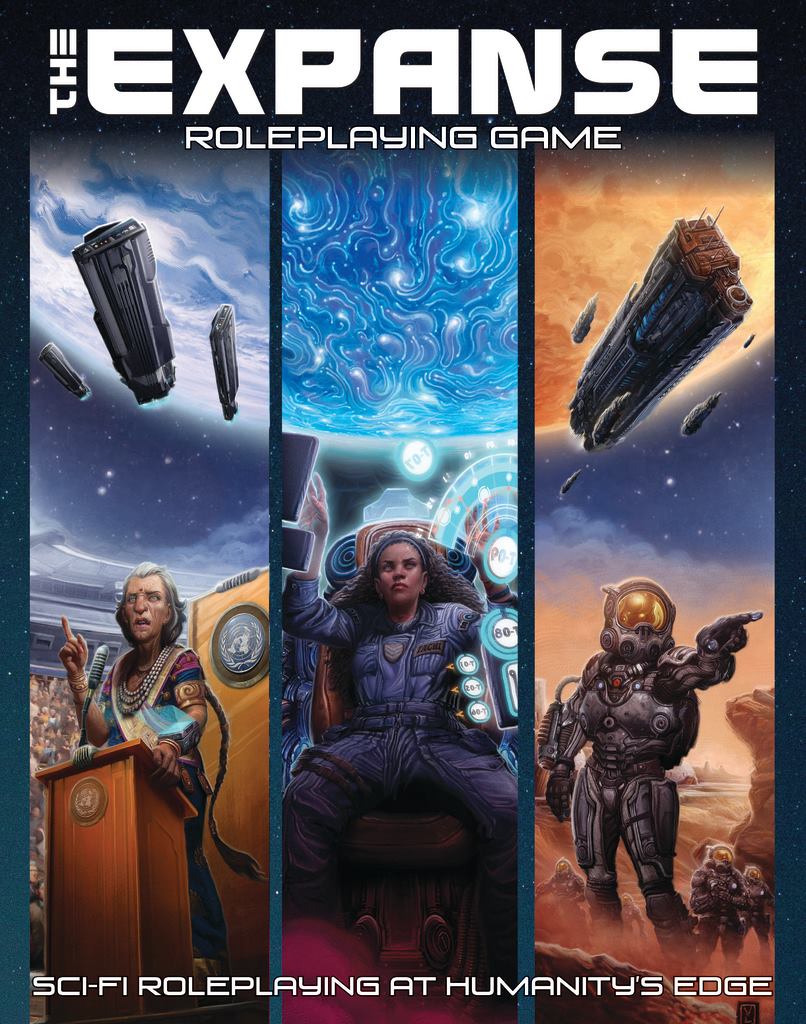 Want to check the game out RIGHT NOW? Download The Expanse RPG Quickstart today!This is a 40-page PDF that includes stripped down rules, pre-generated characters, and an adventure you can play right away. The download is free. We'll also have printed copies of The Expanse RPG Quickstart for sale at GenCon. Ty Franck and Daniel Abraham will also be there!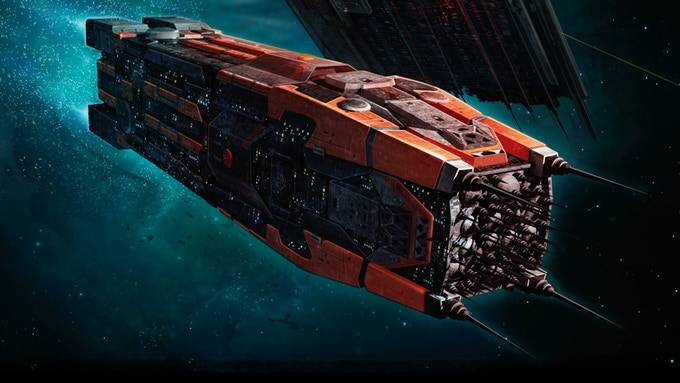 Okay, so we've covered the AGE system before, but this one is pretty different from the others. Which is good. It nails down that Hard Sci-Fi vibe. You're not really selling out the grittiness for RPG idiosyncrasies. Which is amazing. Instead of hit points, people have a collection of Fortune representing their ability to avoid damage. And it's explicitly luck–but when your luck runs out, you'd better watch it. Here are a few other changes in the Expanse:
Fortune: Rather than Health, characters have a Fortune score that measures lucky near-misses, close scrapes, and trivial hits before the character takes serious harm. Fortune is also useful for modifying die rolls and offering players some narrative control but, watch out! Spend too much of it and your luck could run out when you get caught in a crossfire!
Conditions: In addition to a running Fortune total, characters use various conditions to measure things like injuries and fatigue as well as tactical challenges like hindered movement or sensory abilities.
Interludes: The interludes in between encounters are given their own treatment, allowing players to make use of their "down-time" (including long hauls between destinations in the System) to recover, do maintenance, build their connections with others, or pursue their own projects.
Spaceships: The Expanse RPG features a system to model and create spaceships and its own system for space combat, including the assault on Thoth Station as an example of the system in action!
The Churn: The Expanse also offers something for the Game Master with the Churn: A ticking counter that measures the crew's progress through a story and just when things are going to suddenly go sideways and become even more complicated!
The Kickstarter has already hit most of its stretch goals, so this is your chance to get in on the groundfloor of whatever else is to come next. Already expansions for each of the factions have been added, and it makes me wonder what we will see next. Again, I'm super excited for this one–definitely recommend backing it, this is one sci-fi game you won't want to miss out on.
Happy adventuring!