That was fast–Space Wolves vs. Genestealer Cults in a new box set, featuring brand new models. Check it out gang, this is exciting!
The Battle for Vigilus is here. Seated at the opening of the Nachmund Gauntlet, a rare and precious safe passageway into the Imperium Nihilus, Vigilus is a world overrun with Genestealer Cults, Orks, and now, Space Wolves.
via Warhammer Community
Vigilus is a world that's been infiltrated for decades by the cultists of the Pauper Princes, a perfidious and insidious Genestealer Cult that was forced out of the shadows prematurely by an Orkish invasion. Now they've retreated back into the shadows and it's up to Space Wilves, the ultimate trackers, to hunt them down and bring them to bay. Enter the Primaris marines, who are some of the stars of this boxed set.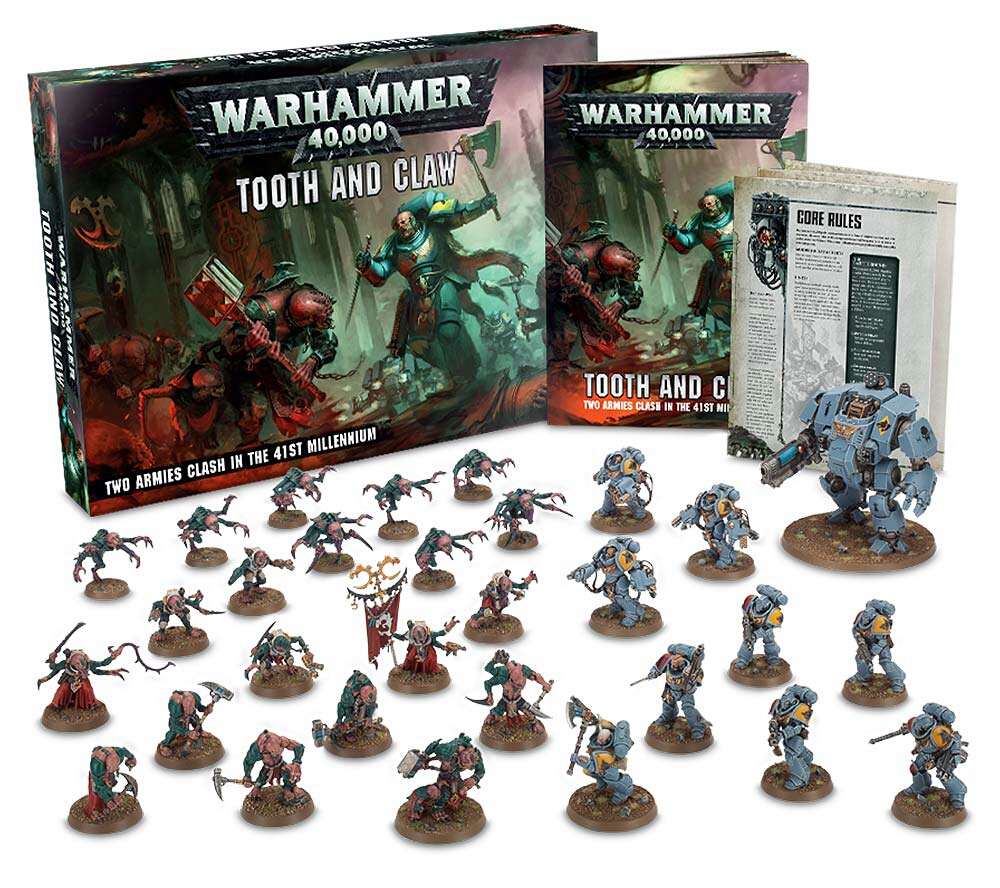 Man, this looks cool. There are some amazing models in here, including a new GSC unit, the Abominant, and a new Primaris battle leader.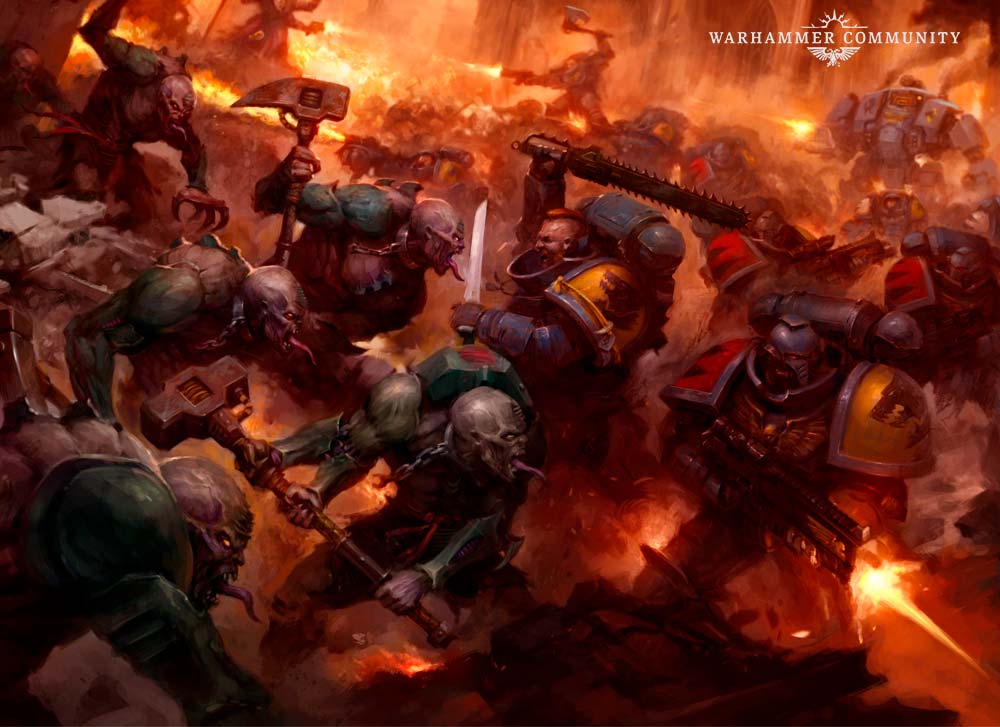 In Tooth and Claw, the Space Wolves – now reinforced by the Primaris Space Marines – descend upon Vigilus to crush the insidious Genestealer Cults. This is no mere uprising – positioned in one of the only relatively stable channels between each half of the galaxy, Vigilus is both the gateway to the beleaguered "Imperium Nihilus" and a citadel against the Black Legion, Orks and all manner of threats from without. Should the Space Wolves fail, the consequences would be devastating…

Inside Tooth and Claw, you'll find new models you won't find anywhere else. For the Space Wolves, you'll get a new Primaris Battle Leader – the first ever dedicated Primaris model for the sons of Fenris. Bedecked with furs and gems (not to mention a splendid beard), he's the ideal commander for your Space Wolves army.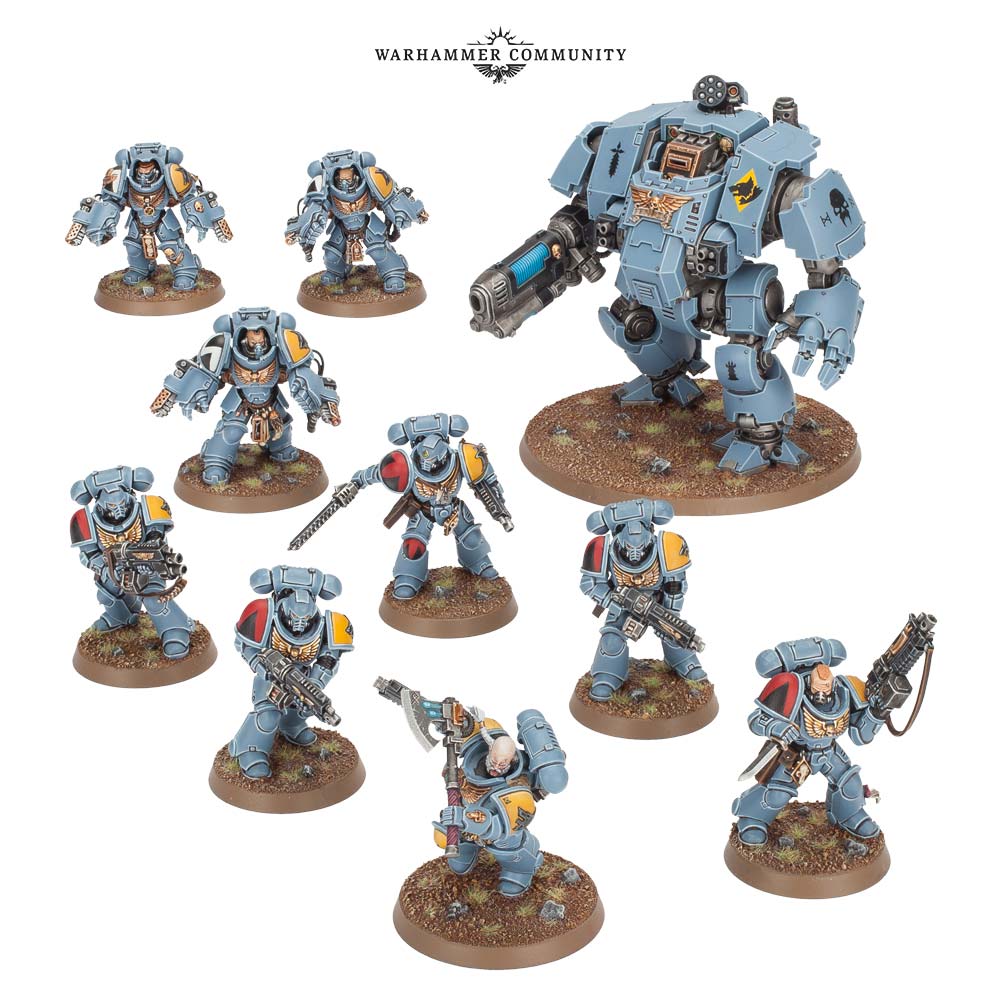 You'll also find a sizable Primaris force comprising a Redemptor Dreadnought, a squad of Intercessors, and a squad of Aggressors, and all of these come with Space Wolf upgrades for your Primaris, much like the Blood and Dark Angels we've seen before. You'll also find new GSC models.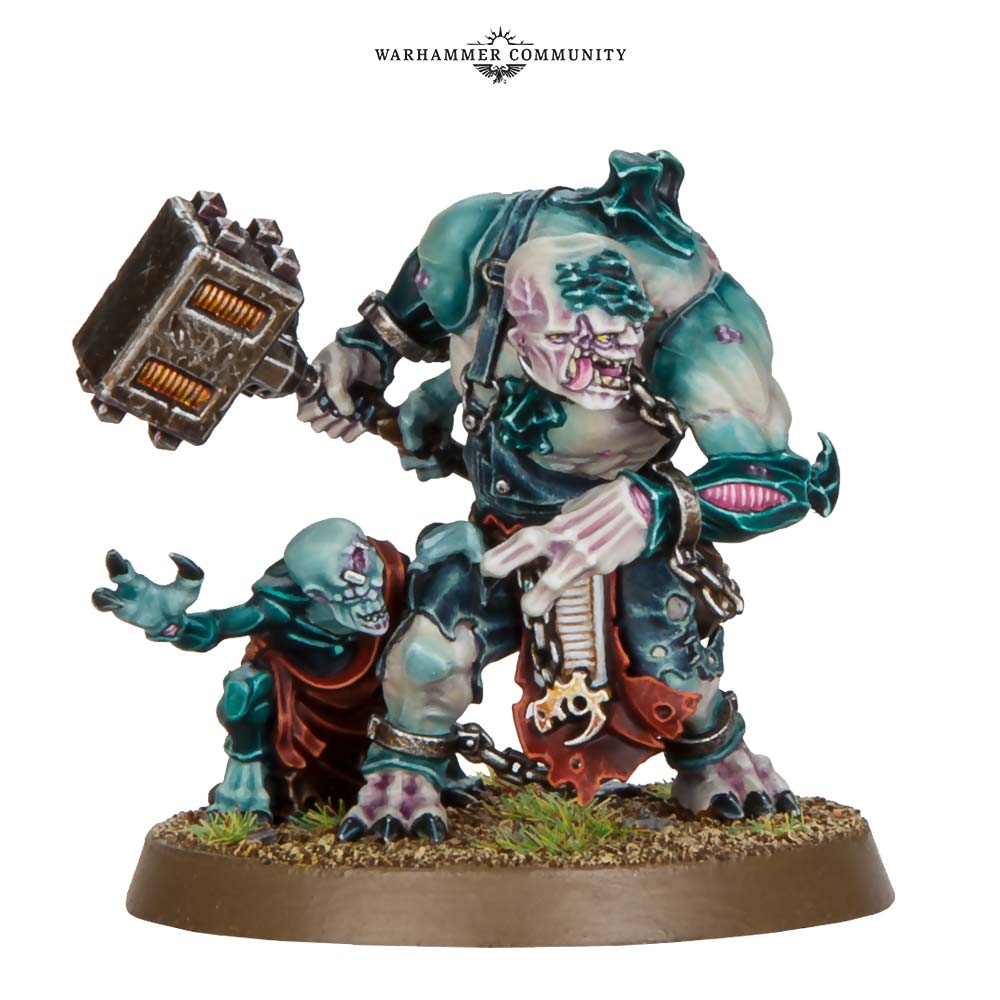 For the Genestealer Cults, meanwhile, Aberrants receive a multipart kit, as well as a new Character dedicated to leading them. The Abominant – a vile fusion of Aberrant and gene-matter gifted from the Patriarch itself trades the psychic power and cunning of other Genestealer Cults leaders for unspeakable strength and durability. Capable of smashing anything from enemy leaders to heavy battle tanks to bits, he might not be subtle – but who needs to be when you've got a power sledgehammer?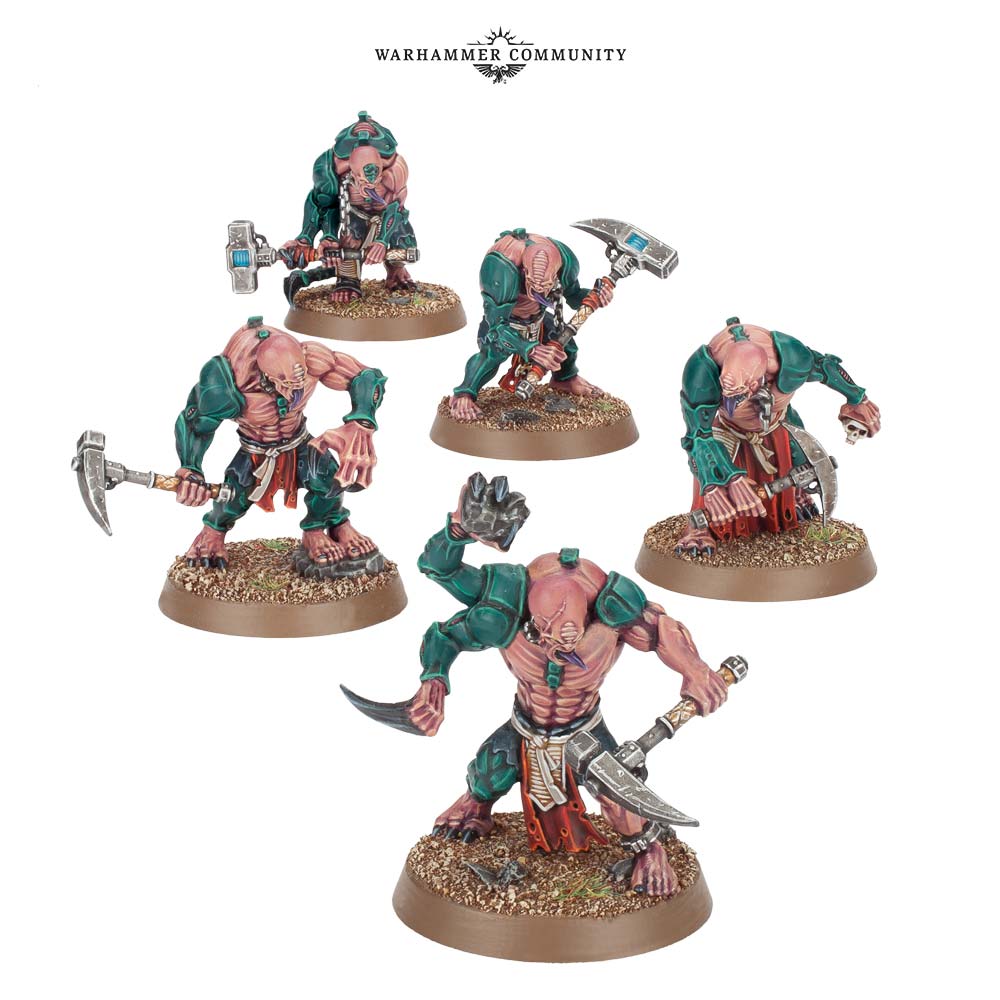 You'll also find Aberrants with all mew sculpts and weapon options. Looking to arm your squad leader with a stop sign? This is the kit for you.
Then there are also hybridnmetamorphs, some purestrains–this is two start collecting boxes rolled into one, basically. So look for it next week. Plus, there's a codex coming…
The battle fo Vigilus will require you to fight Tooth and Claw. Will you anseer the howling call?