There is new rumor making the rounds about the return of a Grimdark Classic.
There have been mummers online about a new board game coming from Games Workshop. What would you think about a "40k version of Warhammer Quest?" It would be pretty cool, right!? Well that's what why this keeps popping-up and folks are hoping that it shows up tonight at NOVA.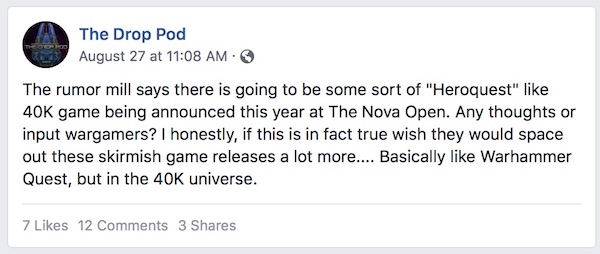 "Basically like Warhammer Quest, but in the 40K universe." Hey, it's happened before…and it was called Space Crusade.
And if you were thinking "Man, that DOES look a lot like HeroQuest!" Well…ya:
Both games were created in partnership with Milton Bradley Company and Games Workshop which is why the two commercials are so similar. Both were pretty big hits in there own right, but the HeroQuest game seems to taken on a bit of a cult following while Space Crusade turned in to Space Hulk and eventually was swallowed by and incorporated into the wider 40k Universe.

Warhammer Quest: Silver Tower and Warhammer Quest: Shadows Over Hammerhal have shown that there is a market for this type of hybrid RPG/Board Game in the Warhammer: Age of Sigmar realm. It doesn't take a big leap to see that it would work pretty well in the Grimdark Universe. However, it's not exactly a done deal either – there are quite a few boxed sets and board games set in the Grimdark already. From Adeptus Titanicus, to Necromunda, to the Kill Team releases, plus Tooth and Claw. Oh and hey, let's not forget Kill Team: Rogue Trader which is due out at some point.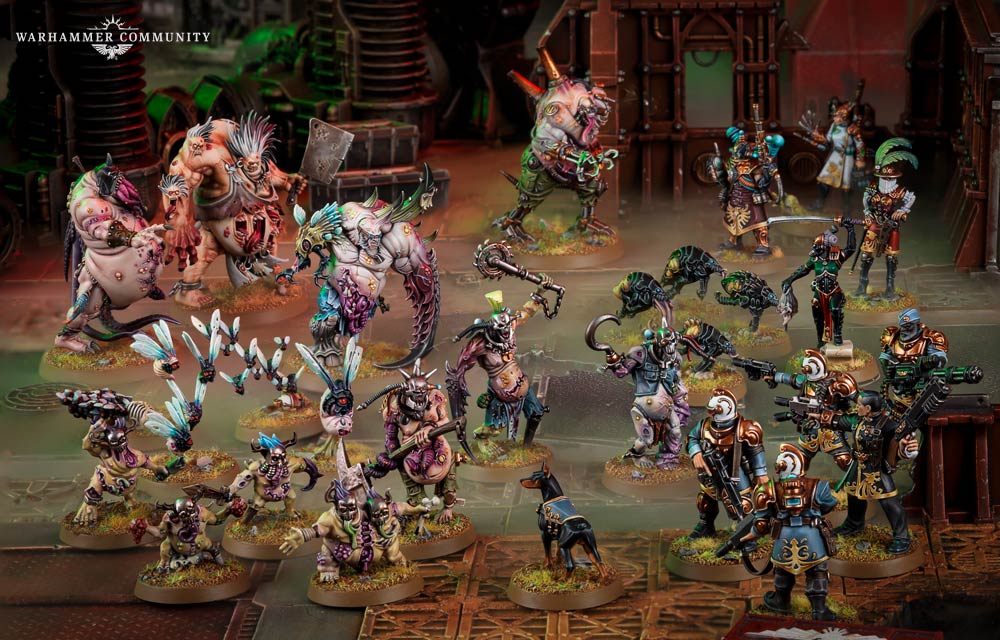 Having said that – the concept of a Warhammer Quest type game for 40k still makes a lot of sense. Even if it's just an excuse to run a bunch of different heroes through scenarios vs some innumerable foe.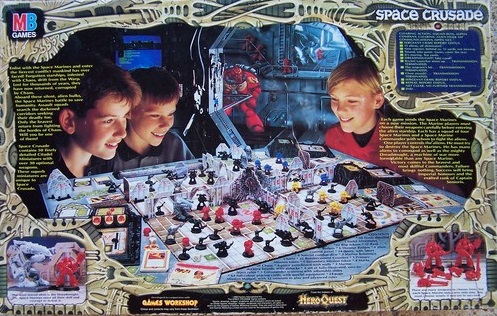 What do you think? Would you play a new "Space Crusade" style game? Let us know your thoughts by opening up the Load Comments Tab below!