Now that we know Orks are getting a new buggy in the Speed Freeks box, rumors have begun to filter out revealing more (alleged) details about what Speed Freeks is. Get out your salt and let's dive in.
I wonder if that expression hasn't done more harm than good. I mean, if you think about it–if someone took every rumor with a grain of salt that would explain why so many people get so salty by the time the actual announcements gets here. For proof of this, look no further than the comments section of any article announcing a new product/change to the rules/change to the lore.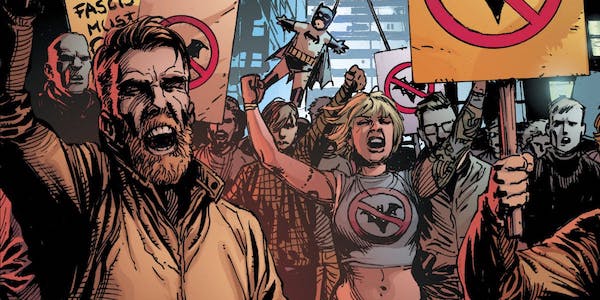 So, firmly believing that language shapes and frames our worldview and experience, and with the hope that new idioms might reframe our expectations and overcome old biases, let's take these rumors with a grain of pepper, which is a much more versatile spice but one that I think still might lend credence to weighing rumors before judging them through, and let's take a look once more inside Speed Freeks.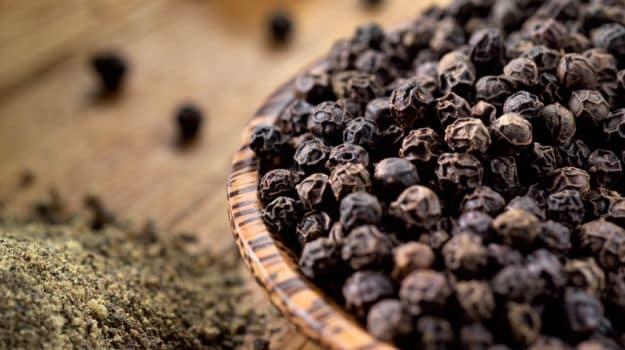 via 75Hastings69 on Disqus
Soooooo, eventually it surfaces, I've heard about this in one form or another for the best part of 2 years, I was getting worried when it was taking so long and "gretchinz" turned up…..

So what have I heard about this…

1/ it's a self contained game, kind of a cross between dark future and gorkamorka but with a new twist.
2/ there will be a campaign type system for upgrading buggies and drivers etc. I don't know if these are in the box or through a supplement/white dwarf.
3/ the buggies, the classic (ancient) buggy has had a total revamp and is unrecognisable now, however…. the buggies in this box set might not be the actual buggies that form the main release for 40k, they might be kind of like an "easy to build" type version. I heard the new buggy kit is THE most kustomisable kit that GW has ever done, with talk of wheels and tracks and bits to make scorchas etc as well as brand new variants.
4/ warbikes, trukks and even helicopters might be usable in the game, though not straight out of the box.
5/ at one time there was talk of extending the game with different tracks, legendary vehicles and drivers but I think this may have been canned.

I am super excited for this, and will pick up more than one box for sure 🙂
This tracks with what we've been seeing out of the box. Consider the sprues and inside of box pictures we got yesterday: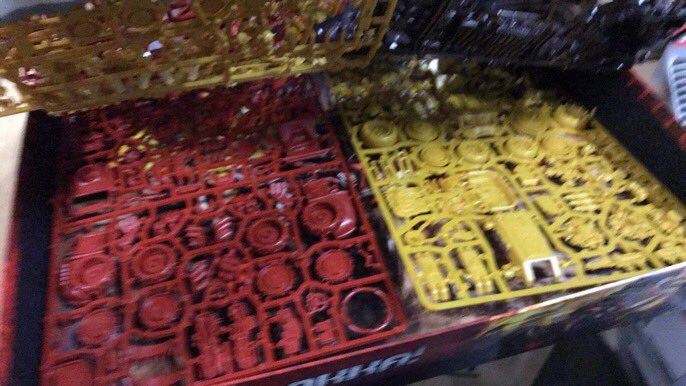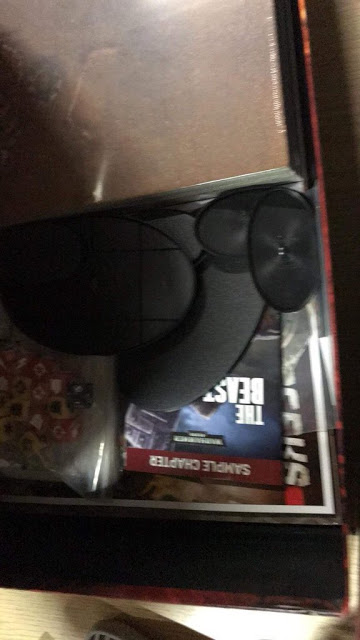 We know colored plastic and easy to build kits go hand in hand, so it does stand to reason that these could be push fits to get players building their vehicles and smashing them into each other as quickly as possible. But then there's also the campaign system, which could easily be what that Sample Chapter pamphlet/booklet is looking to advertise.
More Rumors from Stepping Between Games
New kits supposedly include:

▪buggies,

▪trukks,

▪trakks,

▪bikes,

▪boyz and nobz.
But you're here for more than just rumors, so here, have a look at MORE SPRUES: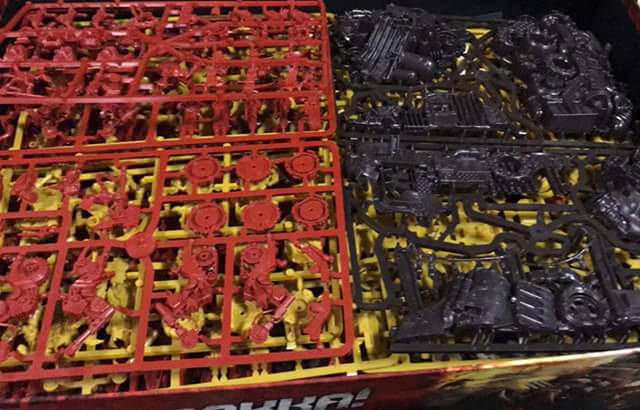 You can clearly see some Warbikes and…that gray sprue looks amazing. Terrain possibly? Like some kind of Mad Max-esque fortress. Let's close out with one last rumor from Hastings:
I think iirc it was buggy/wartrack plus every option for them, then a mobile version of zzzap gun etc

I recall specifically being told it will be THE most customisable kit GW have ever produced so I've got really high hopes for it
Orks orks orks orks orks orks orks!