Fresh off the Warhammerfest presses, the new Ork Dragsta is here, along with the full reveal of Speed Freeks. Look at this feat of Orkgineering.
Seriously, this model makes me want an Ork Army more than anything else ever has, and I'm saying this in a post-new Buggy world.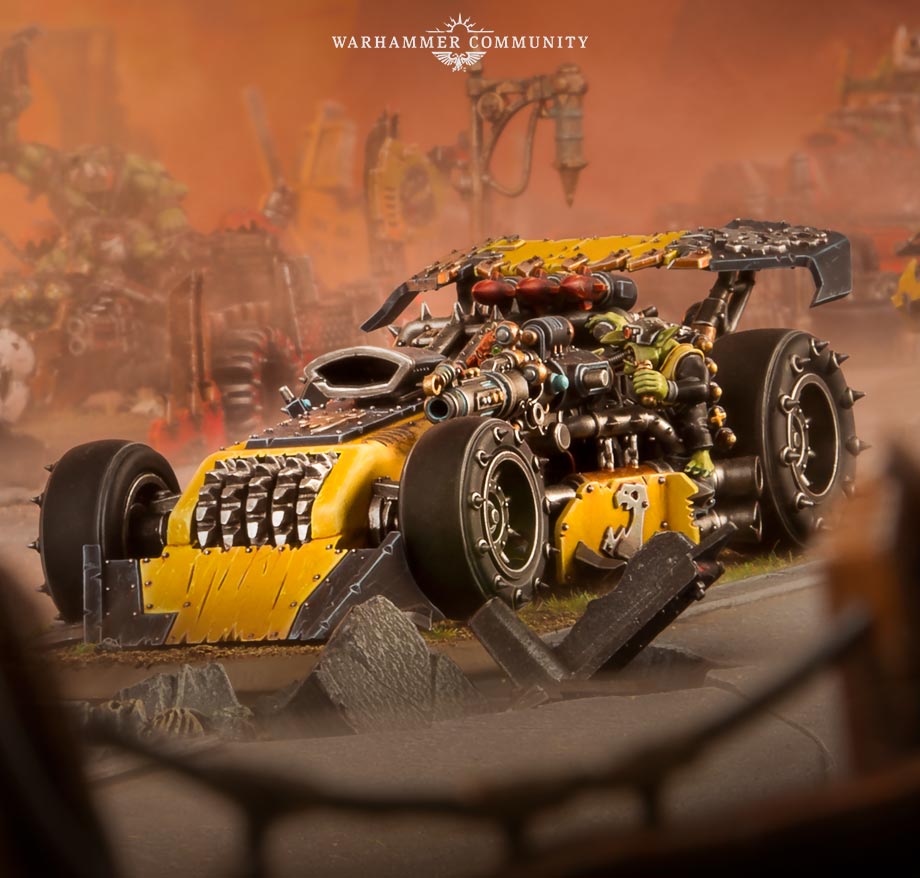 Your opinion may vary (and be objectively wrong), but whether you're a Dragsta Boy or a Buggy Heretic, I am loving this new direction for the Orks. This feels the way Orks were meant to feel. Makes me very excited for their Codex and the whole month of Orktober. Anyway here's Speed Freeks, via Warhammer Community.
This boxed set pits you against a friend in a series of death races between a variety of Orkish speedsters, including the aforementioned Kustom Boosta-blasta and the Shokkjump Dragsta – a racer that uses shokk-attack technology to project itself ahead of the competition – or just into anyone that looks like they need smashin' up.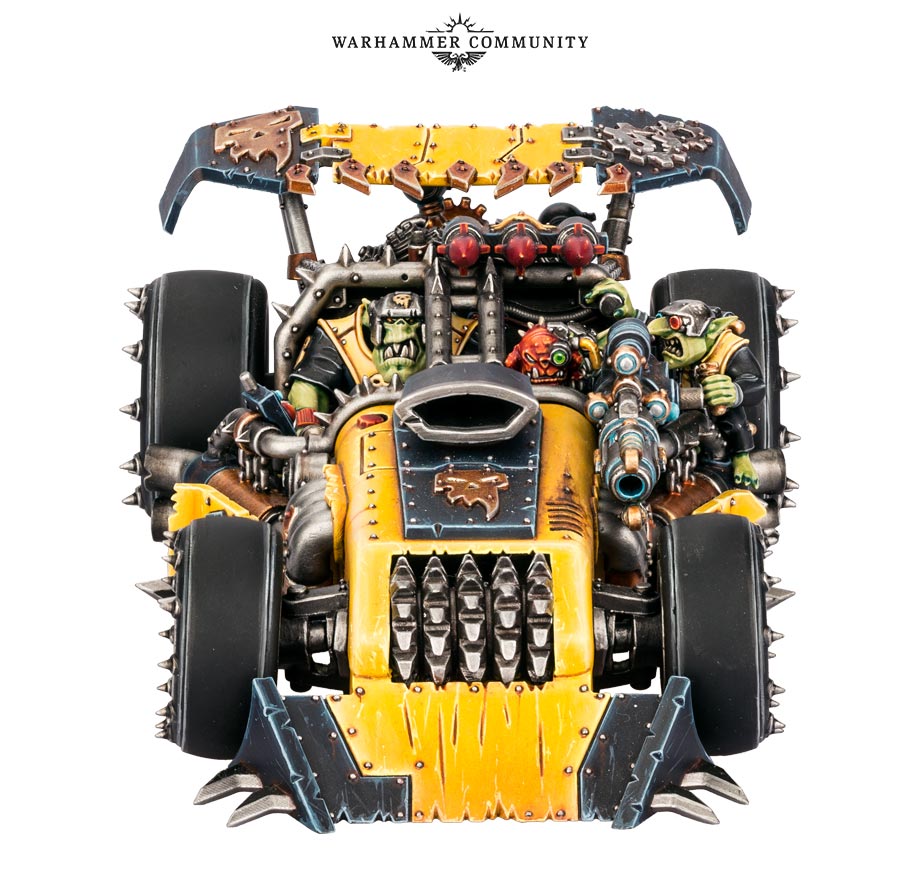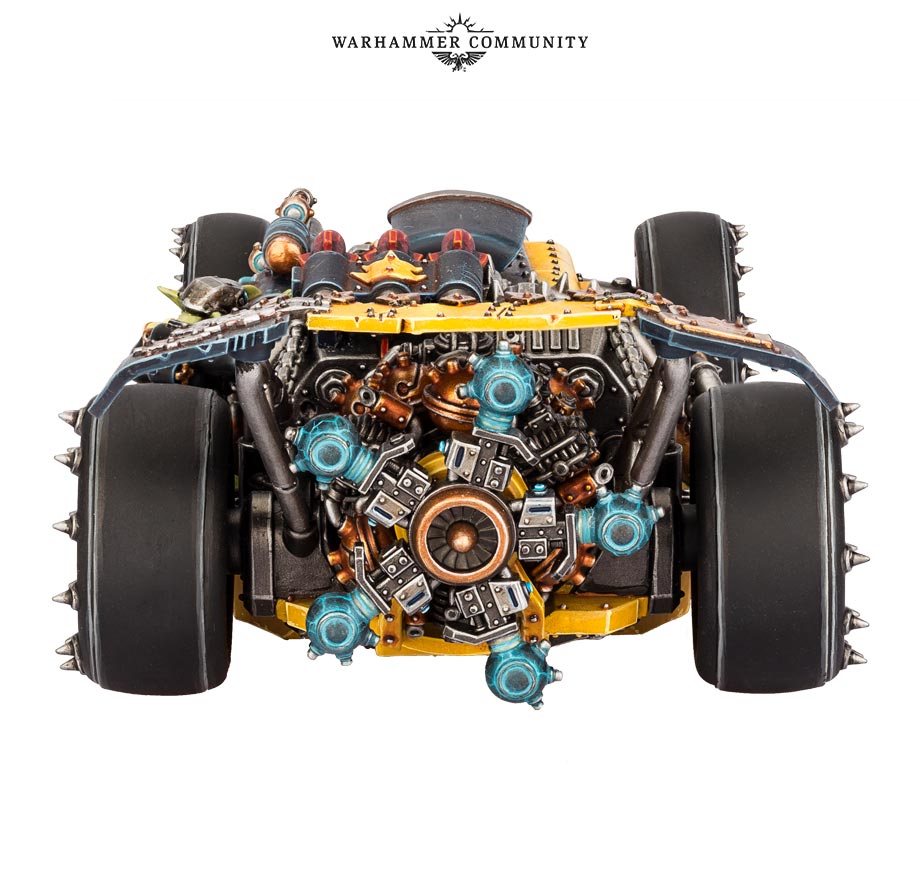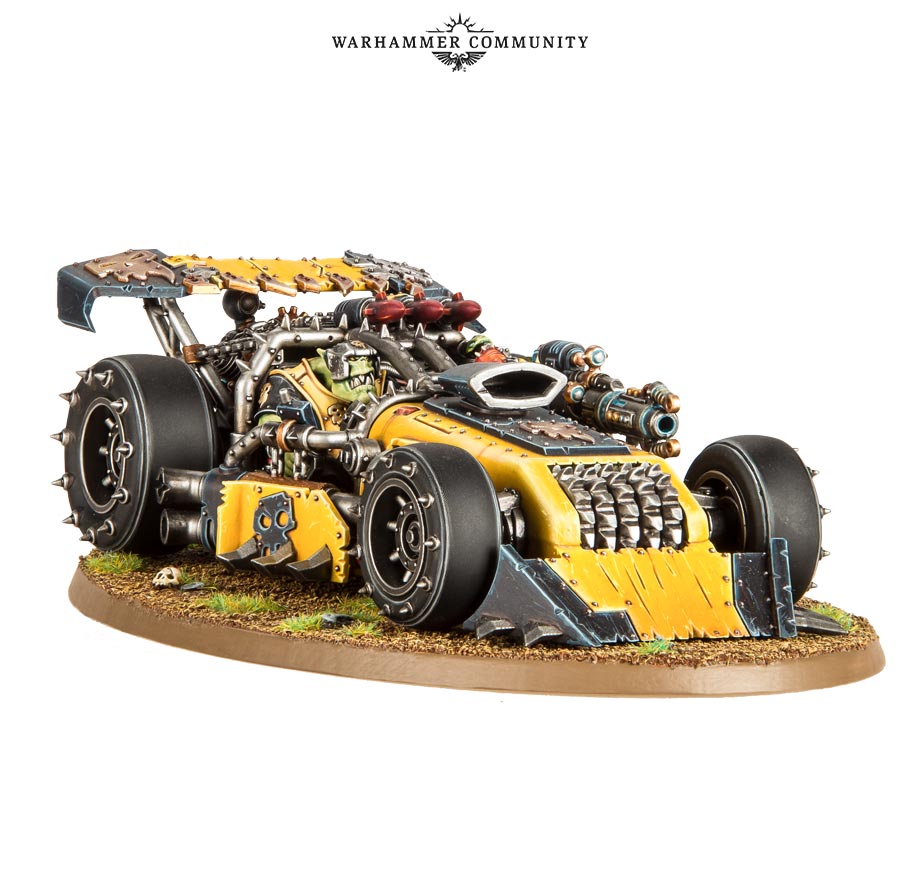 And apparently this is just the first of a wave of new vehicles.
Orktober is going to be amazing, folks.