Tooth and Claw is the next battle-in-a-box coming from Games Workshop. Today they've taken some time to show off the new miniatures you can expect to find when you join the battle of the Space Wolves vs the Genestealer Cult.
We've known for a while that new Genestealer Cult miniatures were on the way. Plus, we had a pretty good hunch that the Space Wolves would get the same Primaris Upgrade Sprue treatment that the Dark Angels and Blood Angel got. Now Games Workshop has a new video showcasing some of those new miniatures:
Space Wolves
The Space Wolves certainly got a lot of love in this new boxed set. With the upcoming upgrade sprue, Space Wolf players will be able to "wolf it up" on all their Primaris options: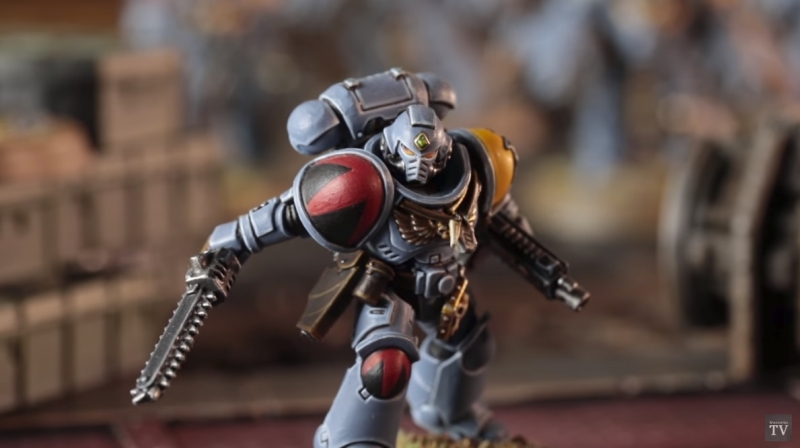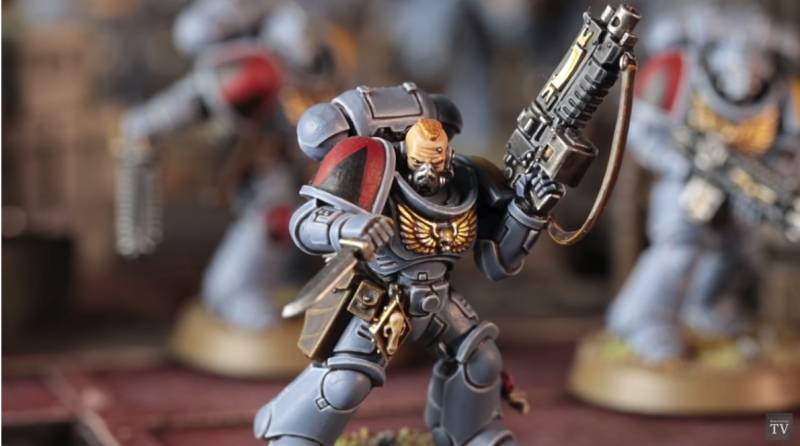 Featuring Shoulder Pads from Blackmane's company, players will also get some new "bare-heads" for their Space Wolves with that aggressive style and look they are know for. Also, because the Primaris are relative newcomers, they don't have all the Space Wolf talismans that many of the older, more senior members might have. This was done to show the hierarchy of the chapter. You'll still get a selection of skulls, tails, and other options – but the more junior members aren't going to be decked out in pelts. But speaking of pelts…
Haldor Icepelt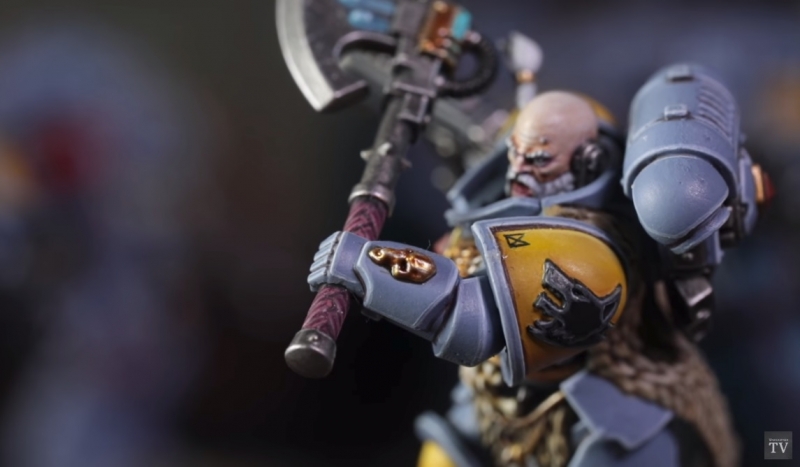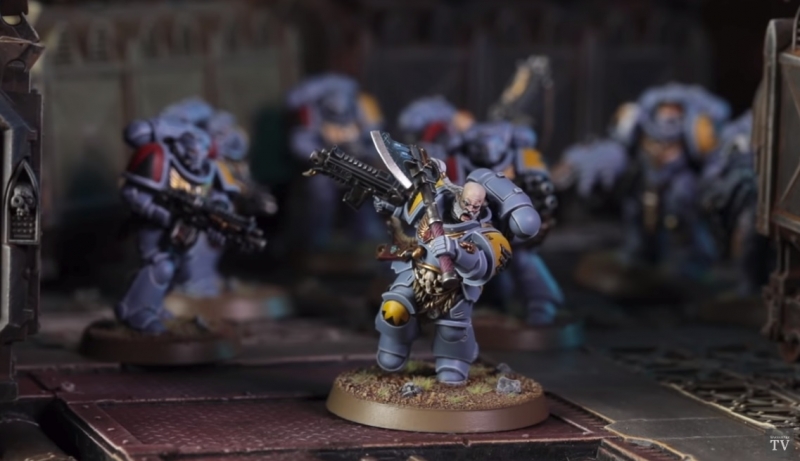 Haldor Icepelt is the leader of the Space Wolves in the boxed set. He's got the markings of a more senior member – Ice Pelt, extra fang orniments, a braid, and of course a Wolf Pelt. Like any good Space Wolf Character he's also Sporting a Power Axe! It's going to be fun to see how the Primaris Protocol enhanced Space Marine reacts after he's got some wear and tear on him.
Genestealer Cult
The Big reveal for the Genestealer Cult is that there is a new Aberrant model. I suppose you could technically say there are two…but they are both on the same base: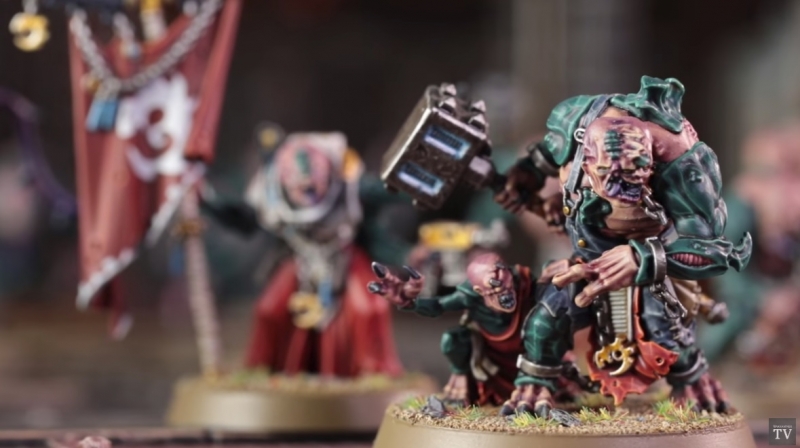 The little guy looks like a Genestealer Cult Familiar, but it's actually another Aberrant according to the designer interview. (Un)Naturally, he rides shotgun with his larger brother who is superbly mutated in a most disgusting manner. I do NOT envy their mother.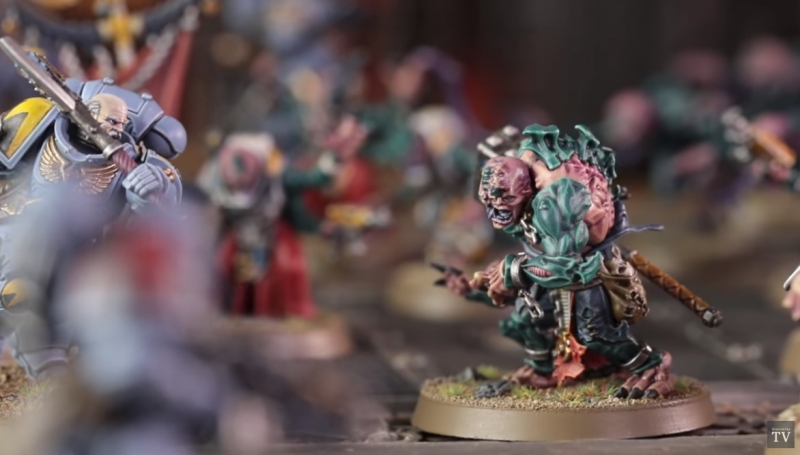 He's big and bulky. Along with the trademark aberrant third arm, this model also features a second head…or maybe a double face. It kind of reminds me of the poster from Face-Off: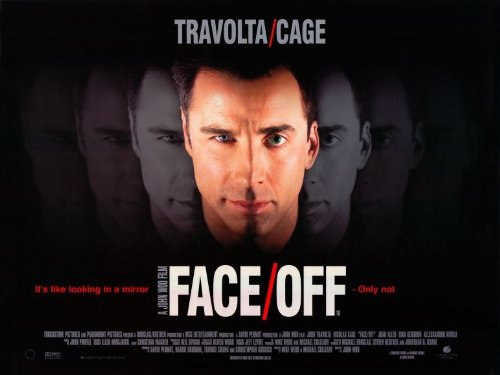 Great. Now I'm going to name that aberrant Caster Troy.
Overall, this looks like it's going to be another solid option for fans of either faction. It has a lot of great miniatures and some new stuff for either side.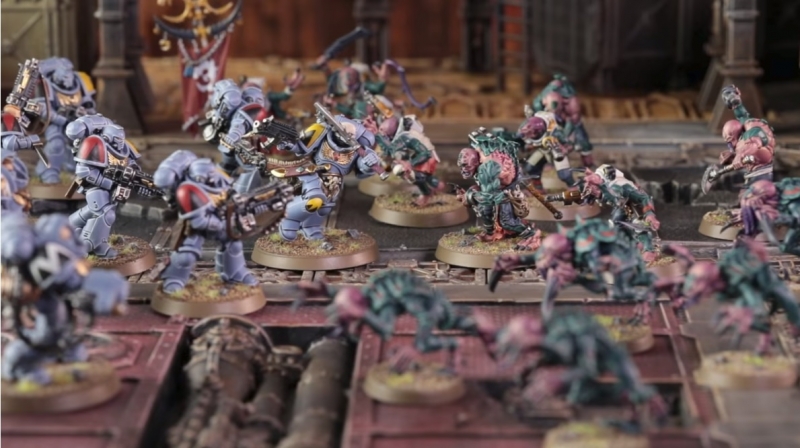 The fight for Vigilus begins soon enough…